A Google navigation app listed a Jewish-Arab school in Jerusalem as "The Bilingual School - May Their Names be Erased" before the bilingual school's complaint prompted its removal.
A spokesperson at Waze, the app that helps drivers navigate streets and avoid traffic jams, said the entry had been made by a user of the app who had permission to list destinations. That user has now been banned, according to Reuters.
The threatening listing, which was in Hebrew, has also been deleted from the app.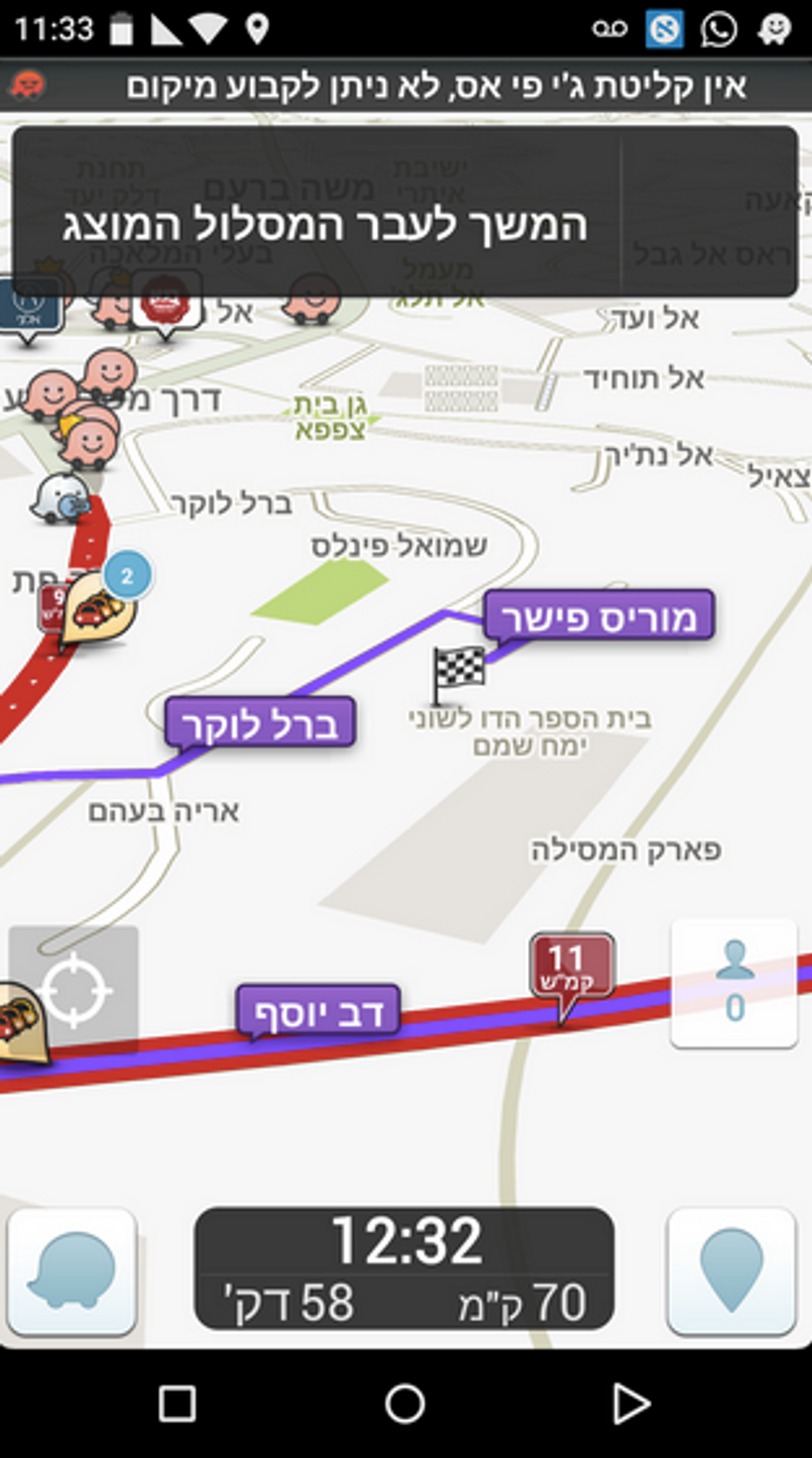 Image via Twitter @haaretzcom
"I have been in touch with the police, and I will file a complaint," Nadia Kinani, principal of the Hand in Hand school, said.
The school was set ablaze in November 2014 in an apparent arson attack. According to the Jerusalem Post, the school's walls were painted with graffiti that read, "you can't coexist with cancer," "enough with assimilation" and "death to Arabs."
Two brothers belonging to a far-right Jewish group were arrested and jailed for the attack.