A WWII battlecruiser was sunk and over 1,400 lives were lost along with it in 1941. But this year — the 70th anniversary of the end of the end of WWII — the British Royal Navy will receive a fitting piece to memorialize those lives.
The bell of the HMS Hood was recovered by a team lead by philanthropist and entrepreneur Paul Allen and will be restored and presented to the British Ministry of Defense and Royal Navy.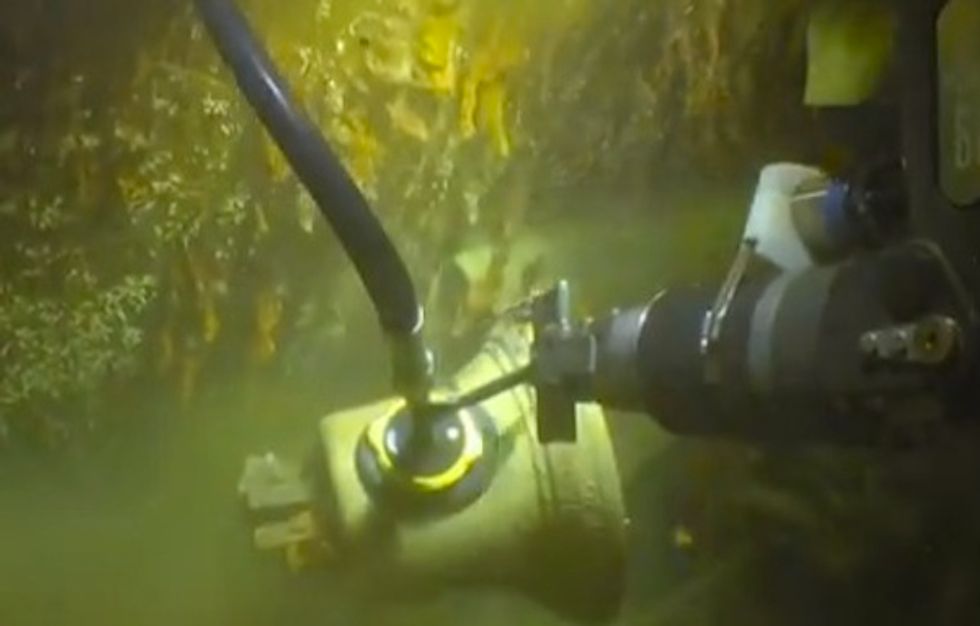 A submersible was used to help raise the bell of the HMS Hood, which was sunk in 1941 during WWII. (Image source: YouTube)
The bell was first discovered in 2001, away from other debris of the HMS Hood in the North Atlantic Ocean. Allen's team attempted to recover it in 2012 but abandoned the mission due to weather.
A second try three years later proved successful and the bell was officially brought up Friday.
"This year marks the 70th anniversary of the conclusion of World War II, and this effort commemorates the hundreds of brave sailors who were lost at sea," Allen, the founder of Vulcan, Inc., said in a statement. "It is a true honor to undertake the expedition to recover the bell from 'The Mighty Hood.'"
Watch this footage of the bell being raised:
Admiral Sir George Zambellas called the ship "one of the greatest fighting ships in our nation's long and glorious maritime history," adding that the sacrifice of sailors on the HMS Hood "continues to inspire the Royal Navy today."
"The recovery of the ship's bell will help ensure the 1,415 men lost, and the name Hood, will always be remembered by a grateful nation," Zambellas said.
The recovery of the bell, David Mearns, director of Blue Water Recoveries, was also one of the last wishes of Ted Briggs, only one of three survivors of the HMS Hood's crew.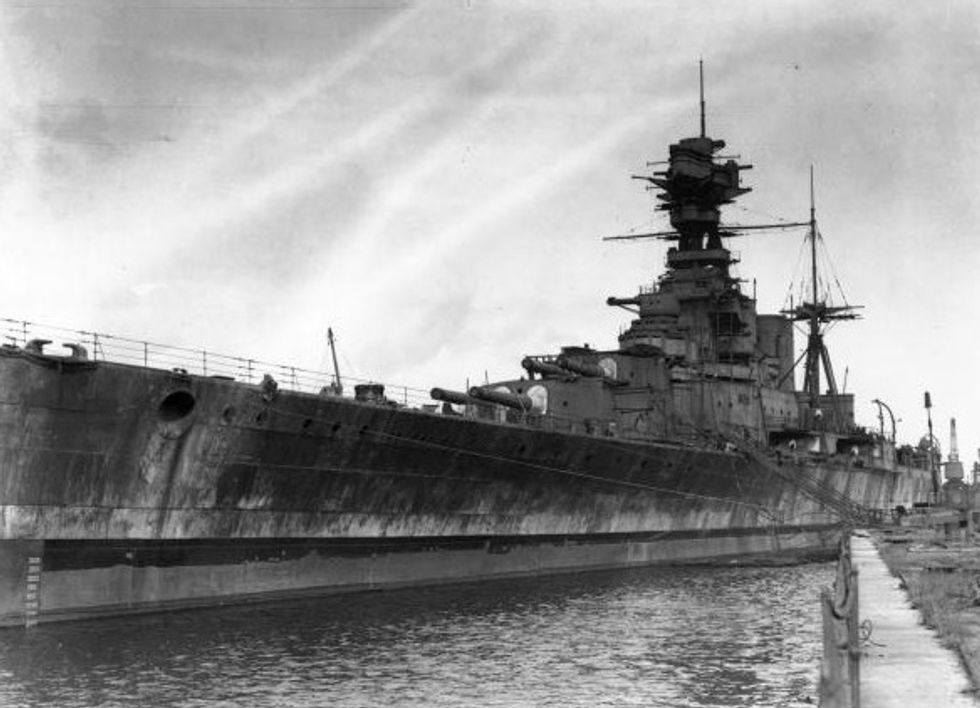 HMS Hood pictured in 1930 during a dockyard refit at Portsmouth. (Central Press/Getty Images)
"There is no headstone among the flowers for those who perish at sea," said Rear Admiral Philip Wilcocks, president of the HMS Hood Association whose uncle died on the ship. "For the 1,415 officers and men who lost their lives in HMS Hood on May 24, 1941, the recovery of her bell and its subsequent place of honor in the National Museum of the Royal Navy in Portsmouth will mean that future generations will be able to gaze upon her bell and remember with gratitude and thanks the heroism, courage and personal sacrifice of Hood's ship's company who died in the service of their country."
The bell will undergo about a year of restoration before it put on display at the museum.