A Canadian Jewish businessman inspired by the work of Oskar Schindler during World War II has successfully rescued some 120 Christian and Yazidi girls seized by the Islamic State group, a British Christian publication reported.
"We liberate children from their captors through the use of on-the-ground brokers," Steve Maman, who founded the Liberation of Christian and Yazidi Children of Iraq told the British Catholic publication the Tablet.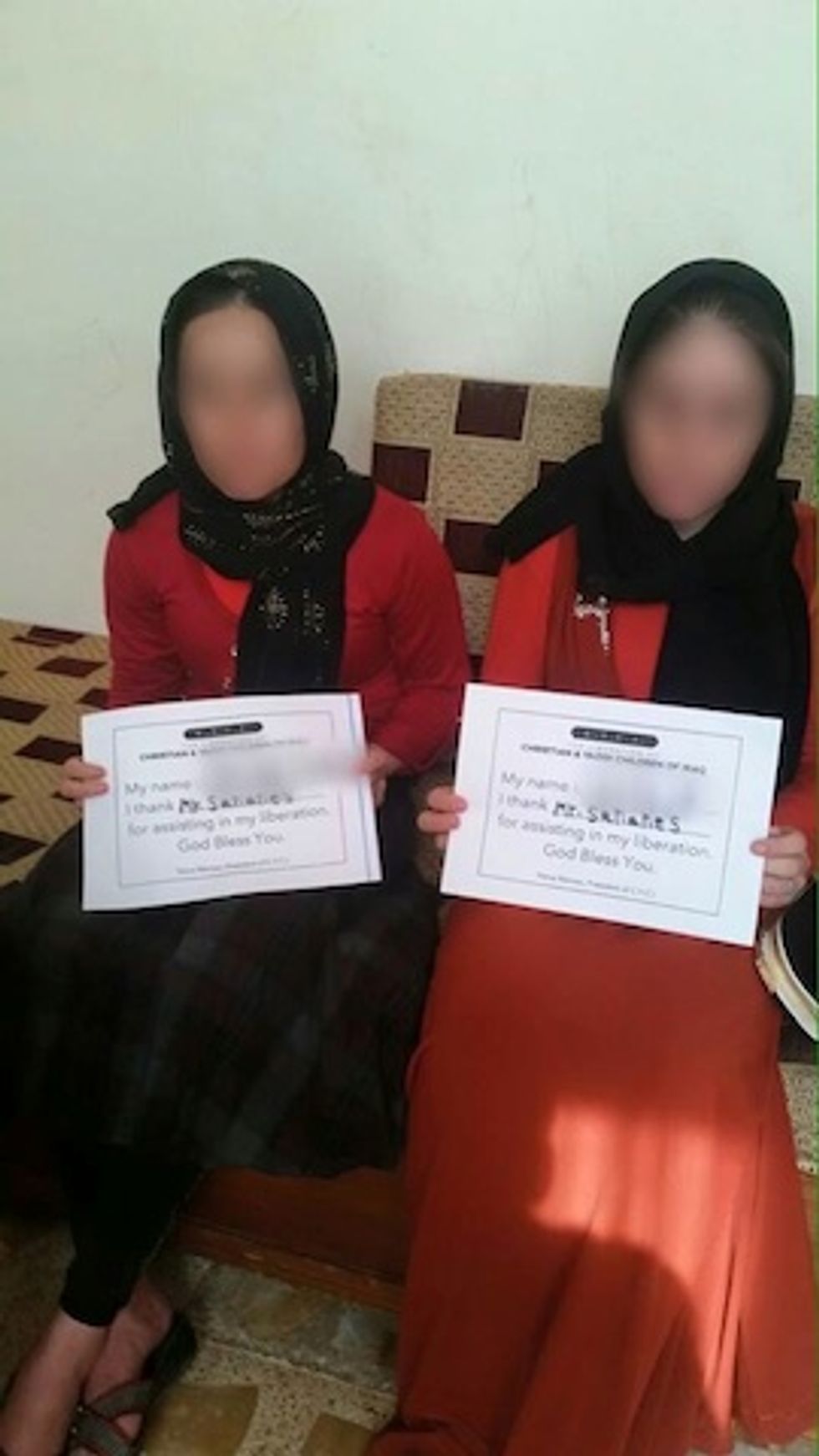 The group Liberation of Christian and Yazidi Children of Iraq said it rescued these two women from Mosul last month. (Image source: Facebook)
Maman is aided by Iraqi negotiators to rescue the girls, some of whom were kidnapped as sex slaves and raped multiple times.
In a profile of the rescue efforts, the Tablet reported that the charity is funded mostly by Maman's Jewish business associates who have been "remarkably generous." They are now reaching out to others through the online platform GoFundMe.
"The price of a child's life to remove them from the hands of ISIS is between $1,000-$3,000," Maman wrote on the group's fundraising page. "We, as avid consumers, spend that money on gadgets and tools. Why not spend that money to SAVE A LIFE?"
Maman had a message for those calling him the new Schindler, who was credited with rescuing some 1,200 Jews from the Holocaust by employing them in his factories. Maman wrote on Facebook on Monday:
I am called "Jewish Schindler", "Yezidis' Schindler" by certain news outlets. Please, know that I truly do not feel like one at the present time. I actually feel that I am not doing enough as there are so many left to liberate.
"I said to myself, I cannot and will not stand idle," Maman wrote. "I will not look at the daily reports and stay passive."
"As I was always taught: 'One who saves a life, saves a world,'" Maman added.