What does James Harden's newly minted $200 million deal with Adidas mean for the Houston Rockets star?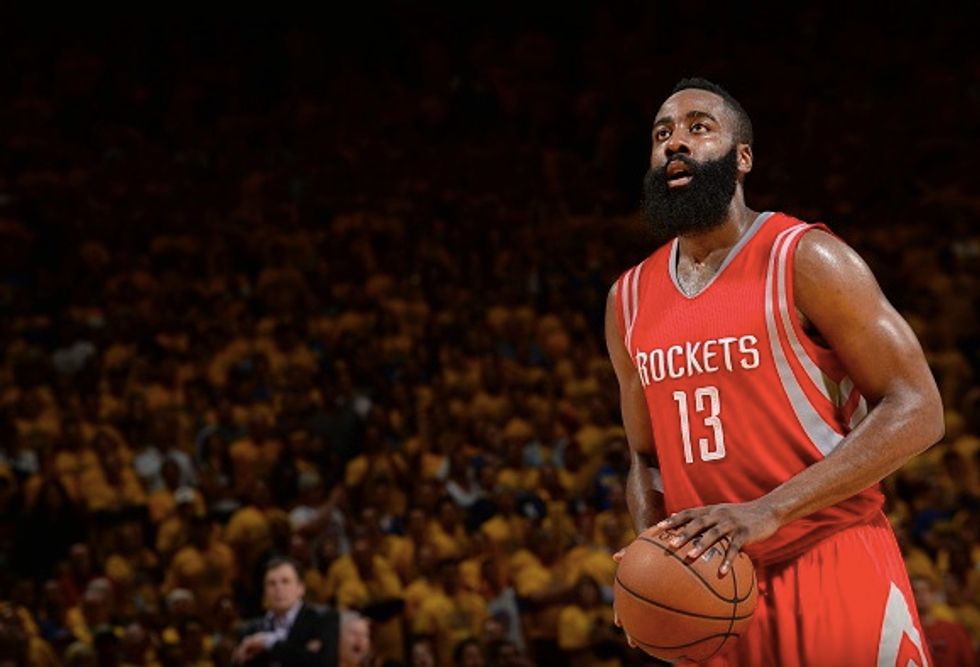 James Harden #13 of the Houston Rockets takes a free throw against the Golden State Warriors in Game Five of the Western Conference Finals of the 2015 NBA Playoffs on May 27, 2015 at Oracle Arena in Oakland, California. Copyright 2015 NBAE (Image source: Noah Graham/NBAE via Getty Images)
As if you hadn't guessed, Harden likely won't have to haggle much over the price of sports cars — or much else — for rest of his life. His deal with the sneaker giant, set to commence this Oct. 1, is for 13 years, and the money is guaranteed, Forbes reported.
By way of comparison, Forbes noted that the 25-year-old will earn more money just from the Adidas deal than what 11-time NBA All Star Allen Iverson made throughout his career on the hardwood.
Beyond that, Harden is signed to 5-year, $78.78 million contract extension he inked with the Rockets in October 2012 and has endorsement deals with other outfits.
You get the picture.
More from Forbes:
Adidas hopes that it can not only exploit Harden's prowess on the basketball court as well as with those following in the United States, but also overseas, with particular emphasis on China. The Rockets have largely remained a fan favorite in the Far East since the days that Yao Ming occupied the area surrounding the basket. The partnership includes Harden traveling on what Adidas calls "extensive brand tours" in Europe and Asia.
Harden, whom ESPN said owns "the most recognizable beard in sports," is gaining exposure in other ways that likely interests Adidas, as he just started dating reality star Khloe Kardashian. And Harden has something in common with Kardashian's famous brother-in-law, pop icon Kanye West, who — like Harden — ditched Nike for Adidas.
The shooting guard is a three-time NBA all-star and has averaged 26 points per game over the last three seasons.
—
Follow Dave Urbanski (@DaveVUrbanski) on Twitter