Glenn Beck was infuriated on Friday when he read that the Colorado Court of Appeals ruled that a Lakewood baker cannot cite his religious beliefs or free-speech rights in refusing to make a wedding cake for a same-sex couple.
"What?" Beck said on his radio program. "I got news for you. To the death. To the death. You could do anything to me. If it goes against my religious beliefs, you're going to have to kill me."
Beck has repeatedly said he believes the government should have no hand in marriage, and if a church wants to marry a gay couple, it should have the right to do so. But he also doesn't believe a church should be forced to marry a gay couple, or that people of faith should be forced to be involved in gay weddings.
"You can't force people to violate their conscience," Beck continued. "What kind of country have we turned into?"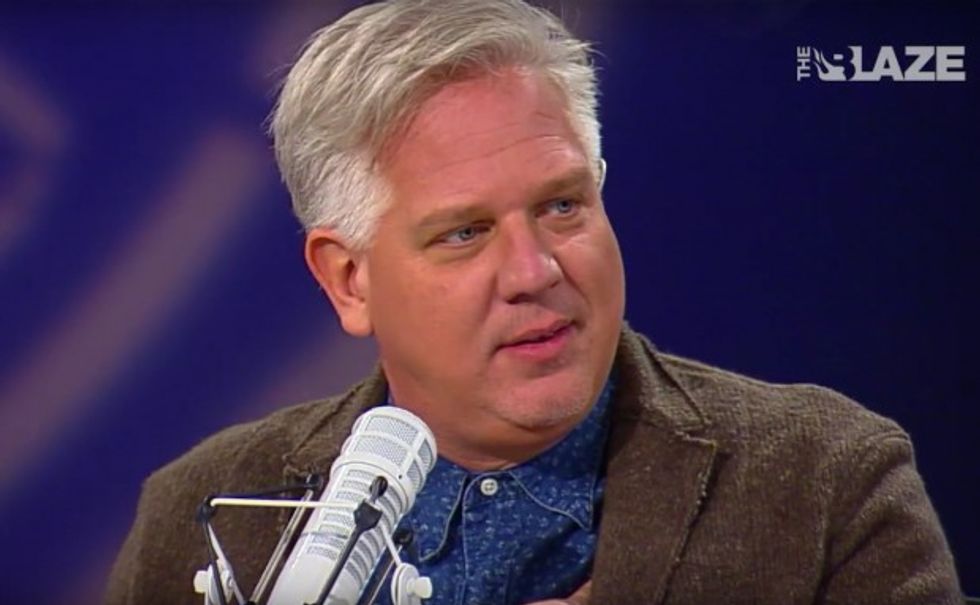 Glenn Beck speaks on his radio program August 14, 2015. (Photo: TheBlaze TV)
Beck read more information about the case, saying Masterpiece Cakeshop owner Jack Phillips declined to make a wedding cake for a gay couple in 2002, citing his Christian beliefs. But Phillips has also said he has no problem serving gay people at any other time.
"I'm trying to understand," Beck said. "I'm still in the United States of America, right? I can't cite my constitutional right to the right of conscience?"
"We're in trouble. If this is allowed to stand, every bit of your constitutional right is gone," Beck remarked.
When Beck's co-host Pat Gray said the judges involved need to be "removed from office," Beck countered that the problem has more to do with the American education system.
"Why blame this on the judge when our own law schools no longer teach the Constitution? They teach progressive case law," Beck said. "They look to case law. They look to global case law. They don't look to the Constitution anymore."
The full episode of The Glenn Beck Program, along with many other live-streaming shows and thousands of hours of on-demand content, is available on just about any digital device. Click here to watch every Glenn Beck episode from the past 30 days for just $1!