Police officers receive a slew of excuses from stopped drivers as to why they might be speeding, but a Seattle cop didn't need to hear the excuse, he saw it first hand.
Officer Anthony Reynolds pulled over a vehicle around 3:45 a.m. Sunday for speeding and running red lights as it drove in South Seattle. Though he might have been ready to write and deliver a ticket, instead ended up delivering a baby.
As Reynolds got out of his car, his dashcam rolling, the driver, identified by KOMO-TV as Abdul Abdashiek, opened his door as well and said his wife was in labor. Reynolds said he would call an ambulance, but Abdashiek asked that the officer let him continue on his way to the hospital.
Image source: YouTube
Reynolds told him to stay put with an ambulance already in route.
"Oh my God," the mother, Maly Yusuf, getting ready to deliver her fourth child, screamed in the dashcam video. "It's coming out. The baby is coming out."
More officers arrived on the scene as Yusuf continued to scream and within seconds, a new scream entered the world.
"Officers Lorissa Johnson, Nicholas Kartes and Jason Alvord joined Officer Reynolds at the scene, just as the couple's baby girl was born," the police department stated. "After first giving a full-throated cry as she burst into the world, the young girl began struggling to breathe. With the help of the child's mother, Officer Reynolds cleared the baby's airway and got her breathing again."
Watch the dashcam video:
Paramedics transported the mother and child to a local hospital where they are doing well.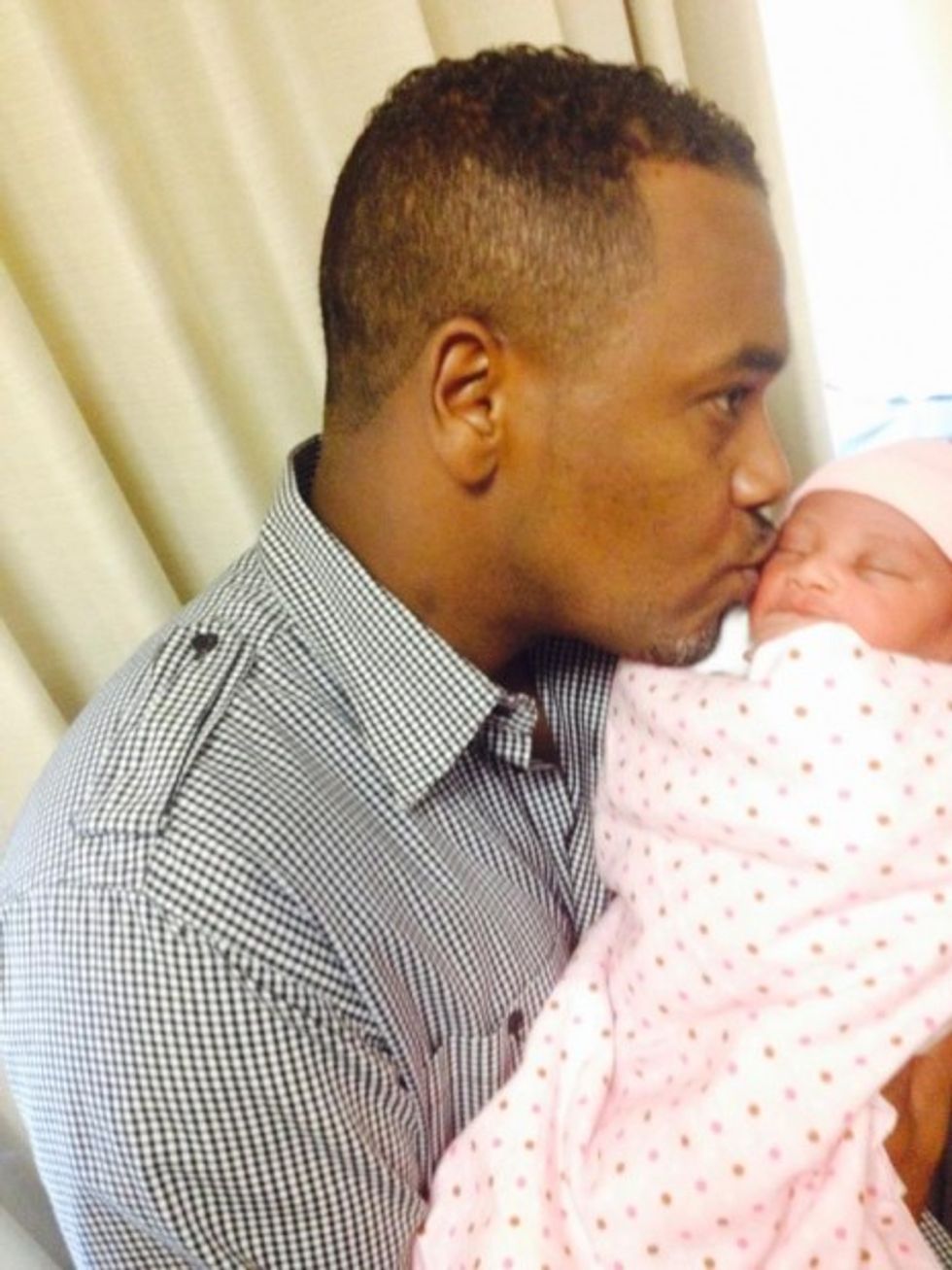 The healthy baby girl who was delivered on the side of the road Sunday. (Image source: Seattle Police Department)
"You have helped deliver a precious gift," the family wrote in a thank you note to the officers. "We are so grateful."
According to KOMO, the couple named the baby Hadaya, which in Arabic means "gift."