Four years after Arizona Republicans launched a campaign to build a fence along the Mexican border using private donations, a state lawmaker has announced they've raised enough money to begin work.
State Sen. Steve Smith, a Republican who represents Arizona's Pinal County outside of Phoenix, told KTVK-TV that the "Build the Border Fence" donation service has raised approximately $300,000 so far — enough money to build 5 to 10 miles, according to defense contractors.
"The intention all along is to hopefully shame the federal government into doing their job," Smith told KTVK.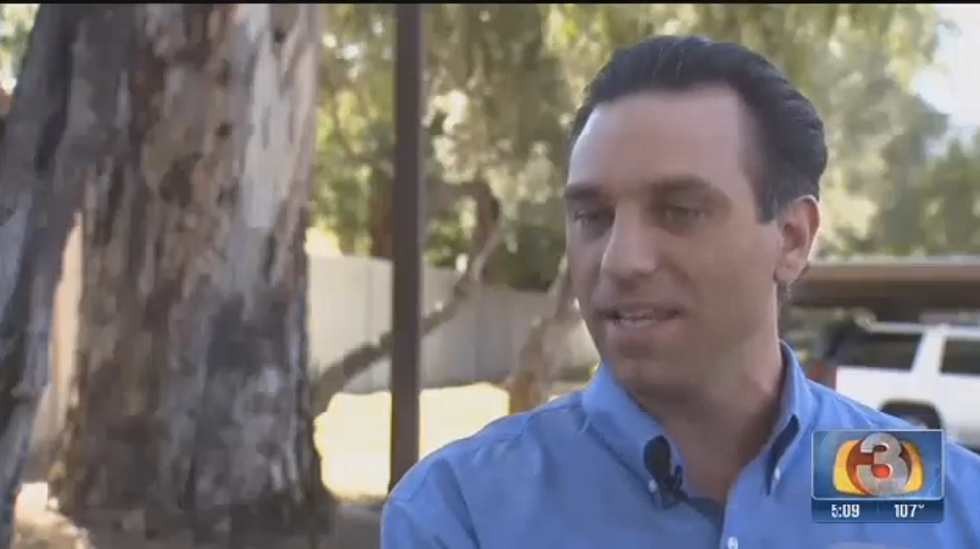 State Sen. Steve Smith (Image source: KTVK-TV)
"Number one responsibility: protect the people," Smith said. "Our job is to protect the American citizens, and Arizona citizens, my job specifically."
Smith, along with other Republicans, pushed the 2011 legislation that allowed for Arizona to build the fence using private money with property owners' permission. According to USA Today, the project has stalled multiple times on its way to reach its $50 million goal to build a 15-foot fence at busy locations. 
"It's a great pilot project starting point," Smith, a Michigan native, said Monday. "There absolutely are along the border tracts of state and private land that we've identified as being lucrative places to start."
Smith said that it has been a "long process," but Arizona residents can expect to see work beginning on the fence within the next month. The Arizona committee in charge of the Build the Border Fence donations, which includes lawmakers and agency directors appointed by Gov. Doug Ducey (R), will begin to meet to discuss exactly how to spend the money in the upcoming weeks, Smith said.
KTVK reported that the fences are "likely" to be built on state or private land.
According to the Build the Border Fence donation page, more than $193,000 has been raised from donations from 4,081 people. Smith told KTVK that additional donations that have come in by mail have pushed that total to around $300,000.
Presidential hopeful Donald Trump has been very vocal about erecting a barrier across the country's southern border. The 2016 Republican contender has repeatedly promoted his plan to build a wall along the Mexican border, but instead of private donations, Trump said he plans to have Mexico pay for it.
According to KTVK, Smith praised Trump's plan.