MSNBC correspondent Joy Reid said prominent Black Lives Matter activist Shaun King really is biracial — despite his birth certificate stating otherwise.
King and his supporters have been defending his race after a website published a copy of his birth certificate that listed both his father and mother as white, despite King having maintained that he was born to a white mother and a black father. Reid said Thursday that King's father was indeed black, as his biological father is not the same man who is listed on his birth certificate.
"I did talk to Shaun. I can tell you that Shaun King is biracial," she said. "There's no reason to doubt that he's biracial."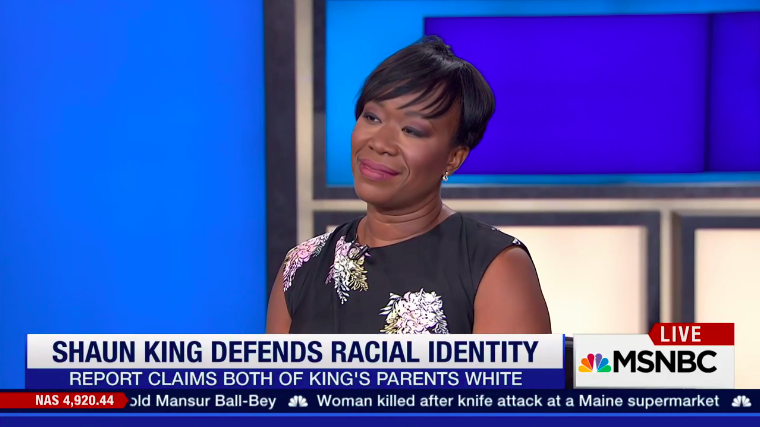 Image source: MSNBC
"I think getting into further details about who his biological father is unfairly drags his mother into a story in which he is not a public figure," Reid continued. "But this is a very private story between his mom, his dad and the person who is his biological father, which Shaun King since he was about 8 or 9 years old has known that his dad is not his biological father."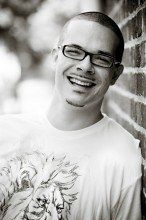 Shaun King (Image source: Twitter)
Reid said that King's status within the Black Lives Matter movement — specifically his work on a new racial justice initiative that focuses on policing — has made him a "target of the right."
"I think that he has become a target because of Black Lives Matter, because of resentment against Black Lives Matter and specifically because of what those organizations and those activists have been doing around policing," she said.
She also blasted the media organizations that have reported on King as having a "political slash racial agenda."
"They are stoking racial resentment for their audience, it's what they do," she said.
TheBlaze reported early this week on discrepancies between King's assertion that he was the victim of a racially motivated mob attack as a high schooler, and the police report, witness statements, or details provided to TheBlaze by the detective who worked the case. Since then, conservative news sites and other outlets have questioned whether King is who he has portrayed himself to be.
Since the original investigative report was published, King has blocked individuals on social media who have questioned him about his story, including most of TheBlaze staff. However, on his public and verified Facebook page, King has shared stories from his supporters who have stood by him. On Thursday morning, King republished a lengthy post from his wife.
"Just know this, there is nothing fake about Shaun King. He's no Rachel Dolezal," Rai King wrote, referring to the ex-NAACP official who was accused of misleading about her race earlier this year. "What's white about him is white, and what's Black about him is Black and always has been from the time he was a child. There's no spray tan, no fake Black hairstyles, no attempt to make himself appear any more ethnic than he already does. Whatever you think you know about him, you don't. Whatever you think has been uncovered, hasn't."
King has not responded to multiple requests for comment from TheBlaze over the period of several weeks.