Zoologist Mark Carwardine was telling a film crew in the middle of the ocean how tough it is to spot the ocean's biggest creatures when one of them made a perfectly timed appearance.
Carwardine had just finished explaining how frustrating the mission to spot a blue whale had become, saying, "We've spent all day, since first light, looking — haven't seen a thing."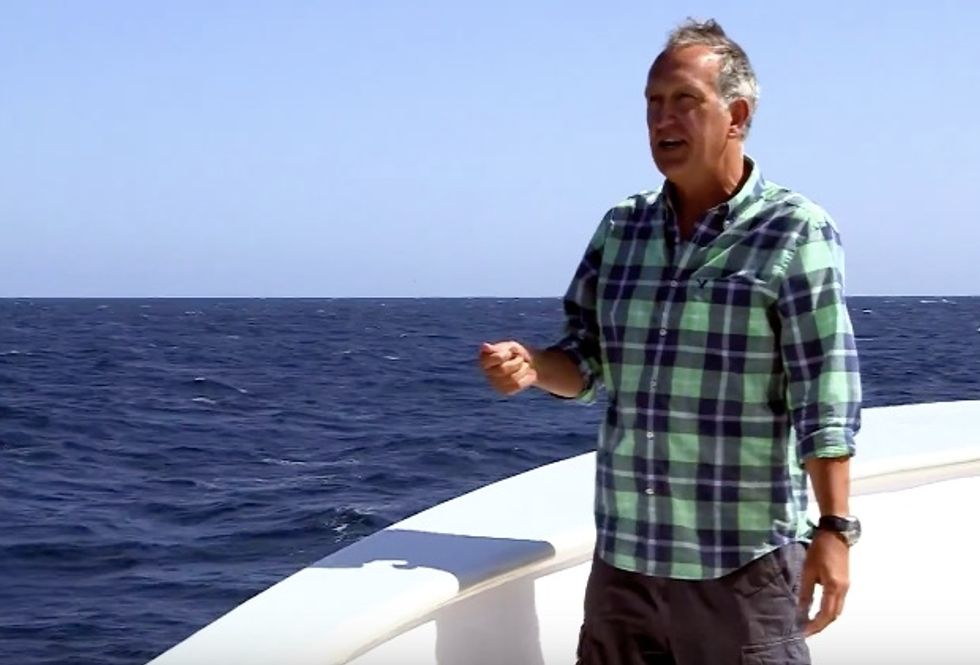 Image source: YouTube
Standing on the bow of the boat, Carwardine said, "It's quite exciting in one way, very frustrating in another." He added, "You know they're here. You just jolly well can't find them."
Less than a second later, a blue whale arrived.
Watch the magic moment:
—
Follow Mike Opelka (@Stuntbrain) on Twitter