Atheist activists are demanding that Auburn University in Auburn, Alabama, fire its team football chaplain and "abolish the chaplaincy," alleging that its presence at the public university is unconstitutional.
The Freedom From Religion Foundation, a group that regularly takes aim at perceived violations of the First Amendment, fired off a letter to Auburn University president Jay Gouge this week, claiming that chaplain Chette Williams' presence is entirely inappropriate.
"It makes no difference if the chaplain is unofficial, not school-sponsored or a volunteer, because chaplains are given access to the team as a means for coaches to impose religion, usually Christianity, on their players," the letter read. "Under the circumstances, the chaplain's actions are attributable to the university and those actions are unconstitutional."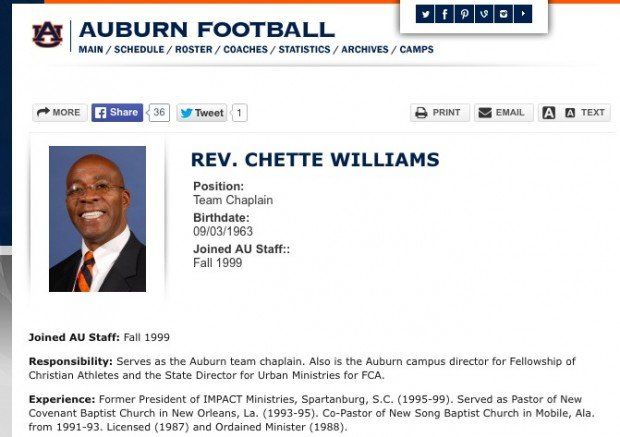 A screen shot from the Aurburn football website
The atheist group claims that Williams, "can still be seen patrolling the sideline and praying with players," and notes that he has also admitted to baptizing students — actions that the Freedom From Religion Foundation claim are problematic for Auburn.
"The current policies at Auburn University fail to properly protect your student athletes' rights of conscience and post a high degree of risk of discrimination," the letter continues.
In a press release, the organization made it clear that it wants the university to "abolish the chaplaincy," with the Freedom From Religion Foundation claiming that Auburn officials have ignored attempts by the atheist group to obtain public records on the matter.
"[We are] now considering an open records lawsuit against the university and has consulted with Alabama attorneys," the group said in a separate statement.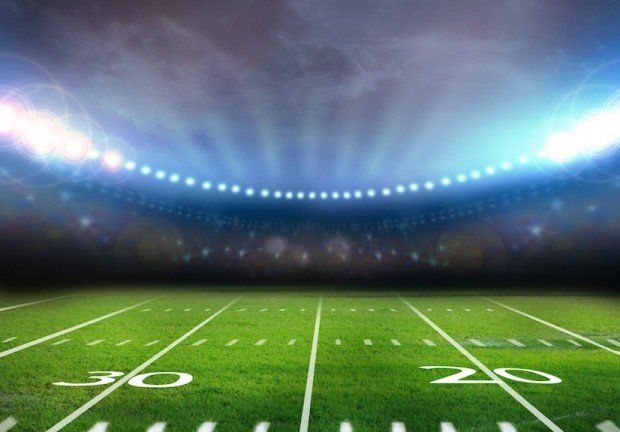 Photo credit: Shutterstock
The demand that the chaplaincy be abolished comes as the Freedom From Religion Foundation is promoting a new report that takes aim at 25 public universities that allow chaplains to serve on football teams.
"If the team wants to worship, they want to get together on their own and have their own organized worship, that's totally fine," Freedom From Religion Foundation attorney Andrew Seidel told Al.com. "We don't have any problem with that. We don't have any problem with them praying in whatever way they see fit, what we have a problem with is the top down imposition of religion."
(H/T: Fox Sports)
Follow the author of this story on Twitter and Facebook: