More Americans are expressing their disapproval of the Obama administration's nuclear deal with Iran, according to a recent CNN poll.
According to the poll released on Thursday, 56 percent of Americans think Congress should reject the deal the U.S. and five other world powers made with Iran. That poll also showed that 60 percent of Americans surveyed disapproved of how President Barack Obama has handled the country's relationship with Iran, CNN reported.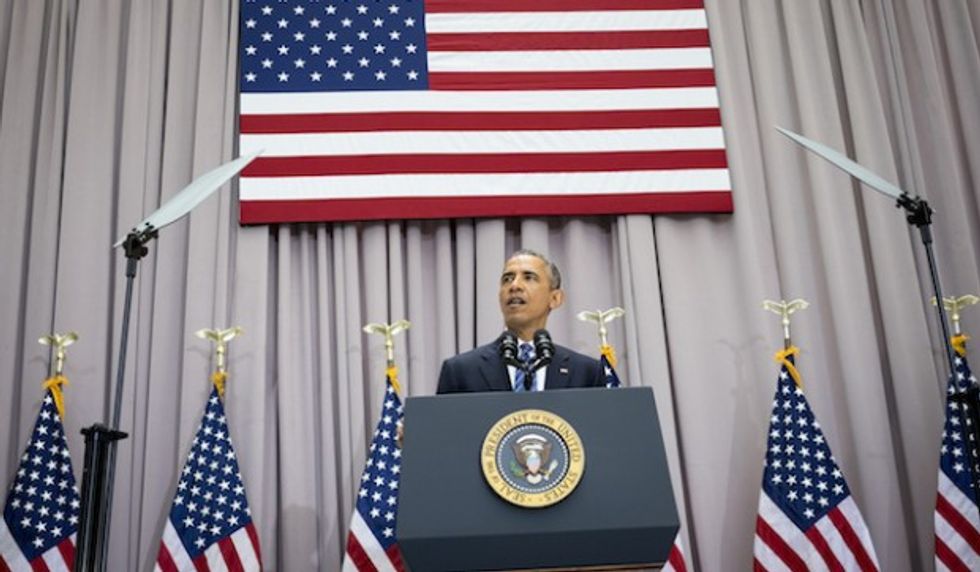 President Barack Obama addresses American University's School of International Service in Washington, District of Columbia, U.S., on Wednesday, Aug. 5, 2015. The speech focused on the Iran nuclear deal being debated in Congress. American University was chosen as the venue by the White House because it is where President Kennedy made his famous 1963 speech on nuclear disarmament. President Obama's Iran Deal speech at AU falls on the 52nd anniversary of the signing of the Limited Nuclear Test Ban Treaty. Photographer: Pete Marovich/Bloomberg/Pool
But while more Americans overall are rejecting the nuclear deal, the poll found that the number of Democrats who want Congressional approval for the deal has increased. Of the 1,001 Americans surveyed, opposition to the deal has jumped from 66 percent to 83 percent among Republicans in the last month compared to the 70 percent of Democrats who wish for Congress to approve the deal — up from 61 percent last month.
Fifty-eight percent of independent voters think Congress should reject the deal next month.
The new survey was conducted by telephone and has a 3 percent margin of error.