Logan Hale, a 21-year-old Floridian, taunted the Polk County Sheriff's Office on Facebook, telling police that they would never find him. But Hale wasn't the one who got the last laugh.
After the Polk County Sheriff's Office posted a mugshot of Hale and another suspect as part of their #FridayFelons campaign on Facebook, Hale supposedly commented on the photo, teasing the officers who hadn't located him. On Facebook, his name was "Logan Finallyfree Hale."
"HELLO here i am...." Hale reportedly posted on the photo.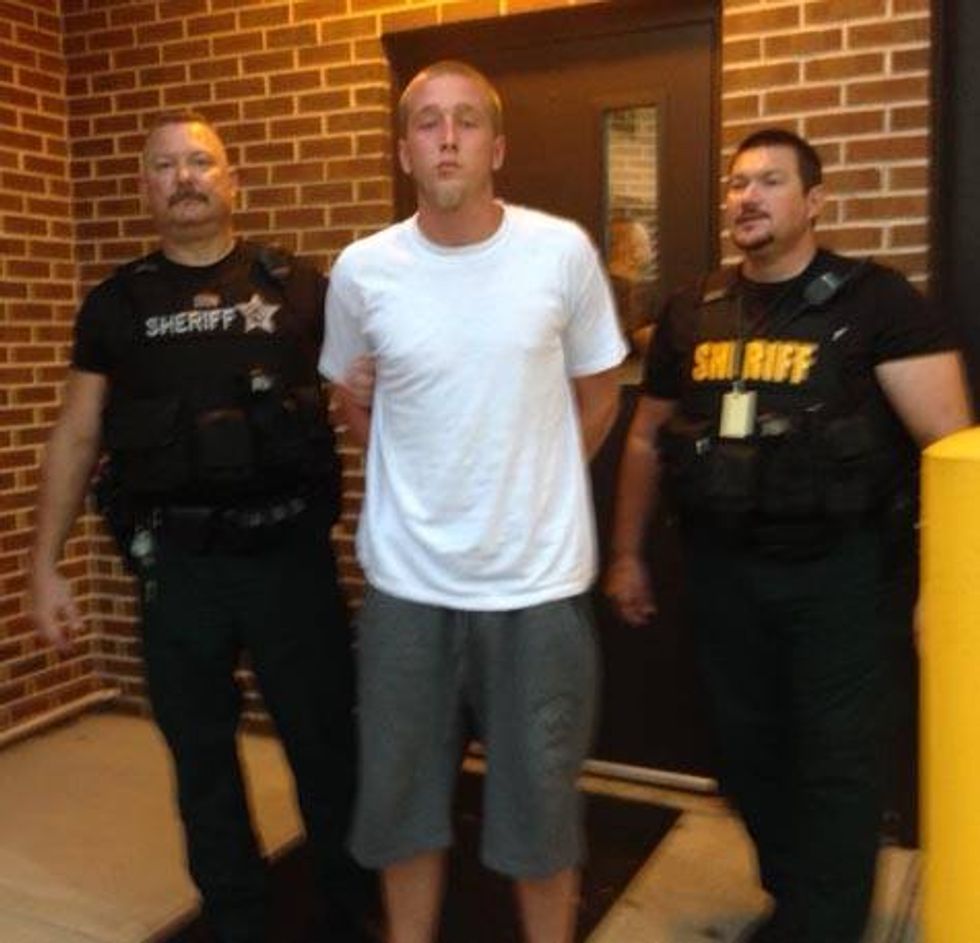 Image via Facebook/Polk County Sheriff's Office
"Deputies continue to look for me but are frustrated that I am unable to be located. LOL can't hurt much now," Hale wrote.
"Logan Finallyfree Hale - remaining 'at large' is only going to result in your having to change your FB name from 'Finallyfree' to 'Back In Jail' - it would be wise for you to turn yourself in to the nearest PCSO facility," someone posted from the Polk County Sheriff's Office page. "Or give us a call - we'll be happy to provide transportation."
That comment appears to have been deleted from the photo, but WTSP-TV captured screenshots of the conversation between Hale and the police department's Facebook page before it was removed.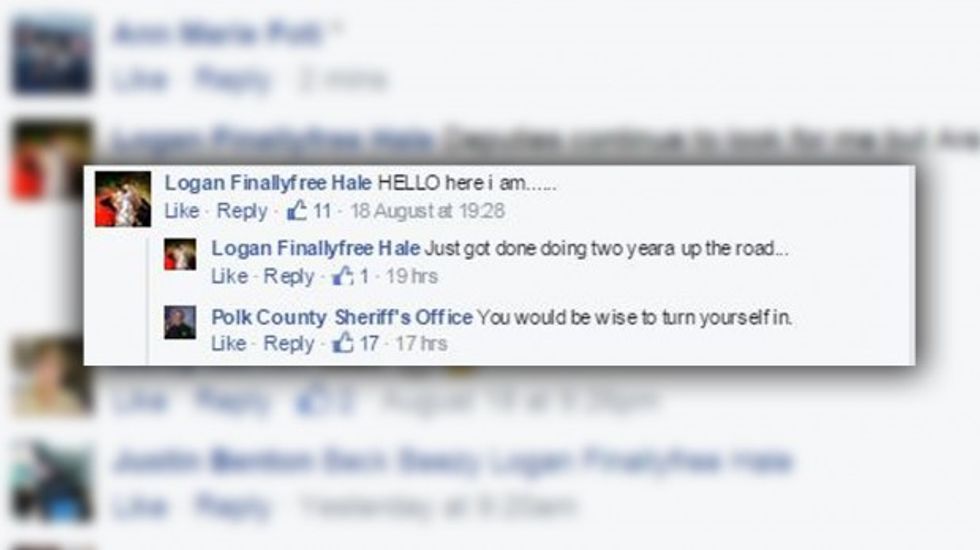 Image source: WTSP-TV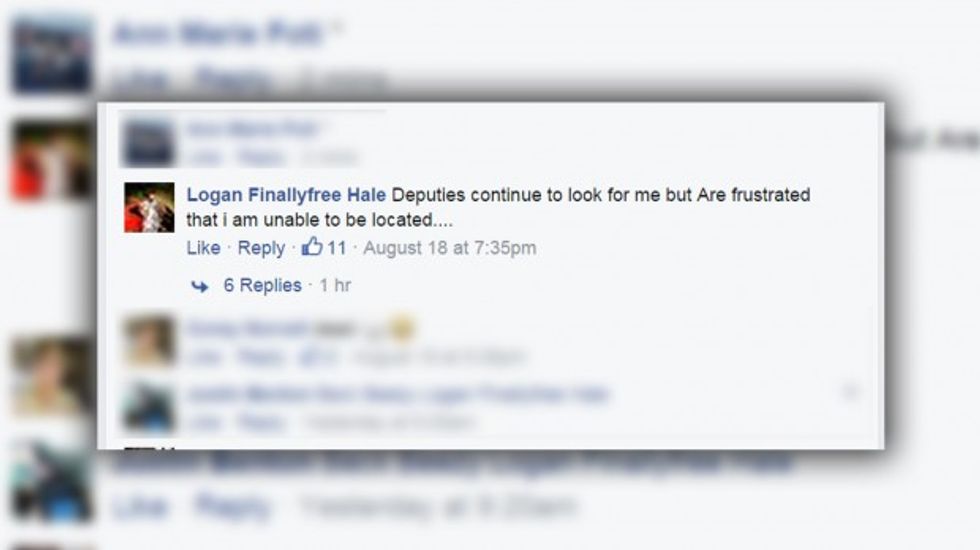 Image source: WTSP-TV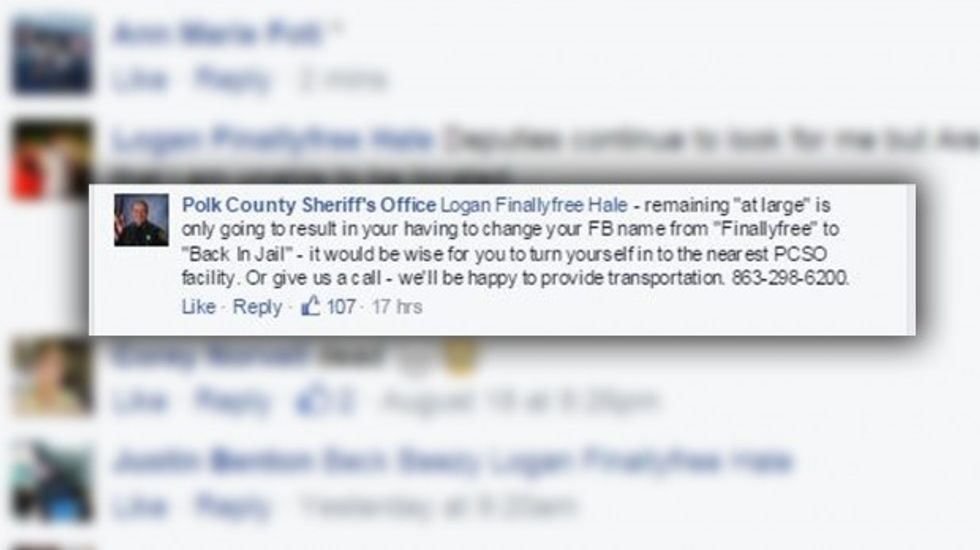 Image source: WTSP-TV
Hale, who was wanted for allegedly burglarizing a home and then pawning the items earlier in August, was spotted and arrested without incident during a traffic stop Thursday, according to WTSP.
Polk County Sheriff Grady Judd then took to Facebook to pen a poem to honor that "Finally Free just cannot be!"
"Logan Hale, you are on your way to jail. Your attempts to hide were to no avail. Maybe you'll make bail. Either way, your Facebook taunts were an 'epic fail,'" Judd wrote.
Judd has made national headlines in the past for his outspoken support for his police department, even when not politically correct. He also preached a sermon at a local church while in uniform which angered many atheists.