Actress Mayim Bialik, who starred as the lead in 1990s sitcom "Blossom" and who currently plays Amy Farrah Fowler in "The Big Bang Theory," said in a recent interview that it will never "be trendy to be observant or religious in Hollywood circles."
And Bialik, 39, who is Jewish, knows firsthand the difficulties that come with advocating for modesty and embracing religiosity in Tinseltown. Despite being religious, she's a well-known star who is a fixture in Hollywood, but who also believes in "privacy and chastity."
"I think in general it's never going to be trendy to be observant or religious in Hollywood circles. There are people I know of faith and we tend to congregate together," she told Fox411. "I study Jewish texts weekly. That's something really positive to me when you're a person of faith, it stays with you all the time."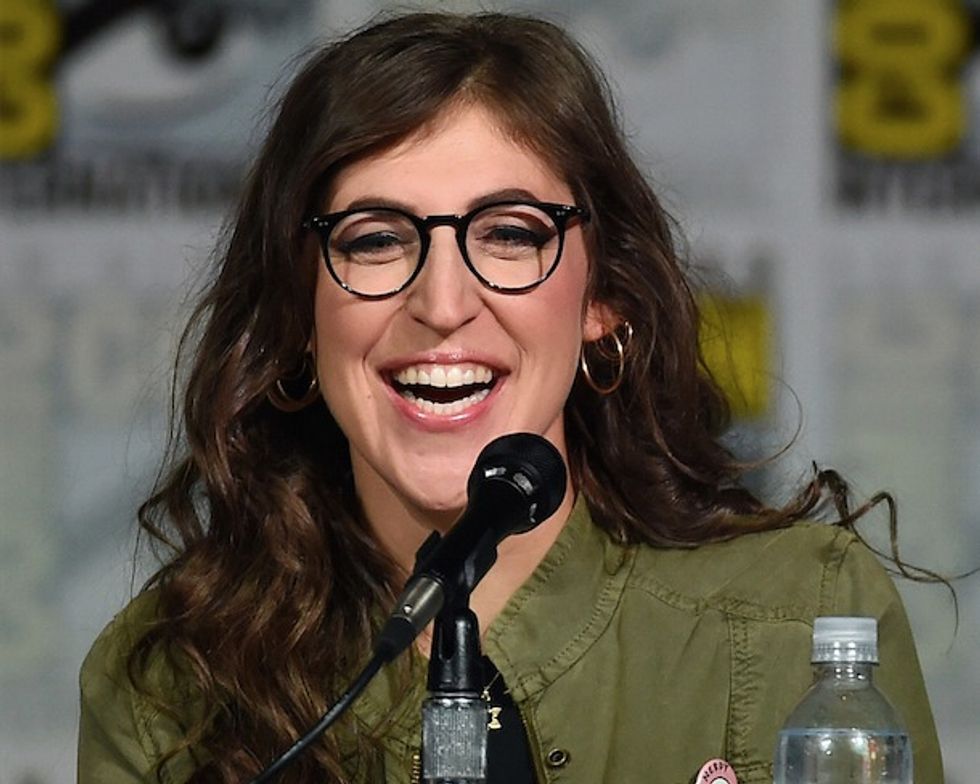 Actress Mayim Bialik attends the Inside 'The Big Bang Theory' Writer's Room panel during Comic-Con International 2015 at the San Diego Convention Center on July 10, 2015 in San Diego, California. (Photo by Ethan Miller/Getty Images)
The actress, who has two children and a degree in neuroscience, went on to say that she has "unwavering faith" in a  power that is greater then herself, though she said that she isn't a fan of bureaucracy in organized religion.
As for her own faithful practices, Bialik said that she shuts social media down for the Sabbath and that she sometimes goes to synagogue or stays home for Sabbath dinners.
She also discussed the importance of modesty and of not flaunting one's body — something that is also rooted in her faith.
"Being a modest dresser, that for me is a certain amount of my religious faith — privacy and chastity. Just because I have a body, doesn't mean it [needs] to be on display," she told Fox411. "It's important, especially for children and men and my sons to hear I'm not ashamed of my body, I just don't feel the need to display it with two tiny pieces of fabric when I want to go swimming."
Bialik recently launched a new website called Grok Nation, where she will discuss some of these subjects. Read the entire interview here.
(H/T: Fox411)
Follow the author of this story on Twitter and Facebook: