Roast duck with an elderberry glaze sounds like a meal you might find in a fancy New York City restaurant. It's also the kind of meal survival expert Creek Stewart says he could probably make from the resources found in New York City's Central Park.
Stewart knows what he's talking about. The author, lecturer and host of the Weather Channel show "Fat Guys in the Woods" has been living the life of an outdoorsman since becoming an Eagle Scout when he was 14.
Three weeks out of almost every month, he travels the country, giving seminars, lectures and teaching survival techniques.
Stewart was in New York City this week speaking at a fundraiser for the Boy Scouts of America, so we invited him to the only "wilderness" on the island of Manhattan — the 843 acres of land known as Central Park — to get some survival tips.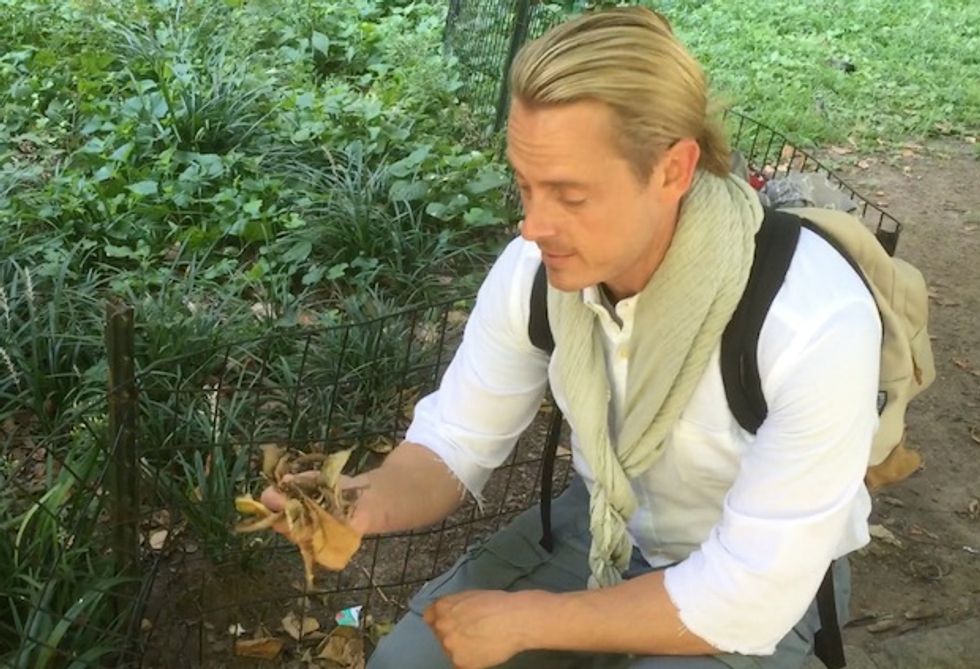 Photo credit: Mike Opelka/TheBlaze
Stewart stresses that being able to survive in extreme situations is dependent on mastering what he calls the "core four" resources: fire, water, food and shelter.
During our short review of Central Park's available natural resources, Stewart identified three protein sources, natural snacks, shared a trick to quickly start a fire and explained how to boil pond water so it is clean enough to drink.
After we left the park, we also took Stewart deep under the streets of Manhattan, to the NYC subways. Watch his take on the water and rats found underground, and what might be too much even for a survivalist:
Learn more about Creek Stewart here.
—
Follow Mike Opelka (@Stuntbrain) on Twitter