While the midday nap for many might have ended after preschool, some people find themselves catching a siesta here and there, and one recent study is lauding some of its health benefits.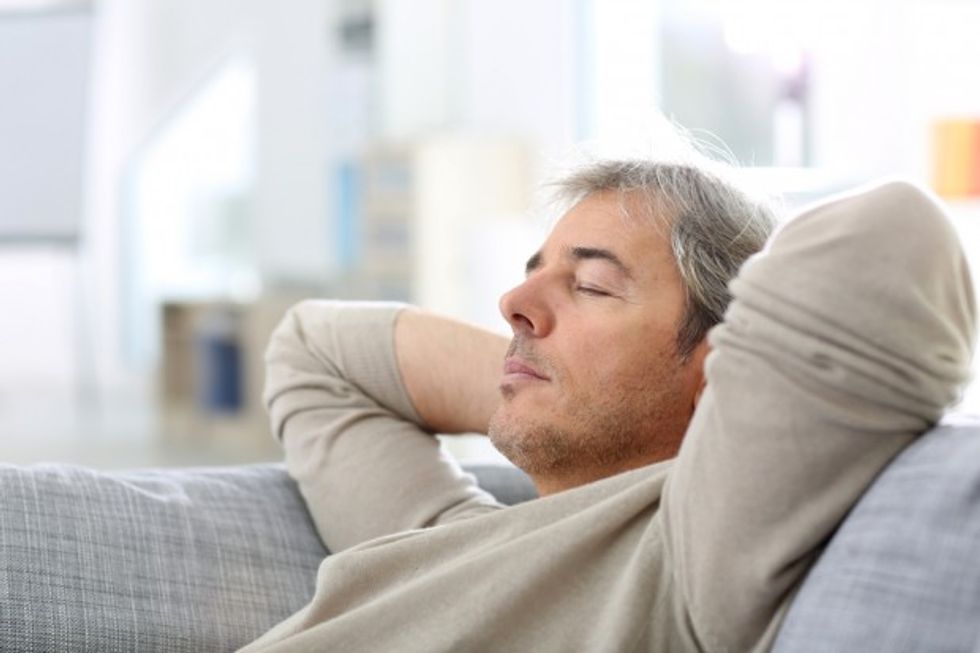 Photo credit: Shutterstock
"Two influential U.K. Prime Ministers were supporters of the midday nap. Winston Churchill said that we must sleep sometime between lunch and dinner while Margaret Thatcher didn't want to be disturbed at around 3 p.m.," Dr. Manolis Kallistratos, a cardiologist at Asklepieion Voula General Hospital in Athens, Greece, said in a statement. "According to our study they were right because midday naps seem to lower blood pressure levels and may probably also decrease the number of required antihypertensive medications."
The researchers studied 386 middle aged patients with arterial hypertension, measuring several factors including body mass index, blood pressure, lifestyle habits and minutes, if any, of midday naps, among other things.
Adjusting for various factors that could affect blood pressure, the patients who took a nap had 5 percent lower 24-hour blood pressure compared to those who didn't sleep midday. Blood pressure in nappers was lower both while they were awake and while they were sleeping.
Kallistratos said that while the decrease in blood pressure levels for nappers compared to non-nappers might seem low, it could mean a reduced risk of a heart attack or other "cardiovascular events" by up to 10 percent.
"These findings [also] suggest that midday sleepers have less damage from high blood pressure in their arteries and heart," said Dr. Kallistratos.
Longer naps were also found to be more beneficial than shorter ones.
"We found that midday sleep is associated with lower 24-hour blood pressure, an enhanced fall of BP in night, and less damage to the arteries and the heart," Kallistratos said in a statement. "The longer the midday sleep, the lower the systolic BP levels and probably fewer drugs needed to lower BP."
His findings were presented at the European Society of Cardiology Congress in London Saturday.
According to the National Sleep Foundation, a 20- to 30-minute nap can improve mood, level of alertness and performance.
—
Front page image via Shutterstock.