© 2023 Blaze Media LLC. All rights reserved.
The 'Incredible' Way the Mayor and Pastor of a Small Colorado Town Ended Up at Restoring Unity
"It's an incredible story"
Pastor Pete Beerman is the mayor of Grover, Colorado, and on Monday, he shared the "incredible" story behind how he ended up at Glenn Beck's Restoring Unity event in Birmingham, Alabama over the weekend.
"It's an incredible story. Friday, August 21st I posted just something real quick from something Glenn had posted about wanting to make a huge difference in the world," Beerman explained on The Glenn Beck Program with guest host Pat Gray. "[I said], 'I do not have any idea how I'm going to get there. I would love to get there. I'm feeling compelled to be there, but I have no idea. I have no means to get there.'"
Beerman said almost immediately a couple from Texas and a couple from California contacted him, offering to pay for his airfare and accommodations.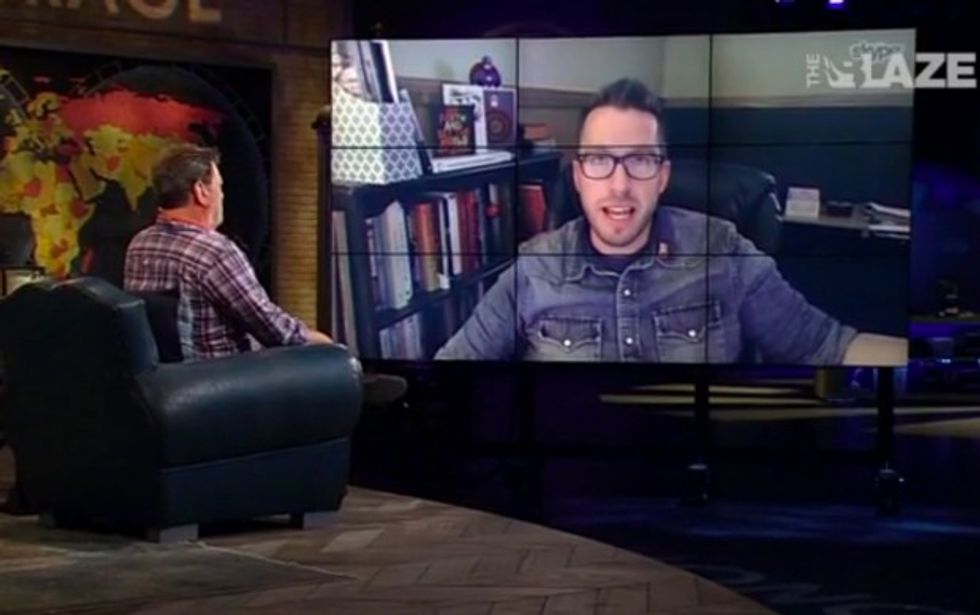 Pastor and Mayor Pete Beerman appears on The Glenn Beck Program Aug. 31, 2015. (Photo: TheBlaze TV)
"Within three days after simply putting out a cry to God and a cry to Glenn for the event, I was going myself," Beerman said, adding that he even received a VIP pass.
"I ended up showing up on Thursday night and joining and incredible and ... compelling to the core event," Beerman continued. "They were complete strangers, but they're friends now."
Beerman said he has followed Beck since 9/11, but he has never made it to one of his "Restoring" events. Even so, he feels that "something different" has begun because of the event in Birmingham.
"Hopefully it will inspire other people," Beerman said. "My gosh, how can you not spread the word with 20,000 people marching alone on Saturday morning?"
[mlbvideo content_id=433959983]
The full episode of The Glenn Beck Program, along with many other live-streaming shows and thousands of hours of on-demand content, is available on just about any digital device. Click here to watch every Glenn Beck episode from the past 30 days for just $1!
Want to leave a tip?
We answer to you. Help keep our content free of advertisers and big tech censorship by leaving a tip today.
more stories
Sign up for the Blaze newsletter
By signing up, you agree to our
Privacy Policy
and
Terms of Use
, and agree to receive content that may sometimes include advertisements. You may opt out at any time.