One of Iran's leading religious leaders said Tuesday that the U.S. continues to be Iran's "number one enemy" despite the nuclear agreement reached this summer.
Ayatollah Mohammad Yazdi, the head of the Assembly of Experts, the body that elects Iran's supreme leader, also said that the Iranian parliament should review the nuclear agreement reached in July with the U.S. and five world powers.
The nuclear deal should not "change our foreign policy" regarding the U.S., "our number one enemy, whose crimes are uncountable," Yazdi said in a speech to the Assembly, Agence France-Presse reported.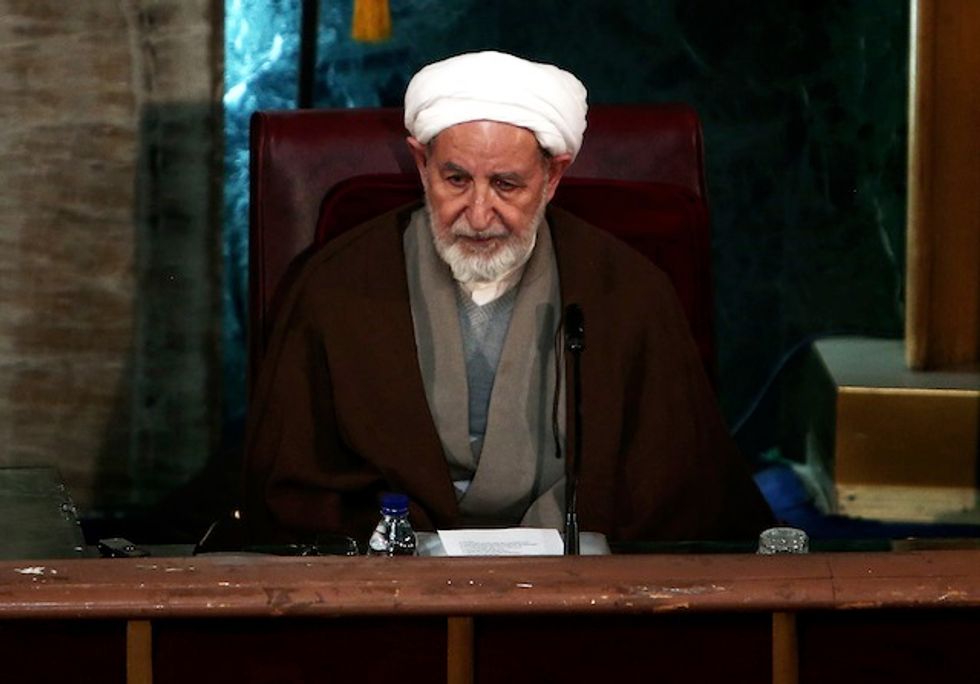 Iran's former judiciary chief, Mohammad Yazdi, attends a session of the Assembly of Experts in Tehran, March 10, 2015, before being appointed as the new head of the assembly. The Assembly of Experts, the clerics who appoint and can dismiss the country's supreme leader, picked the ultraconservative Yazdi as their new chairman in a surprise appointment. (Behrouz Mehri/AFP/Getty Images)
According to the Iranian news agency Irna, Yazdi accused the U.S. of wanting to topple the Iranian government and said that dream would not come true.
He also blamed the U.S. and Israel for fomenting regional unrest, such as in Syria, Iraq and Yemen.
"The U.S. and Israel are the source of the situation in the region and (their) goal is to protect the Zionist regime in the Middle East," he said.
The influential Assembly of Experts is comprised of Islamic theologians who elect and can remove the country's top decision-maker, the supreme leader, a position held today by Ayatollah Ali Khamenei.