Kenny Nguyen knew Darren Goforth, the Texas deputy who was shot and killed in an unprovoked attack as he filled up his gas tank a little more than a week ago, but not necessarily as a friend.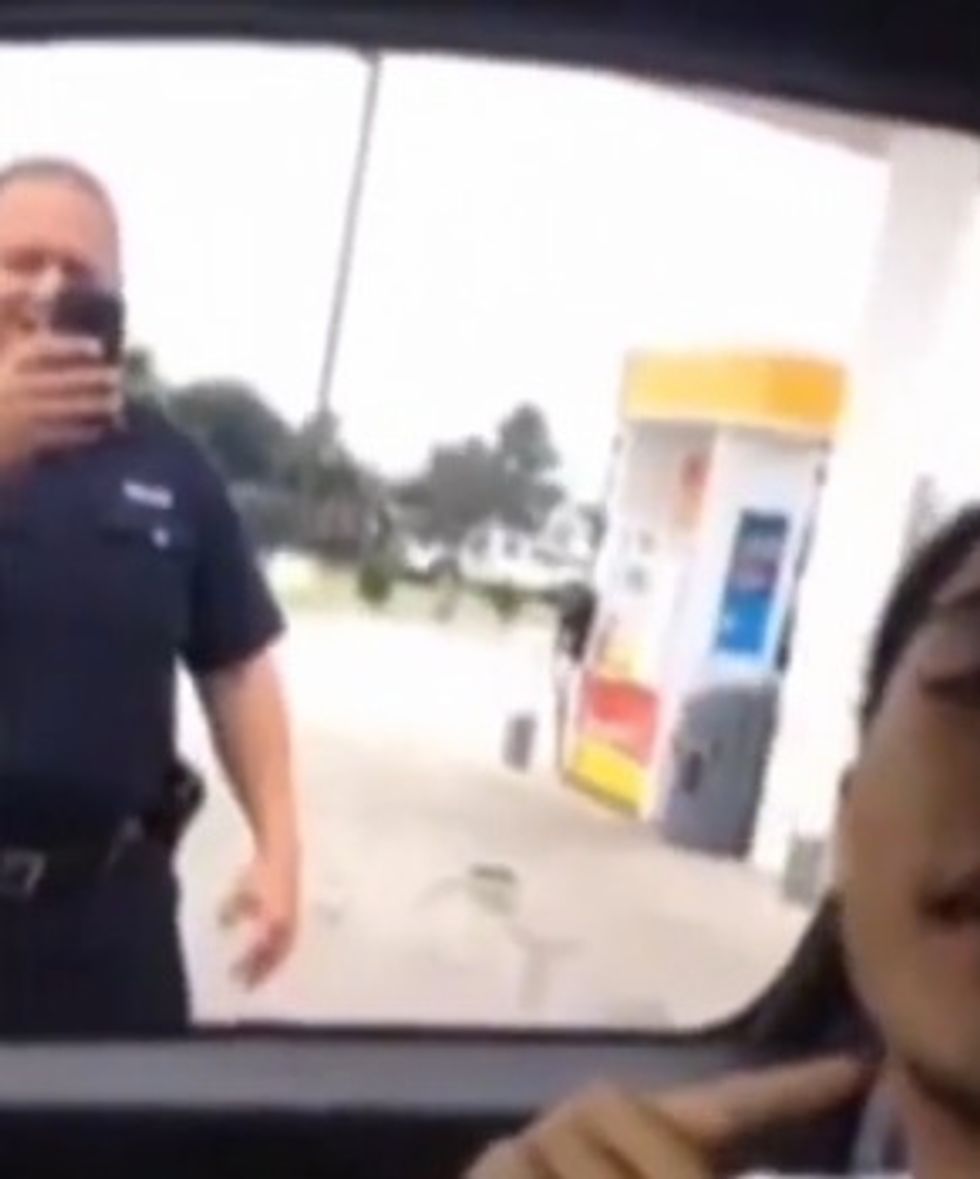 Cellphone video captured Nguyen and Goforth's interaction. (Image source: KHOU-TV)
Sure, their relationship had an amicable air, but Nguyen, 22, was someone the Harris County deputy tried to keep in line, KHOU-TV reported.
"I remember back in the day I used to do a lot of bad things, and he was always the officer on duty," Nguyen told the news station. "Last June, he finally did, after four years, he finally busted me."
Nguyen said "Goforth was different" compared to other law enforcement officers.
"There was just a vibe he threw out. I never disrespected him," he told KHOU.
A cellphone video, KHOU reported, captured Goforth and Nguyen joking around with each other.
"Who do we have here?" Nguyen said. "It's my favorite cop."
"There he is, Kenny Nguyen again," Goforth said in the video.
Goforth arrested Nguyen in June on a criminal mischief charge after he hit a gate in the neighborhood the deputy patrolled.
"When he slapped the cuffs on me, he said, 'You know how long I've been waiting for this?'" Nguyen told the news station. "I just looked at him and said, 'I know, man, I know.'"
Nguyen said he appreciated that Goforth, knowing his past, "still talked to me like a regular person" when "it wasn't about business."
Watch Nguyen's and Goforth's encounter in KHOU's report:
Goforth, a 10-year veteran with the sheriff's office, was shot 15 times and killed "execution-style" at a gas station on August 28. Suspect Shannon Miles was arrested and charged with capital murder, but his attorney says he has a history of mental illness.
In 2012, Miles was found mentally incompetent after being charged following a fight at a homeless shelter where he was staying. He was later declared competent but the charge was dropped.
Jon Evans, Miles' attorney in the Austin case, says Miles' mother told him her son had a lifelong history of mental illness.
Goforth's funeral took place Friday. He left behind his wife, 12-year-old daughter and a 5-year-old son.