Almost one year ago a white police officer said he almost shot a black man when that man attempted to stab him in the head.
Now, the two are posing for pictures.
Officer JD Boyd said in a Facebook photo caption that the two men "were involved in a major altercation" almost a year ago. According to Boyd, whose public Facebook page says he is with the Raleigh Police Department, he nearly shot the unnamed man during their scuffle.
"Today we ran into each other again and I learned that after his time in prison and some help from probation he now has a full time job and has another son on the way that will be here in November," Boyd said in the caption. "I'm glad it ended well for us both that day and I am ecstatic now to learn that he has turned his life around and we can embrace as friends."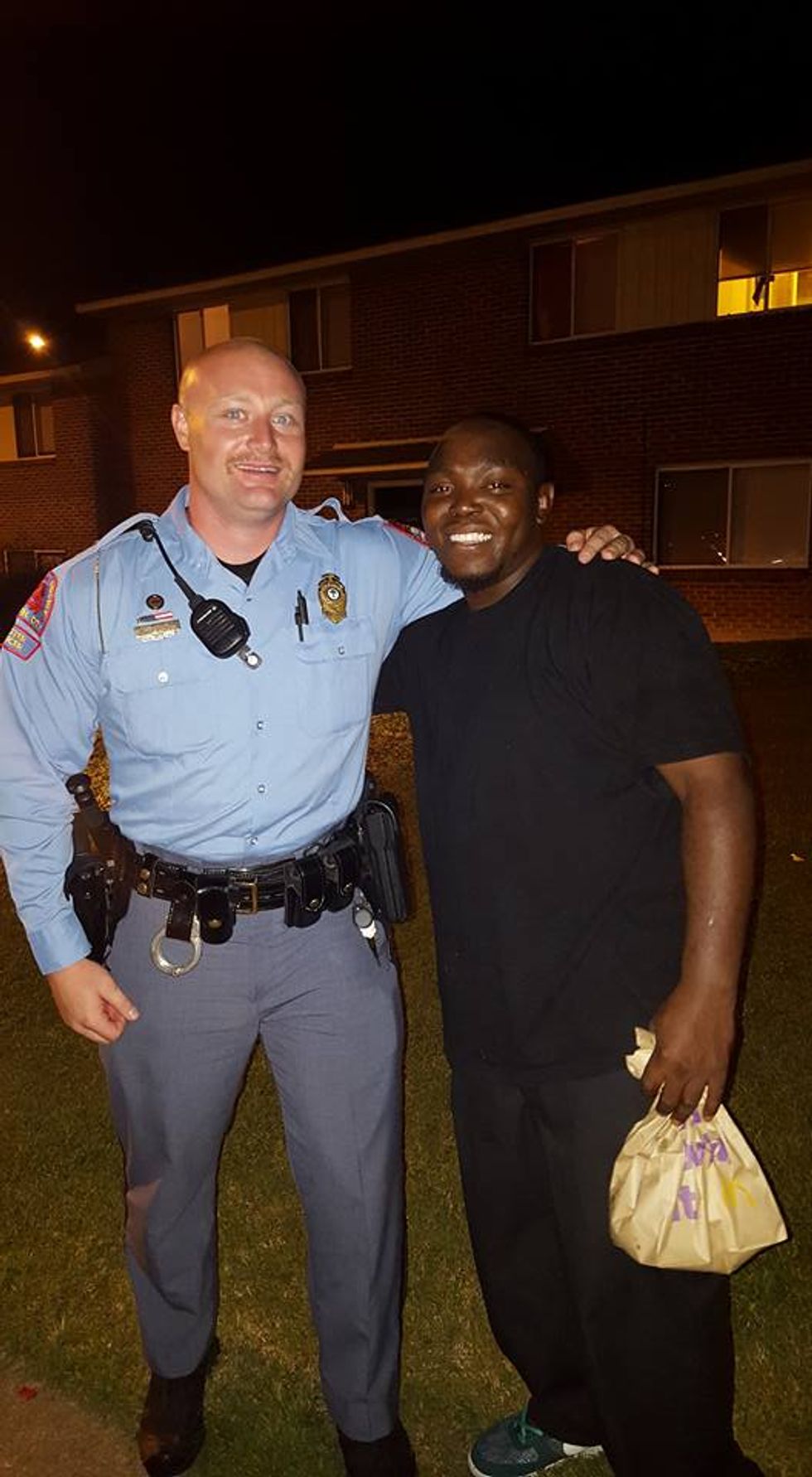 Image via Facebook/JD Boyd
"No one is ever lost forever and as long as you continue to work to be a better version of yourself than you were yesterday things will work out eventually," Boyd wrote.
The photo captures the two men, with their arms around one another, grinning. It had more than 18,000 likes and more than 6,000 shares at time of publication.
Almost a year ago this man and I were involved in a major altercation where he tried to stab me in the head and I nearly...

Posted by JD Boyd on Tuesday, September 8, 2015
The Raleigh News-Observer noted in February that Boyd's social media presence is well-known in the community. He's posted photos of himself holding a ticket to warn drivers not to speed. He's used analogies to describe hazardous weather conditions on his Facebook page. And in February, he organized a community snowball fight with the neighborhood children.
According to the News-Observer, he began to use his Facebook page after a series of burglaries in October 2014 which helped tp catch the culprit.