Like other Facebook users, they chat online with friends and describe the meals they're about to eat.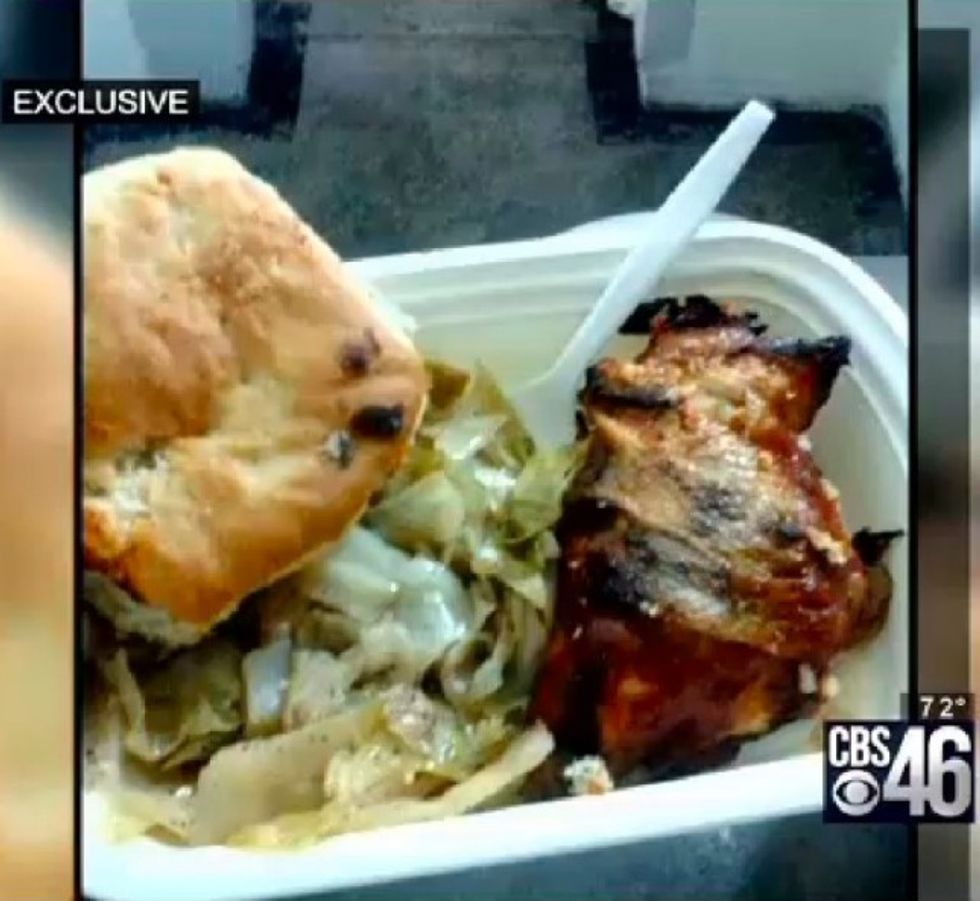 Image source: WGCL-TV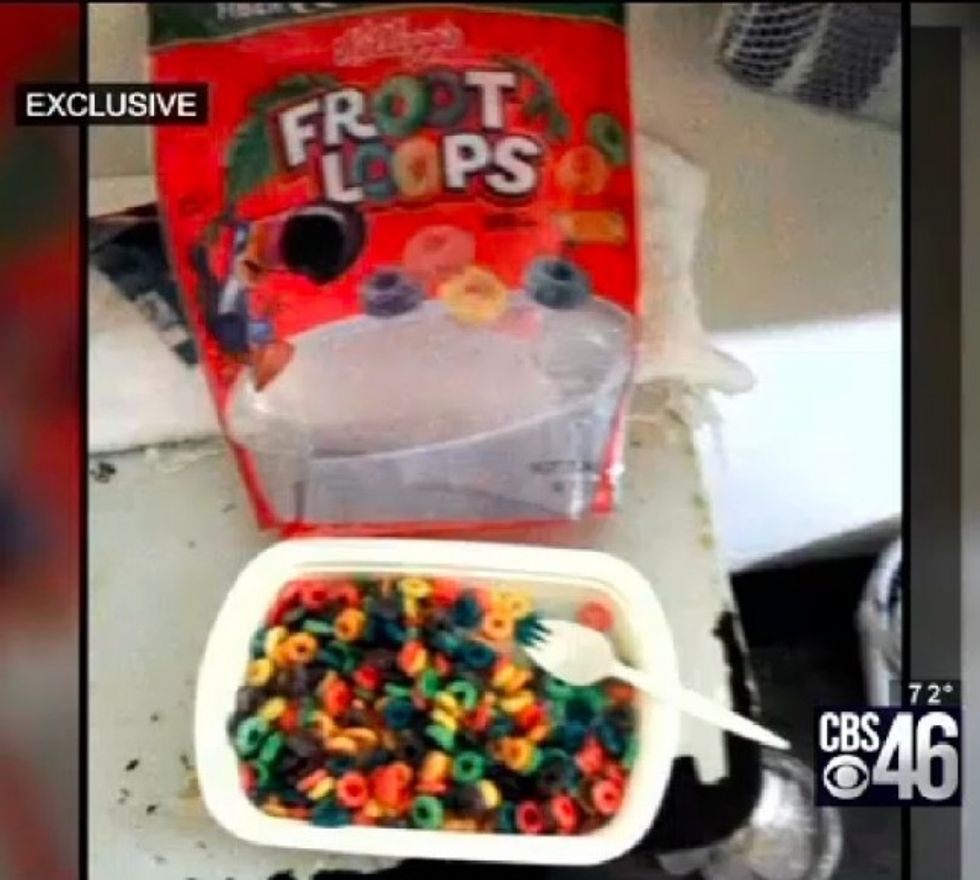 Image source: WGCL-TV
But for violent felons doing time in Georgia high-security prisons, their access to Facebook often becomes problematic — even dangerous.
Take for example Shawn Mosley — a.k.a. "Juice," who's serving a 15 years for aggravated assault and possession of drugs with intent to distribute.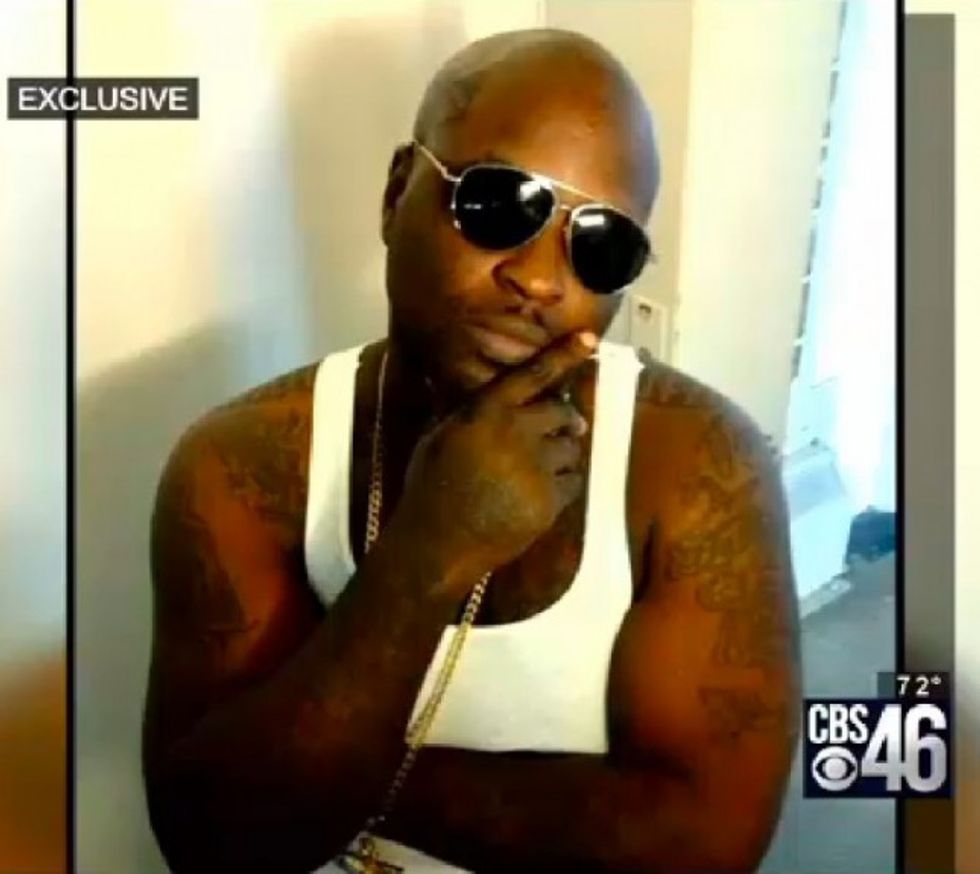 Shawn Mosley (Image source: WGCL-TV)
He posts photos of his tattoos, cash and even drugs he's using and selling, all right in front of his 3,500 friends, WGCL-TV reported, which called it an "almost unbelievable story about dangerous criminals."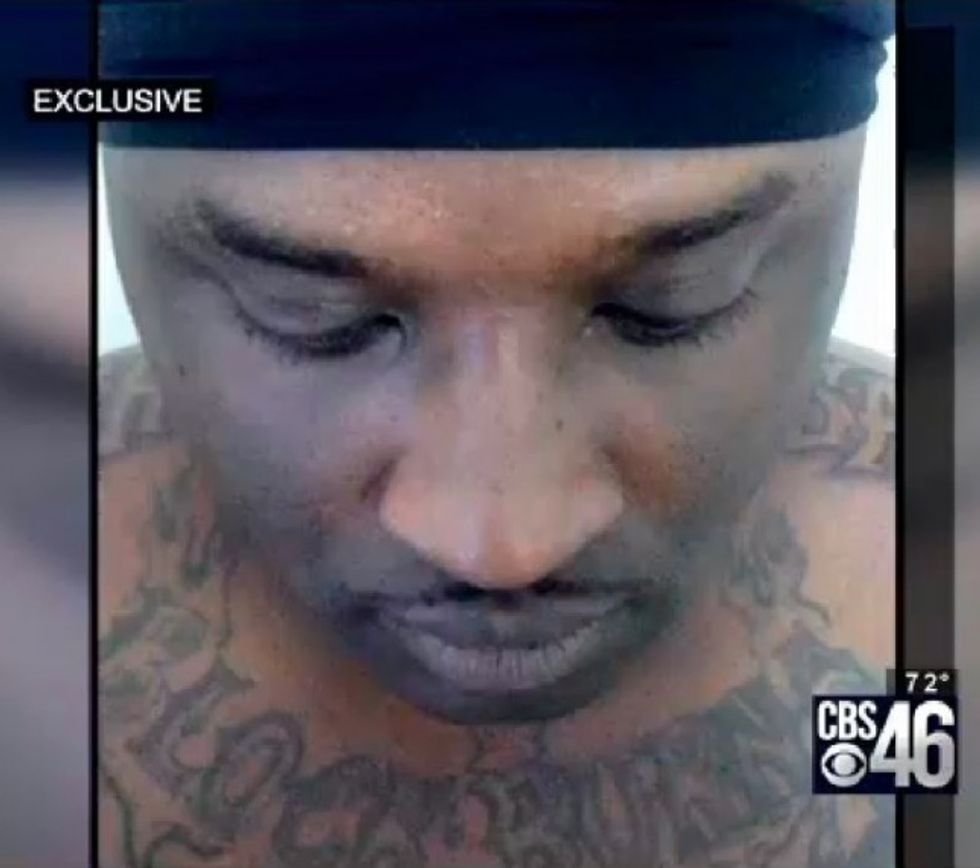 Image source: WGCL-TV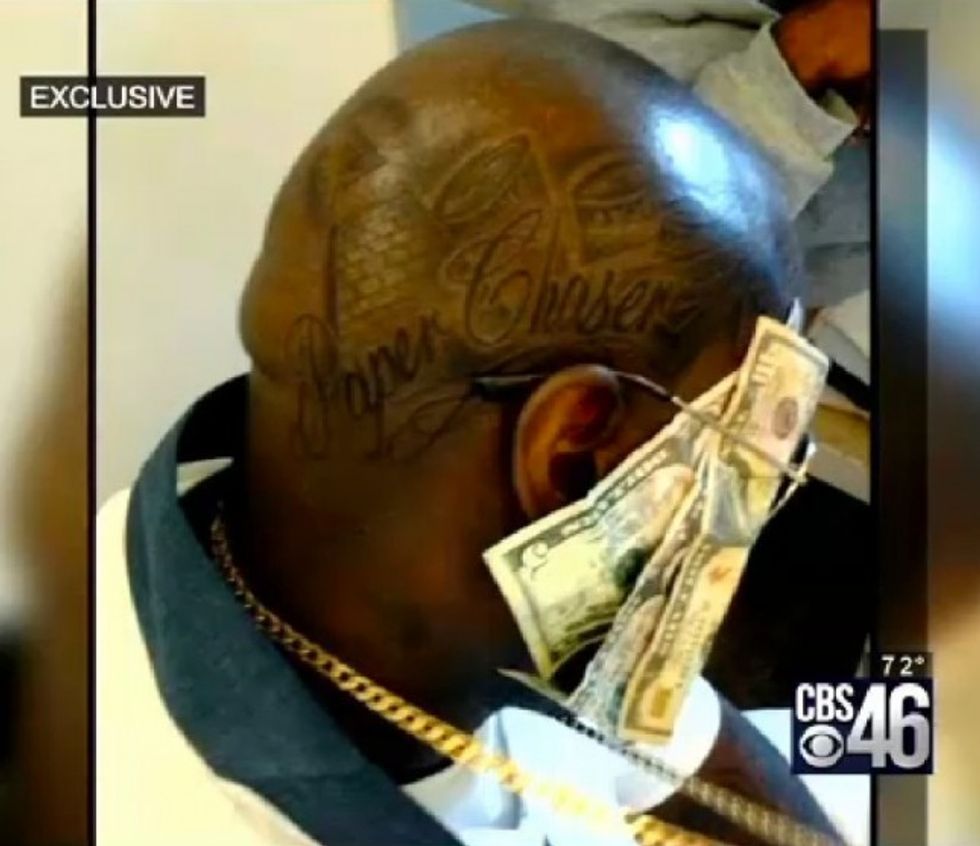 Image source: WGCL-TV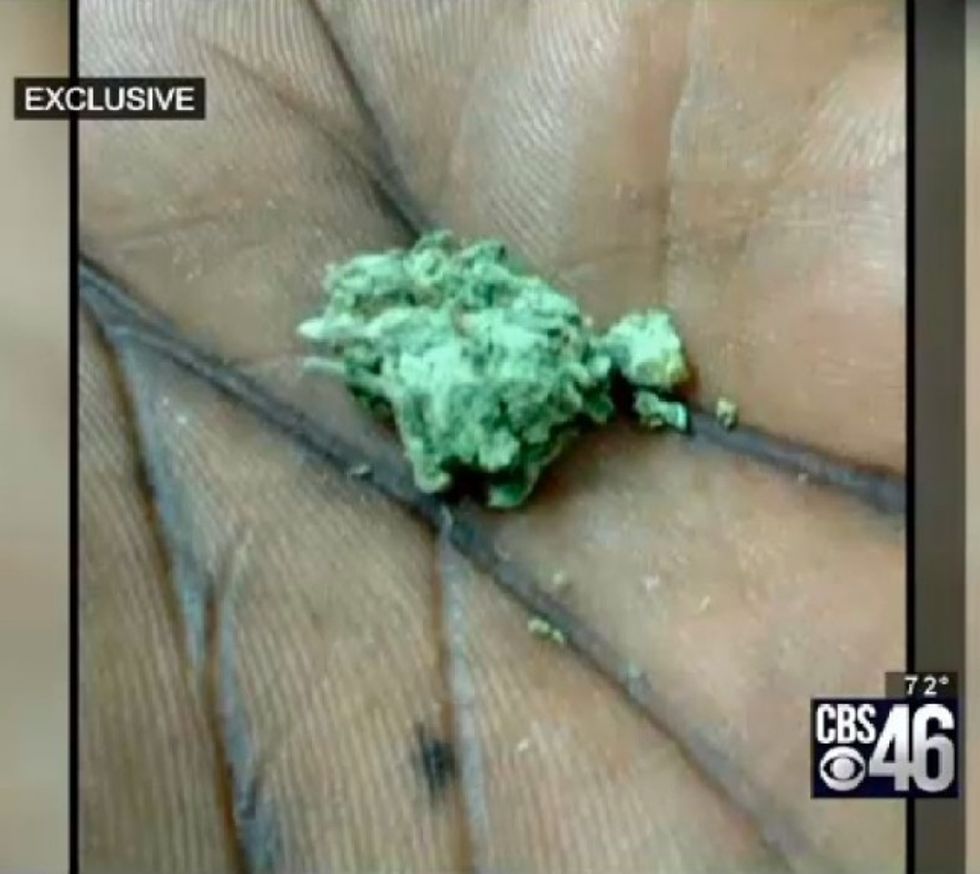 Image source: WGCL-TV
"It's unbelievable," Cobb County District Attorney Vic Reynolds noted to WGCL. "My initial reaction is, 'How in the world does he have a Facebook page when he's a convicted felon inside of a state prison system?'"
Mosley, who the station said has been an avid Facebook poster since 2010, has been brazen.
"This isn't something that somebody is hiding," Reynolds told WGCL. "He's bragging about it."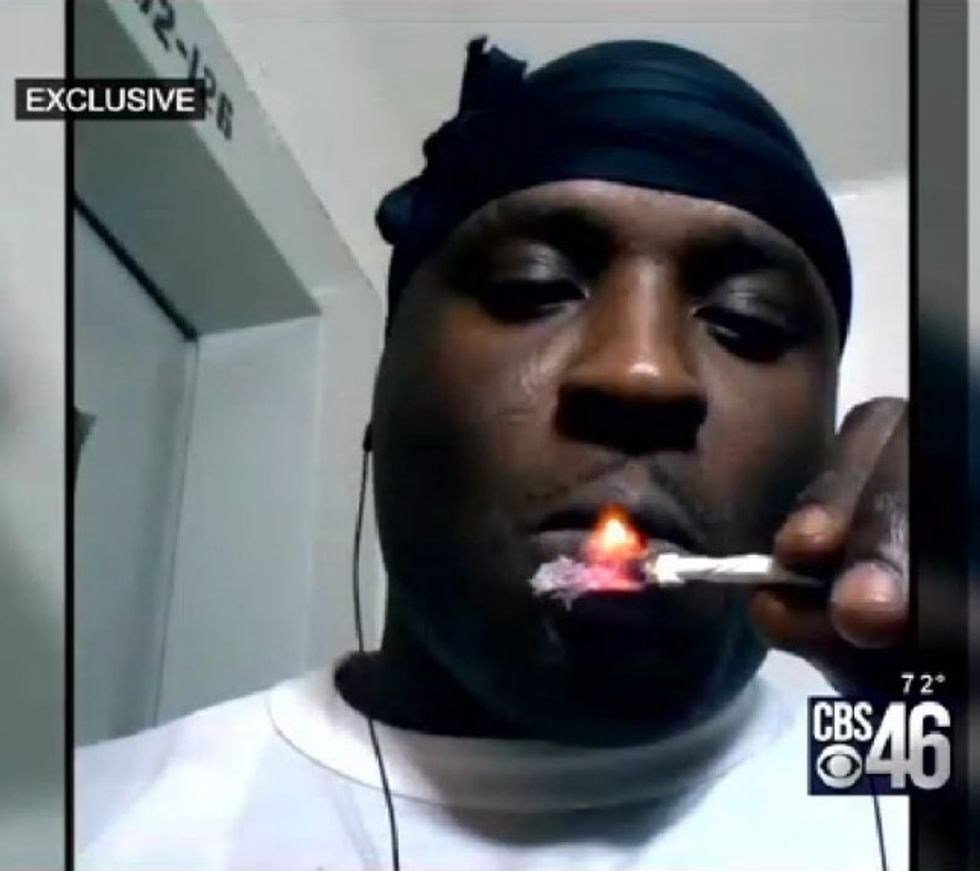 Image source: WGCL-TV
Mosley has even posted updates during prison emergencies, the station said.
"Why y'all on lock down again?" his mom penned to him once. When Mosley replied that an inmate was stabbed, his mother offered this reply: "Dang!!!"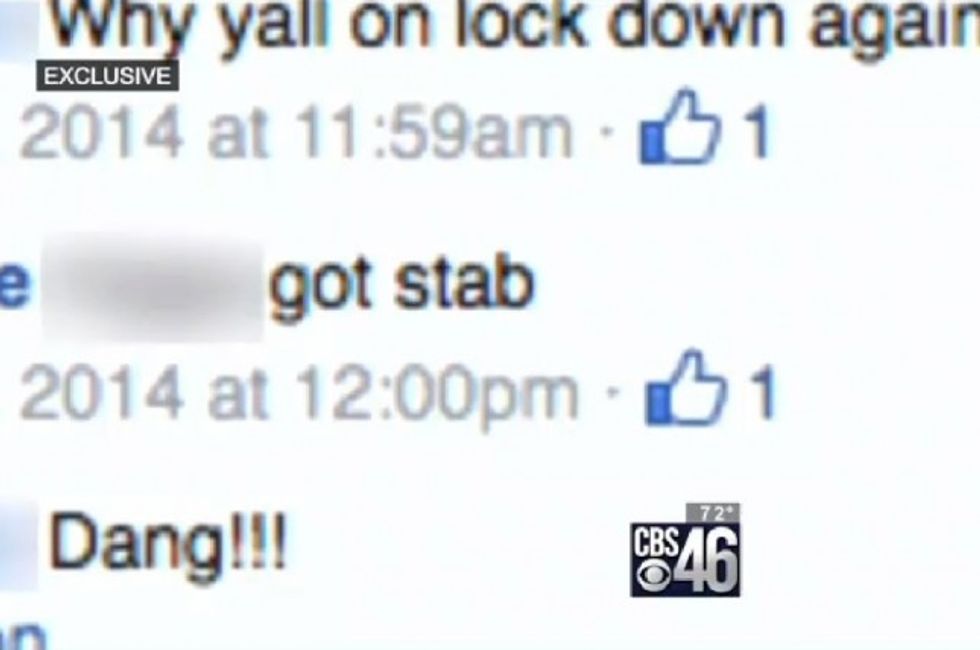 Image source: WGCL-TV
"It's mind-boggling," Reynolds added to WGCL. "I mean, I would think that the people who run that state prison system would want to be aware of this and would do something about it."
Mosley's page under his alias "Eskabar Juice" didn't appear to be active Wednesday.
Ricky Myrick, the state's top investigator in the Department of Corrections, pointed his finger at Facebook.
"Facebook is not extremely cooperative with us on pulling down the pages," Myrick told WGCL. "Basically, the way they look at the violations of their conduct policy, being an inmate does not fit the bill."
Myrick also acknowledged the serious issues prisoners' access to Facebook creates.
"[It] allows them to intimidate witnesses, threaten and harass their victims that they currently were dealing with," he told the station. "It allows them to coordinate their efforts to defeat out security measures."
Inmate Travis Morgan last month hopped online, accessed the state's Department of Corrections website, found photos of a convicted sex offender and posted them to his Facebook pages, WGCL said.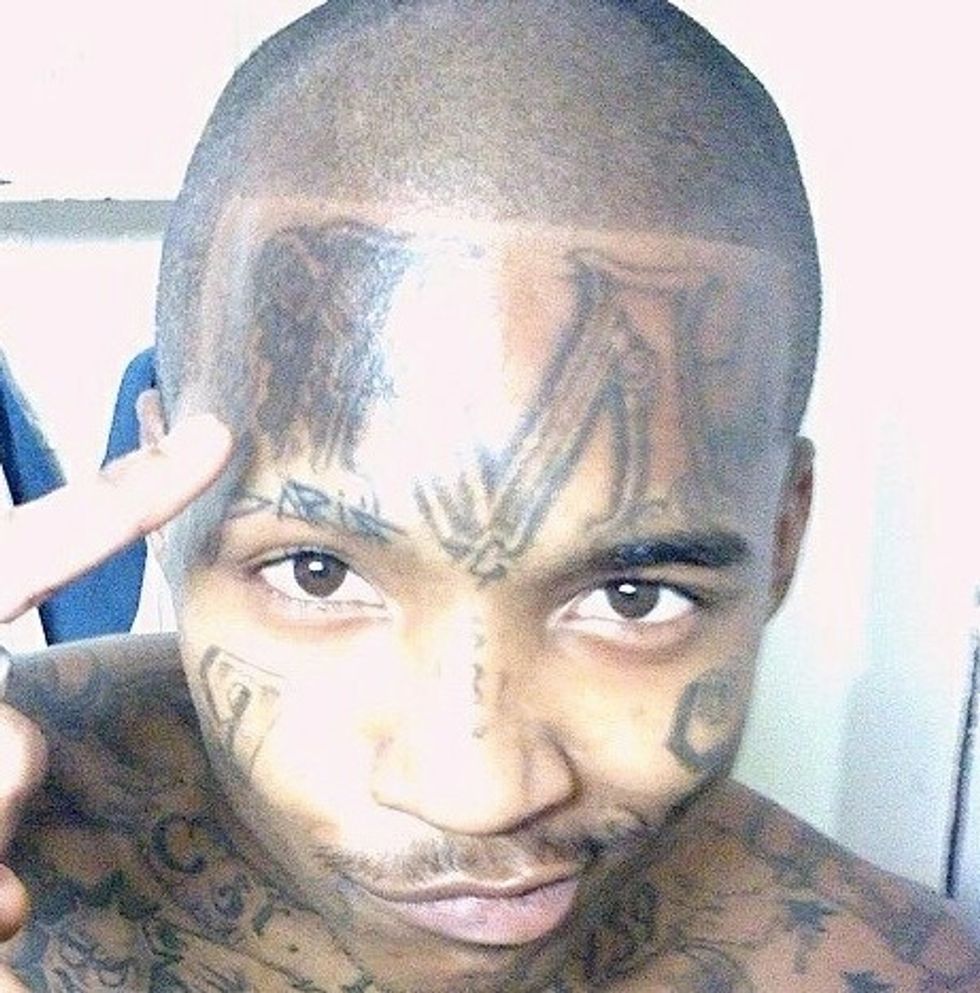 Travis Morgan (Image source: Facebook)
Morgan described Kevin Lattrell Holloway as an "aggravated child molester [who] goes by the name of Bankhead...and is now located at Calhoun State Prison."
"The call has been made," Morgan announced. "So remember his face!"
Myrick said Facebook access allows inmates to "put hits on individuals that are rival gang members and so forth."
So how do Georgia's inmates get Internet access? Cellphones, WGCL said, adding that these devices seem to freely flow right in.
Prison officials didn't know about the seriousness of these issues until the station told them about it, WCGL said.
But after WGCL spoke to prison officials, Morgan — who posted the threat directed toward a transferred inmate — now faces charges of criminal solicitation to commit murder. And officials, after arriving at his cell, located a cellphone he said was his, along with a homemade weapon.
However, it appears Morgan's Facebook page is still active.
This story has been updated.
—
Follow Dave Urbanski (@DaveVUrbanski) on Twitter