Glenn Beck on Friday reflected on the path America has taken since 9/11, saying most people in 2001 would not believe what the world looks like 14 years later.
Beck said you would've called him a "madman" if he told you: "The Muslim Brotherhood will have infiltrated our government at the highest levels and we will ... have our Congress debate on whether or not they should stand with the clerics in Iran over the nation of Israel."
You also probably wouldn't have believed, Beck said, that we would still be at war, "but we would be so lost as a nation, we would be so divided and we wouldn't even know what our soldiers were fighting anymore."
Nor would you believe "that our government would view us -- the American people -- as the danger and they would be spying on us and listening to us, that they would have a security force beyond our understanding and recognition."
But Beck said there have also been positive changes.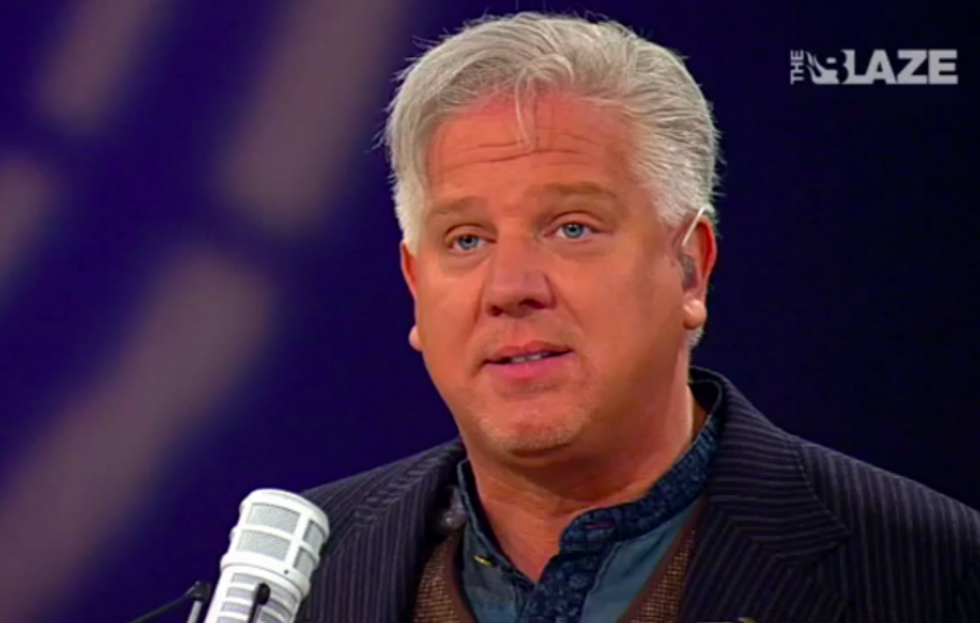 Glenn Beck speaks on his radio program September 2, 2015. (Photo: TheBlaze TV)
"If I would have told you on September 11th, 2001 that 15 years from now you will believe in almost none of the things that you believe in today, that your country will be so different that you will question every bit of our own history, you would have said that I was a madman," Beck remarked. "But may I suggest that's the best thing that has happened to us."
"Some of us have looked and looked at what we've done and who we are ... and who we've said we were, who we thought we were, and who our government really was," Beck said. "That's the important part of growing up. And may I suggest that we've been angry long enough, and that anger has blinded us to what we really should be doing."
"What we really should be doing is identifying the problems that we have, the sicknesses that we have, and then identifying the actual enemies of man's freedom -- not of our country, but of man's freedom," Beck continued. "Identify the real enemies, the ones who are still today enslaving [women in the name of Allah] all around the world. They live in fear. They are property."
Beck said Americans need to "resurrect the arguments that Abraham Lincoln fought and died for, the arguments that we washed this country clean with our own blood 150 years ago."
"But we won't talk about the actual slavery that's happening today. We'll excuse it. We'll stand with it!" Beck said. "And this is either going to destroy us, or we're going to do what all Americans have always done: get the hell back up on your feet and dust yourself off. ... Know who you are and what king you serve. And serve him with all of your heart and might and soul."
[mlbvideo content_id=471042383]
The full episode of The Glenn Beck Program, along with many other live-streaming shows and thousands of hours of on-demand content, is available on just about any digital device. Click here to watch every Glenn Beck episode from the past 30 days for just $1!