Donald Trump reacted to the news that Rick Perry had become the first Republican candidate to leave the 2016 race for the White House, praising the Texan as a "terrific guy."
.@GovernorPerry is a terrific guy and I wish him well- I know he will have a great future!

— Donald J. Trump (@realDonaldTrump) September 11, 2015
The comment came as a surprise to many as Trump had been relentless in trashing the three-term governor while the two were primary opponents.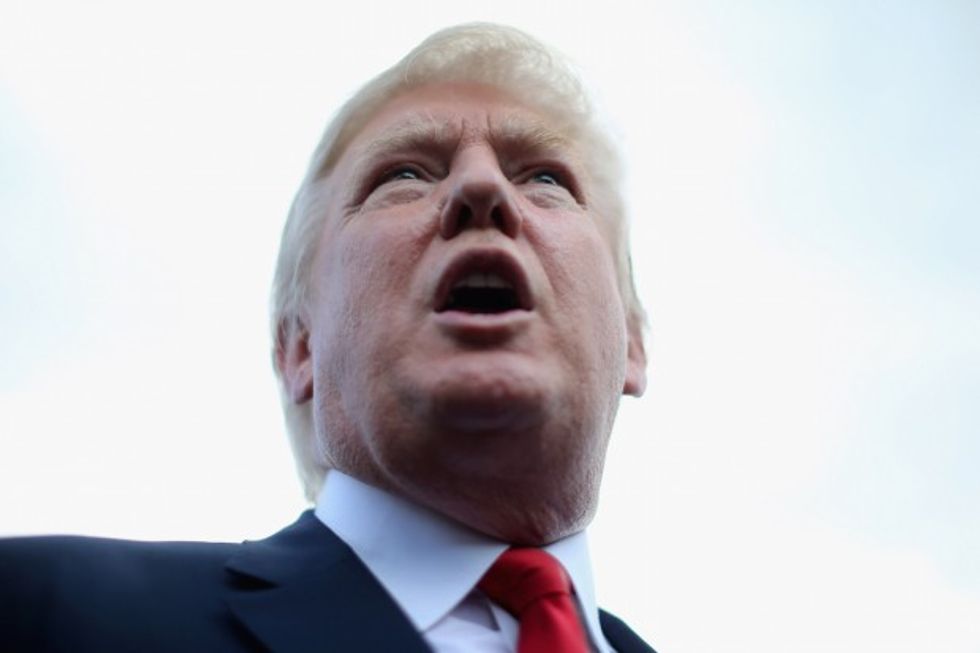 Chip Somodevilla/Getty Images
Perry also seemingly took a few jabs at Trump during his speech announcing the suspension of his campaign.
"Let me issue a couple warnings. First, the answer to a president nominated for soaring rhetoric and no record is not to nominate a candidate whose rhetoric speaks louder than his record," Perry said Friday. "It is not to replicate the Democrat model of selecting a president, falling for the cult of personality over durable life qualities."
"For me, the message has always been greater than the man. The conservative movement has always been about principles, not personalities. Our nominee should embody those principles. He – or she – must make the case for the cause of conservatism more than the cause of their own celebrity," the former Texas governor added.
As a result of the bitter feud, Trump's praise of Perry following his exit did not sit well with Louisiana Gov. Bobby Jindal, who remains in the race.
Jindal, who has launched several attacks on Trump lately, tweeted that the billionaire's remark had him "sounding like a typical politician."
.@realDonaldTrump Attacked him one day. Praised him today. Sounding like a typical politician. Rick is a better man than you'll ever be.

— Gov. Bobby Jindal (@BobbyJindal) September 11, 2015
—
Follow the author of this story on Twitter and Facebook: