After her surprise confrontation with Sen. Ted Cruz in Iowa last month, openly gay actress Ellen Page sat down with the Daily Beast and delved deeper into her issues with him and former Arkansas Gov. Mike Huckabee, as well as her takes on Republicans and religion.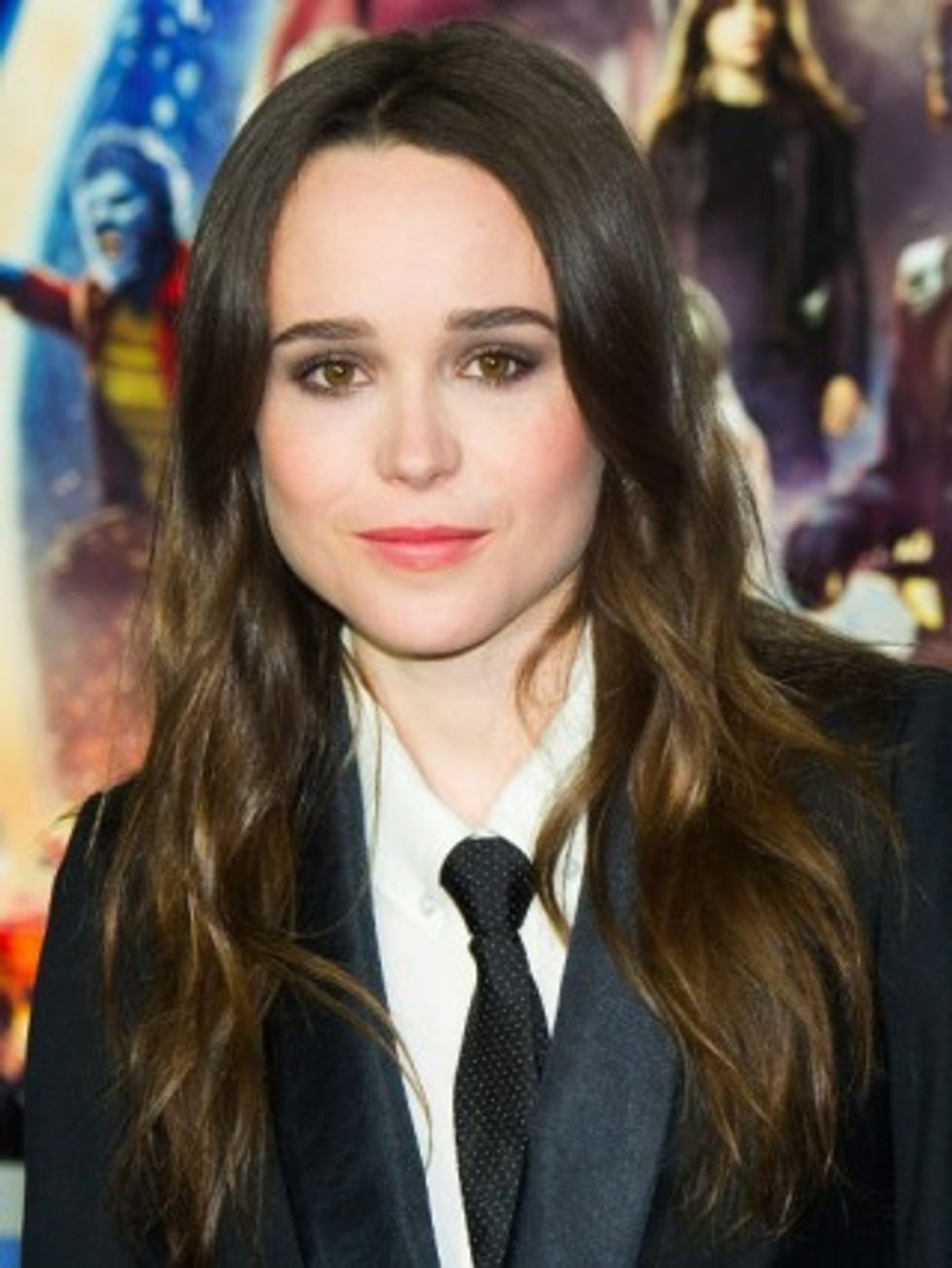 Ellen Page attends the "X-Men: Days of Future Past" world premiere in May 2014 in New York. (Image source: Charles Sykes/Invision/AP)
In the interview published Saturday, Page — who's known for role in the pro-adoption movie "Juno" — said she wanted to talk to the GOP presidential candidate "out of genuine curiosity."
"I've seen multiple videos and read multiple quotes of Ted Cruz discussing gay issues, as well as Mike Huckabee, and it goes exactly as you'd expect," Page told the Daily Beast. "They don't answer the question. They say you're cutting them off when you try to ask the same question again because they're not answering it, because the reality is that they might be homophobic people. To me, it seems like they're homophobic people."
More from Page:
"It can seem comical to people, and people can say, 'Well, Ted Cruz and Mike Huckabee, they're obviously not going to be president,' but no, these people have influence, and there are specific areas and communities where they're popular. The thing that makes me sad and angry in these situations is, look, anything can be said to me and it's going to go in one ear and out the other. I'm a very fortunate person—just as a human in general I'm privileged, and as a gay person I'm privileged. But I think of the most vulnerable. I think of kids that are gay growing up in that environment and the level of toxicity and shame, and it's so destructive. It causes a lot of pain. And the ripple effects of intolerance are catastrophic for everybody. Those are the points where it's like, 'This is not funny. Stop devaluing our love.'"
Page went on to say that "religious liberty arguments have been used to discriminate with regards to gender and race" as with sexual orientation now. "It's not new," she added to the Daily Beast. "That being said, has religion been used for propelling beautiful movements? Of course. But this is not new, and it's destructive, and it's sad."
Page also said opposition to gay couples adopting children "really boggles my mind."
"If you're a gay couple, the amount of energy and things you need to do just to be able to adopt kids, you clearly want to be a parent!" she said. "You're clearly someone who's thought it out and really wants to be a parent. And now we're seeing statistics where, particularly if it's two women raising children, let's just say it's working out quite well."
Here's a look at Page confronting Cruz:
(H/T: The Huffington Post)
—
Follow Dave Urbanski (@DaveVUrbanski) on Twitter