Glenn Beck on Monday said he felt "so comfortable and confident" telling "Defying ISIS" author Johnnie Moore that his audience would raise $10 million to save Christians fleeing religious persecution because of how passionate the people he's met are about the subject.
Beck said Moore sent him "one of the most heartfelt letters" he's ever received after meeting with pastors and priests in the Middle East, where Moore is helping vet the families who are being saved and relocated through the Nazarene Fund.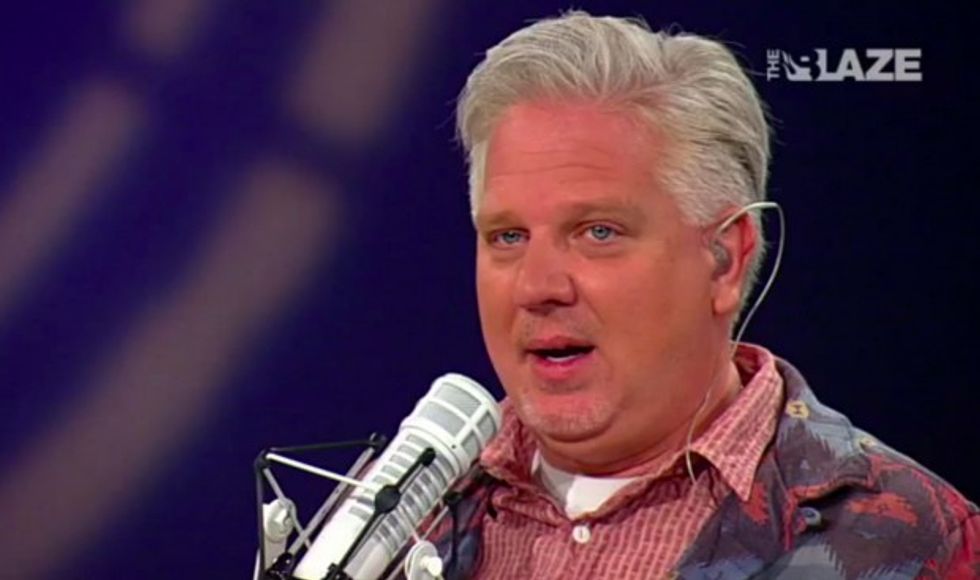 Glenn Beck speaks on his radio program Sept. 14, 2015. (Photo: TheBlaze TV)
"[Moore] wrote to me and he said, 'Glenn, please, please tell me that the audience is going to come through and that America is going to wake up.' And I wrote him back right away and I said, 'Of course. It's happening, Johnnie. I'm at two churches today and that's all they're talking about. They are waking up. It is happening.' And I said, 'What's happening with you?'"
Moore wrote back that he had just left a meeting with pastors who risked their lives getting there, but they didn't want anything for themselves.
"They just brought us a list of people and said, 'This family is about to die. This family will not sit down and shut up. This family is being hunted, and they're being hidden over here,'" Moore related. "We spent a lot of time just crying and praying for those families that are currently in hiding. ... As they left, tearfully I hugged each one of them and I promised them, 'The Americans are coming. The Americans are coming. We will help.'"
Beck said "miracles are beginning to happen" and urged his audience to donate to the Nazarene Fund so they can meet their goal of saving 400 families by Christmas.
[mlbvideo content_id=478767183]
The full episode of The Glenn Beck Program, along with many other live-streaming shows and thousands of hours of on-demand content, is available on just about any digital device. Click here to watch every Glenn Beck episode from the past 30 days for just $1!