A renowned economics professor is attempting to dispel claims that capitalism is greedy and immoral in a newly released Prager University video, arguing that it is the government — and not the private sector — that creates and facilitates unpalatable fiscal situations.
Dr. Walter Williams, an economist at George Mason University in Fairfax, Virginia, said in the five-minute clip that he believes that government creates a "zero-sum game" when it comes to economic affairs.
"Ironically it's the government, not the free market, that creates zero-sum games in our economy," Williams said. "If you use the government to get a food stamp, a farm subsidy or a business bailout you will benefit — but at the expense of your fellow citizens."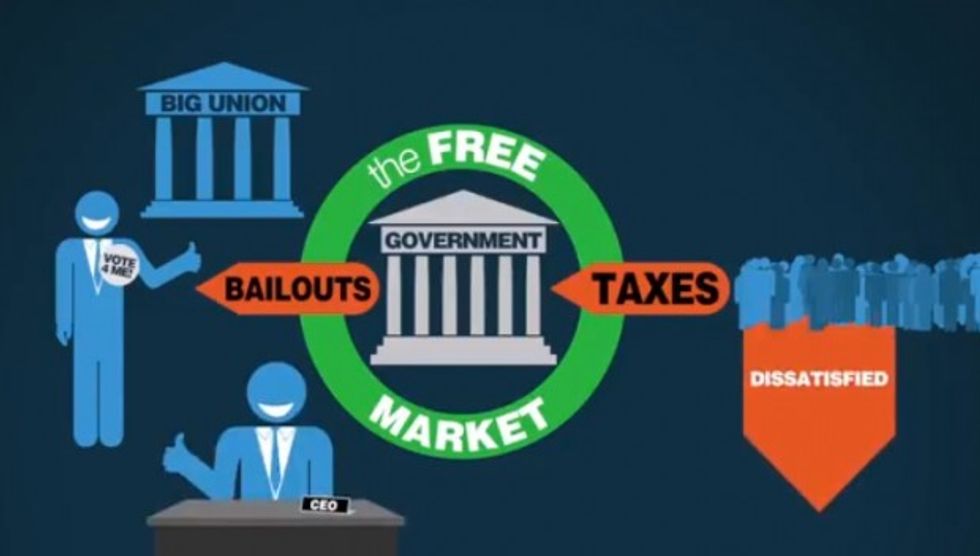 Prager University
The economist said that the free market calls for voluntary actions between individuals that do not involve coercion, saying that capitalism is morally and economically superior when compared to any other form of economic organization.
"Isn't it more moral to require that people serve their fellow man in order to have a claim on what he produces, rather than not serve others and still have a claim?" Williams asked. "In a free market, if I want something from you, I have to do something for you."
Watch Williams explain why he believes capitalism is both moral — and superior — below: