The emails Hillary Clinton has returned to the State Department during her tenure as secretary of state include a nearly five-month gap, a conservative public interest law firm has found.
According to documents obtained by Judicial Watch through a Freedom of Information Act lawsuit, State Department official Eric F. Stein reported the time periods with no emails as "gaps" in an evaluation of the emails to Margaret Grafeld, deputy assistant secretary of global information systems at the State Department.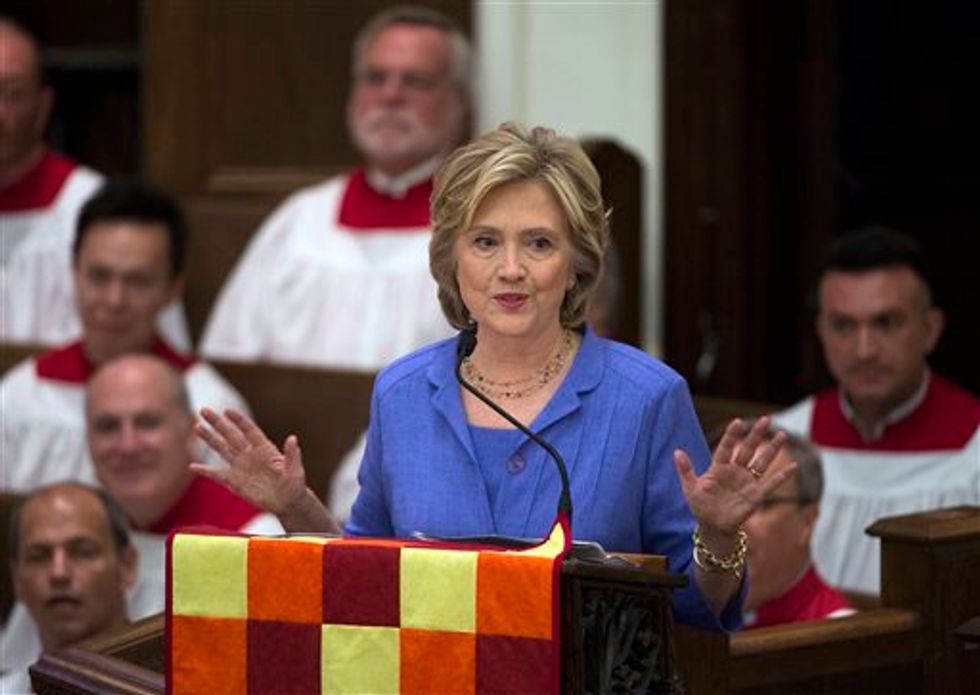 AP Photo/Molly Riley
Those gaps included no received messages between Jan. 21, 2009, and March 17, 2009. There are also gaps of no sent messages from Clinton between Jan. 21, 2009, and April 12, 2009, and between Dec. 30, 2012, and Feb. 1, 2013.
Clinton served as secretary of state from Jan. 21, 2009, through Feb. 1, 2013.
The Washington Times reported that, while Clinton has said she used an old account from her time as U.S. senator from New York during the beginning of her term in the State Department, the gaps between emails raise questions. 
According to Judicial Watch, the documents obtained showed a "key State Department official did not want a written record of issues about the Clinton emails." The nonpartisan organization also said the documents "raise new questions about the accuracy of representations made to Judicial Watch, the courts, Congress, and the public by the Obama administration and Clinton."
In their press release, Judicial Watch alleged that the documents raised more questions about whether or not the Democratic presidential candidate told the truth when she submitted a sworn declaration to court under penalty of perjury.
"Judicial Watch's discovery of the Clinton email 'gap' may take a place in history next to the discovery of the Nixon tapes," Judicial Watch President Tom Fitton said in the press release. "The Obama administration and Hillary Clinton have taken their cover-up of the email scandal too far. I suspect that federal courts will want more information, under oath, about the issues raised in these incredible documents."