© 2023 Blaze Media LLC. All rights reserved.
Stunning Video Puts You in the Driver's Seat as a Resident Escapes From California Wildfire in Apocalyptic-Looking Scene
"Captures the magnitude of this thing."
With about 400 homes and hundreds of other structures destroyed in the wildfires that raged through Northern California, leaving at least one person dead, thousands of residents fled ahead of the blaze over the weekend.
One person though left a little too late to beat the fire and ended up having to escape through it. The scene he captured Saturday is downright apocalyptic.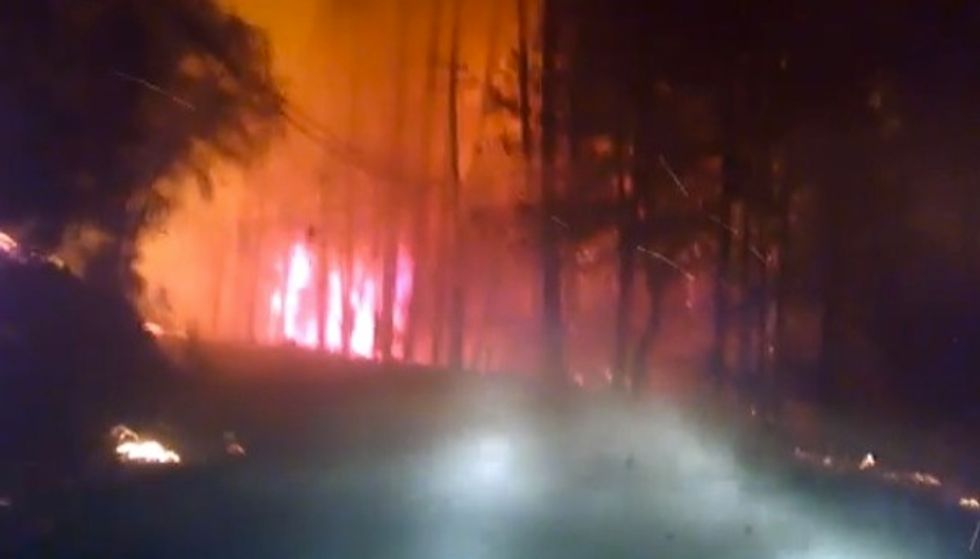 Image source: YouTube
The person who posted the video from Anderson Springs, California, going by the username mulletFive on YouTube wrote about his situation:
Evacuate early, even if nobody tells you to. As I said in other replies, we got no phone call, there were no sirens, no ash falling, no smoke, no air support. As far as we knew the fire was still far away. But it turns out it was very close to our home, there was simply not enough firefighters to tend to our area. The lesson: evacuate EARLY! It is hard to do when you live in a rural area and wildfires are just a part of life, you get used to seeing smoke way up in the sky occasionally. I don't think we will make this mistake again!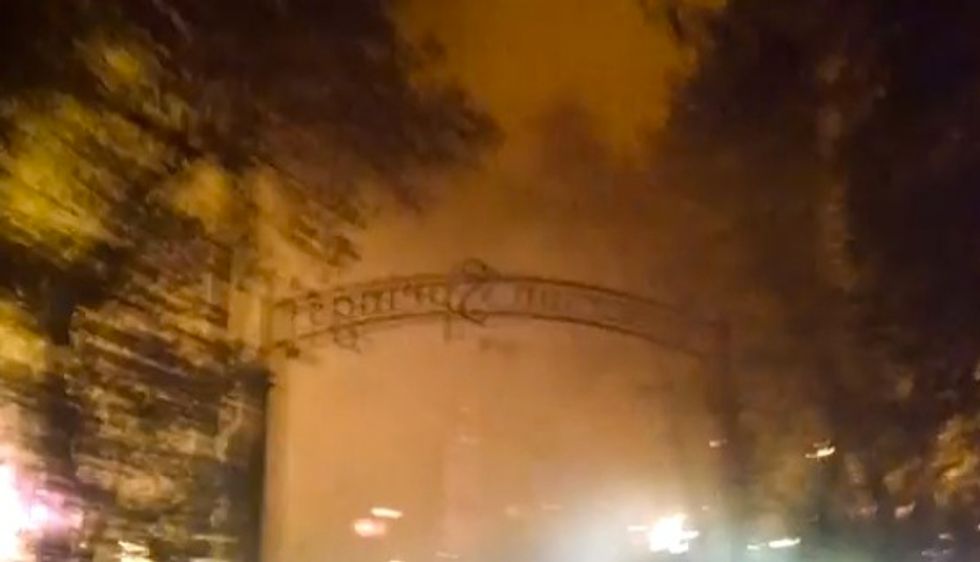 Image source: YouTube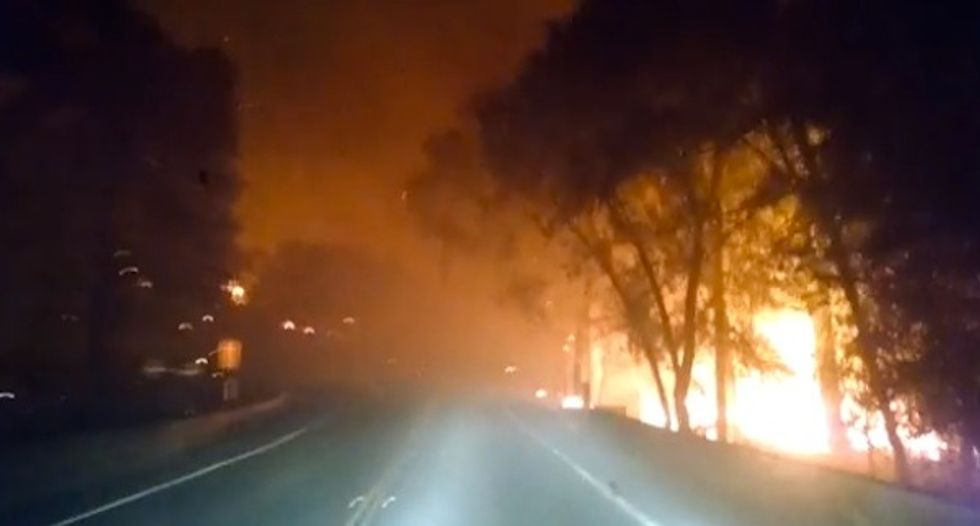 Image source: YouTube
In another comment, he said that driving in the fire was "very scary" and so hot that he burned himself on his driver's side window.
Watch the video (Content warning: strong language):
"Captures the magnitude of this thing better than any I've seen. Unreal," one commenter on the video wrote.
California Gov. Jerry Brown declared a state of emergency in Lake and Napa Counties due to the fire.
Watch this local news report for more on the situation in the state:
(H/T: Reddit)
—
The Associated Press contributed to this report.
Want to leave a tip?
We answer to you. Help keep our content free of advertisers and big tech censorship by leaving a tip today.
more stories
Sign up for the Blaze newsletter
By signing up, you agree to our
Privacy Policy
and
Terms of Use
, and agree to receive content that may sometimes include advertisements. You may opt out at any time.