HARRIMAN, Tenn. (TheBlaze/AP) -- A former actress on the "Star Trek: Voyager" television series has been arrested in eastern Tennessee and is accused of exposing herself to children.
Multiple media outlets report that 41-year-old Jennifer Ann Lien, who played "Kes" on the TV show, is charged with two misdemeanor counts of indecent exposure involving children under age 13, according to an arrest report.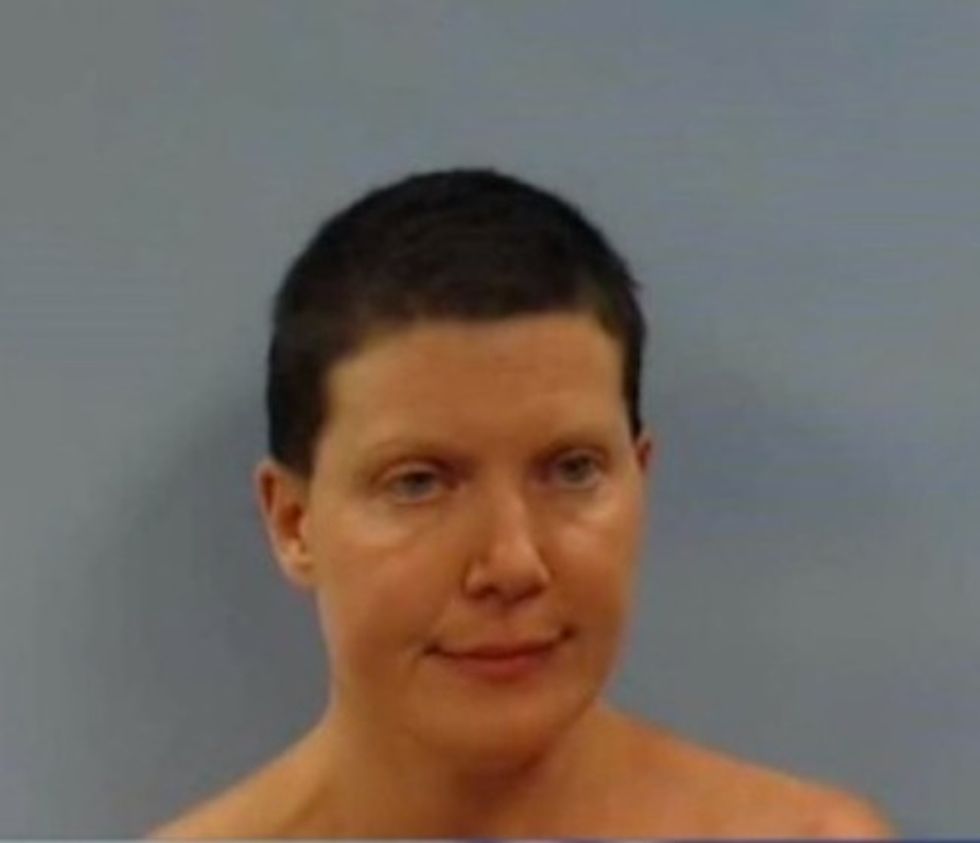 Jennifer Ann Lien, who was an actress on the TV show Star Trek, was arrested on charges of indecent exposure earlier this month. (Image source:Roane County Sheriff's Office via WATE-TV)
WATE-TV reported more details on the situation:
Neighbor Carey Smith says Lien recently walked by her home and commented on how the children were being cared for while two were crying.

That's when things got even stranger.

"All of a sudden, here come the shirt up. She started flashing and, 'Woo hoo,' and I said, 'And what respect is that for kids?' There was none. And then she turned around and dropped her pants," said Smith.
Roane County Sheriff's Office deputies served the warrants Sept. 3 at Lien's Harriman home, where they say she was naked under a blanket on her couch. Deputies say Lien refused their requests to get dressed. WATE reported that she also refused to walk to the deputy's car and forced them to carry her.
Watch WATE's report:
Harriman Police Chief Randy Heidle says Lien also faces multiple charges, including aggravated assault, stemming from an April incident in which he says Lien rammed a police cruiser with her vehicle. It is unclear if she has an attorney.