Reports earlier this year accused the Red Cross of inadequate response in some disaster situations and of misspending hundreds of millions of donated dollars, prompting a federal investigation and proposed legislation for oversight.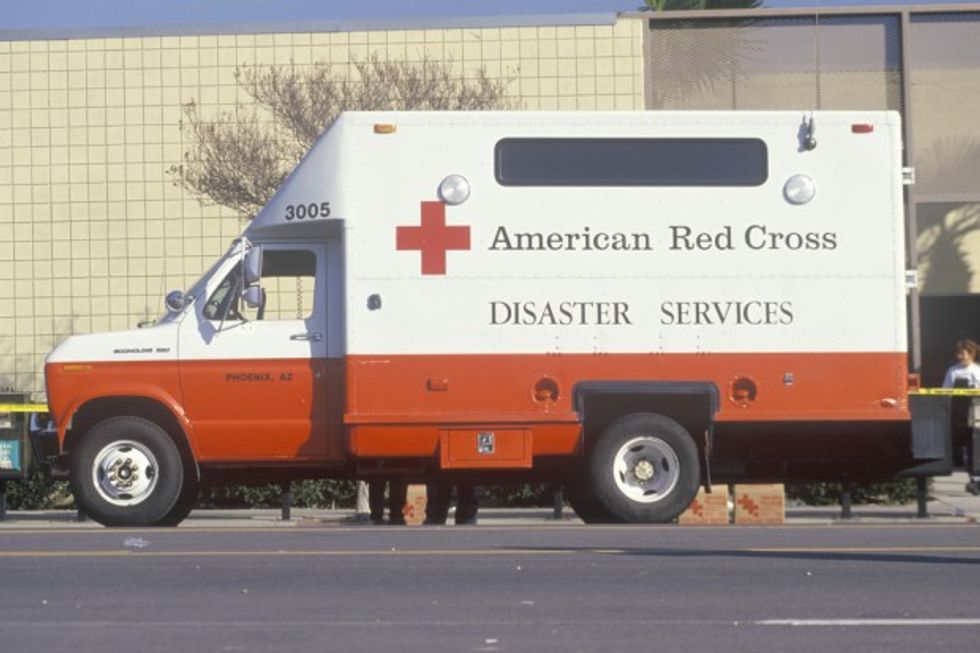 Photo credit: Joseph Sohm / Shutterstock.com
In June, NPR and ProPublica reported finding that the charity and aid organization had diverted funds intended to help the victims of storms like Hurricane Sandy to public relations efforts instead, among other issues in this response. NPR and ProPublica also revealed several issues with how funds were spent after the earthquake in Haiti a few years ago, reporting that the Red Cross "so far declined to explain how the almost $500 million was spent, what programs it ran and what its expenses were."
This week, the Government Accountability Office released its report on the Red Cross, saying its study was conducted because "questions have been raised over its ability to respond effectively to large disasters."
Despite various forms of oversight, the GAO's report said that there is no regular, independent evaluation of the "impact or effectiveness of the Red Cross's disaster services." Acknowledging that it's not a federal agency, the GAO said that that as an "instrumentality of the United States" the "federal government has a clear stake in ensuring that proper oversight of the Red Cross takes place."
"Congress should consider establishing a federal mechanism for regular, external evaluations of the Red Cross's performance in domestic disasters. In its comments, the Red Cross neither agreed nor disagreed with GAO's matter for congressional consideration, but noted it is open to participating in additional evaluation activities convened by FEMA or other government partners," the report stated.
Rep. Bennie Thompson (D-Miss.) introduced legislation that would do just that. The American Red Cross Sunshine Act would "enhance oversight of the American National Red Cross by the Government Accountability Office and Inspectors General at the Departments of Homeland Security ,Treasury and State and require the Department of Homeland Security to conduct a pilot program with the American National Red Cross to research and develop mechanisms for the Department to better leverage social media to improve preparedness and response to capabilities and for other purposes."
"The public deserves and needs to know that the money is going for [that] which it is intended," Thompson told NPR. "If it's going for the purpose intended, there should not be a problem in demonstrating and documenting that."
The Red Cross, which NPR reported had attempted to stop the federal investigation, released a statement on the GAO report.
"The Red Cross believes there are several already existing mechanisms in place to evaluate our disaster response that provide considerable oversight of the American Red Cross. It is important to remember that the American Red Cross is not a federal agency, and our disaster relief activities are almost entirely funded by our generous donors – not the government – and carried out by a largely volunteer workforce," the statement read, in part.
—
Front page image via Joseph Sohm / Shutterstock.com.