Cynthia Yates called it an "oops moment."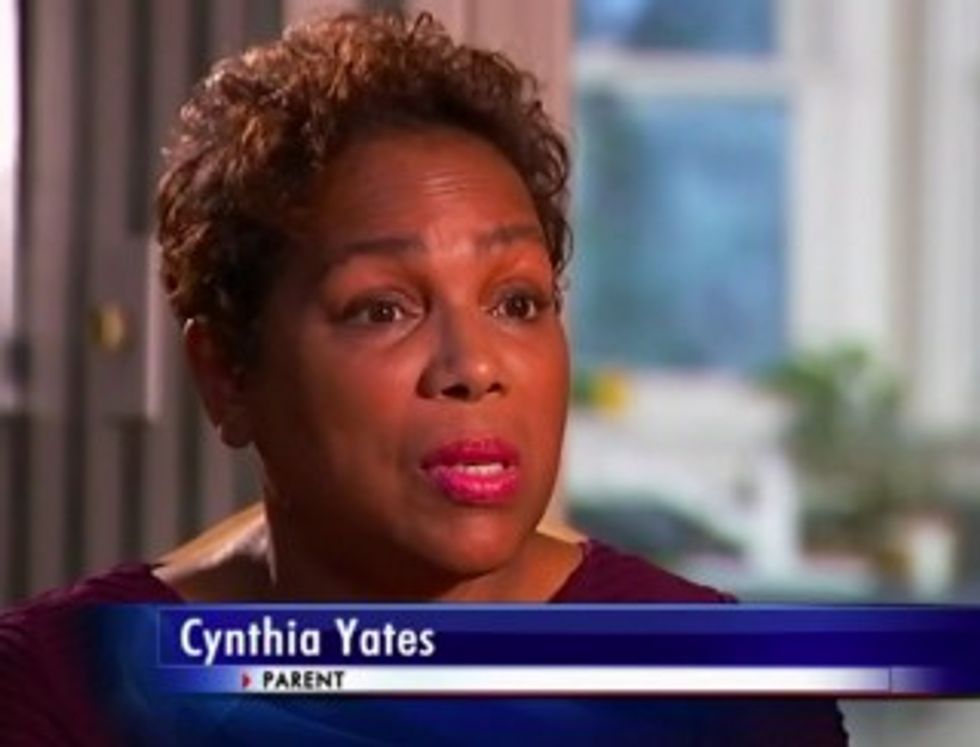 Image source: WSB-TV 
The Georgia mother was attending a ninth-grade advisement night at Harrison High School in Kennesaw last February and couldn't take another second of the long lines — so she decided to leave.
"No, you have to go to all of the tables," she recalled the person checking her out saying.
"I said, 'No, I've had enough. Whoever organized this needs to be shot in the head, what were they thinking?'" Yates said she replied.
Turns out Yates was speaking to the guilty party.
She told WSB-TV she took her daughter home after expressing her dissatisfaction with the program — and that appeared to be the end of it.
Until a week later. "I get a knock at the door," Yates told the station.
It was the police, who put Yates in handcuffs and booked her into jail and snapped her mugshot.
The charge? Disruption of public schools, WSB reported, citing the arrest warrant.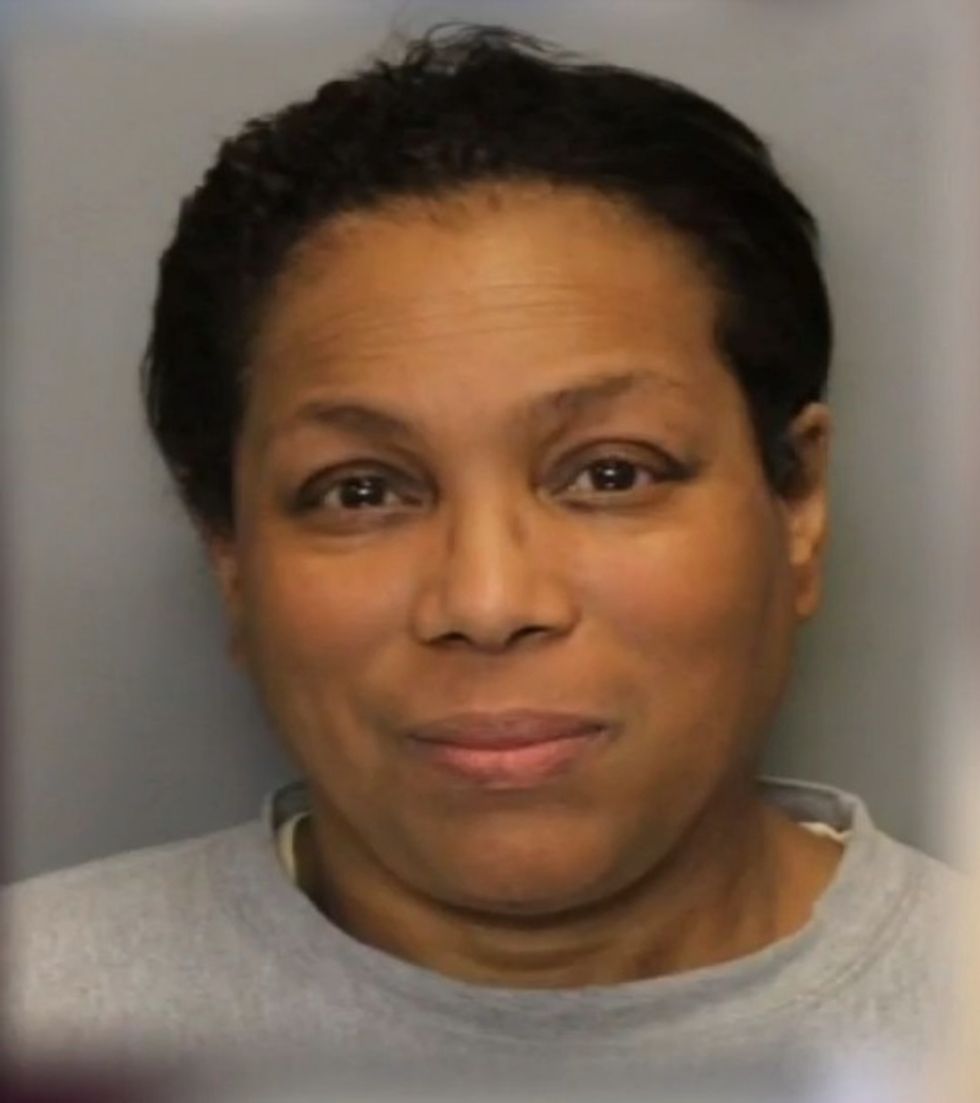 Image source: WSB-TV
"Cynthia Yates was visibly upset and started yelling at teachers and counselors," the warrant explained, "and when they tried to explain, she would interrupt and keep yelling."
And the document was not remiss in noting the moment Yates said that the event organizer "needs to be shot in the head."
While the charges against Yates were dropped in June, she's nowhere near done with this episode: Yates is filing a federal lawsuit claiming wrongful arrest and violation of free speech.
"It is an 'oops' moment," Yates told WSB. "You don't lock people up because you've hurt their feelings. Maybe you demand apology, but you don't lock them up ... I was entitled to give feedback."
"We have an absolute right to freedom of speech," she continued. "And I know the story about 'Don't cry fire in a crowded theater,' but that didn't happen here."
Officials at Cobb County Schools told WSB they don't comment on pending litigation.
—
Follow Dave Urbanski (@DaveVUrbanski) on Twitter