NEW YORK (TheBlaze/AP) -- An estimated 22.9 million people tuned in for Wednesday's second presidential primary debate on CNN.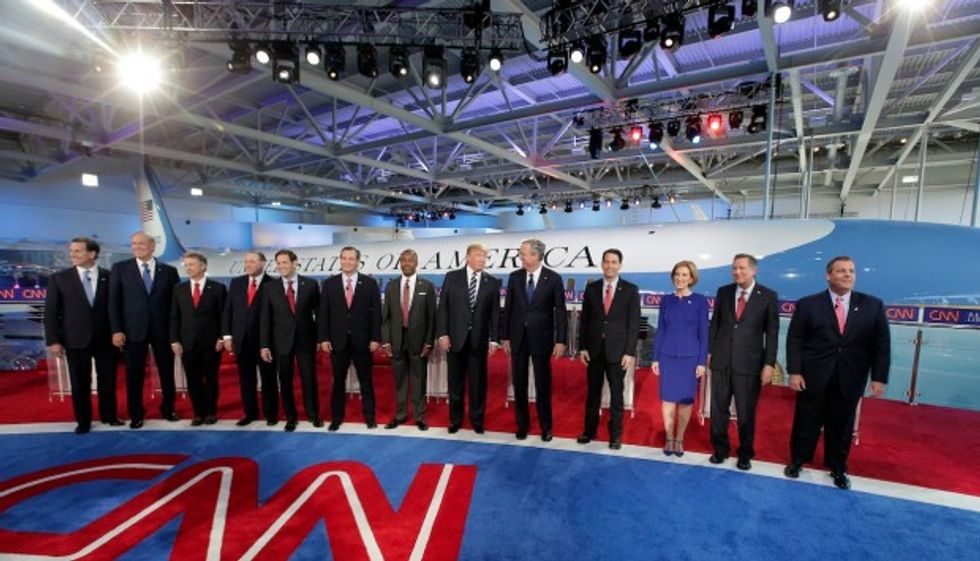 Republican presidential candidates stand on the debate stage at Reagan presidential library in Simi Valley, California, Wednesday, September 17, 2015. (AP/Chris Carlson)
The Nielsen company said the viewership fell short of Fox News Channel's 24 million for the first debate in August, but it still represented the largest audience in CNN's 35-year history. The previous high was the 16.8 million people who watched a "Larry King Live" episode in 1993 with Vice President Al Gore and Ross Perot.
Donald Trump was quick to take credit for the network's milestone, asking CNN on Twitter if they planned to thank him and send him flowers.
Just announced that in the history of @CNN, last night's debate was its highest rated ever. Will they send me flowers & a thank you note?

— Donald J. Trump (@realDonaldTrump) September 17, 2015
CNN's Brian Stelter sent him some.

Image source: Twitter