Comedian Andy Samberg tackled a plethora of subjects during his opening monologue at the Emmy Awards on Sunday night. From presidential candidates Donald Trump and Bernie Sanders to celebrity chef Paula Deen, seemingly no one was safe from his quips.
But did you catch the moment in which Samberg invoked the name of defiant Kentucky clerk Kim Davis, the elected official who has made international headlines over her refusal to grant gay marriage licenses?
After launching into jokes about diversity in Hollywood, Samberg took aim at Davis, receiving a rousing applause and cheers from the audience of entertainers.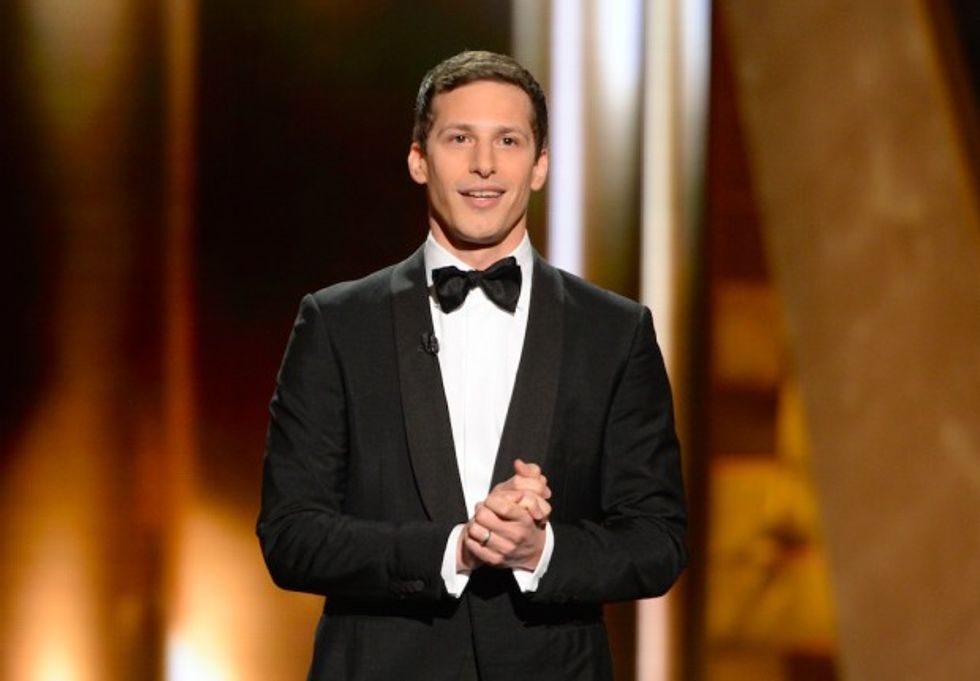 Andy Samberg speaks at the 67th Primetime Emmy Awards on Sunday, Sept. 20, 2015, at the Microsoft Theater in Los Angeles. (Photo by Phil McCarten/Invision for the Television Academy/AP Images)
"Paula Deen is on this season of 'Dancing With the Stars,' but I've got to say, if I wanted to see an intolerant lady dance I would have gone to one of Kim Davis' four weddings," the comedian said, continuing on with a crude joke. "It's so ironic that she came out of jail to 'Eye of the Tiger' when you consider how many dudes have boned each other to that song."
Samberg also joked about charges that Trump "seems racist" — and even had a quip about Democratic presidential candidate Bernie Sanders.
"Side note: Is it just me or does Bernie Sanders always look like his flight is delayed?" he asked. "Guy's a mess."
Watch the opening monologue below: