Ken Slusher is in the midst of arguably the most stressful endeavor of them all — and it is not the house he is attempting to buy, which would typically qualify.
Instead, the Damascus, Oregon, man and his girlfriend are dealing with a huge problem that could topple the real estate deal — phone charges from Verizon for more than $2 million following their very first and only month of service.
"Yeah, it's been very stressful to say the least," Slusher told KPTV-TV.
As a KPTV reporter listened in, Slusher called Verizon, put the automated reply on speaker and strained a smile: "Your total amount due is $2,156,593.64."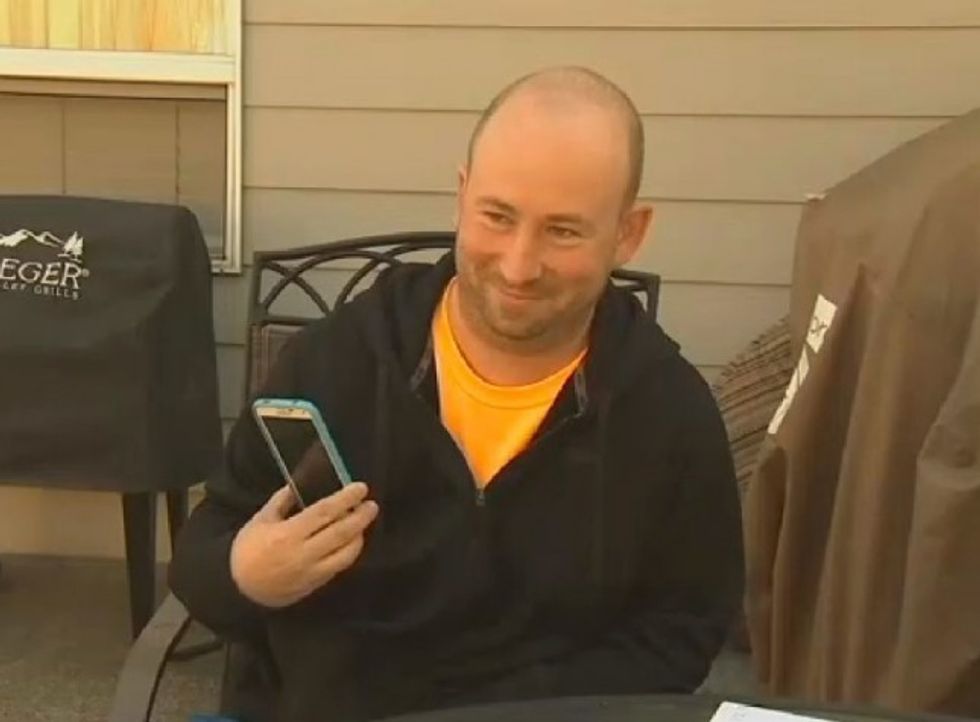 Image source: KPTV-TV
Glitches like this are typically cleared up without too much hassle. But despite assurances from Verizon customer service personnel that it's indeed a big mistake and will be fixed, the couple have been getting huge bills from collection agencies.
Worse yet: They're supposed to close on that house Monday, but Slusher said his mortgage company won't approve the loan given all the outstanding bills.
"If I don't get this straightened out in the next 24 hours, I can almost guarantee I'll lose this house," he told KPTV.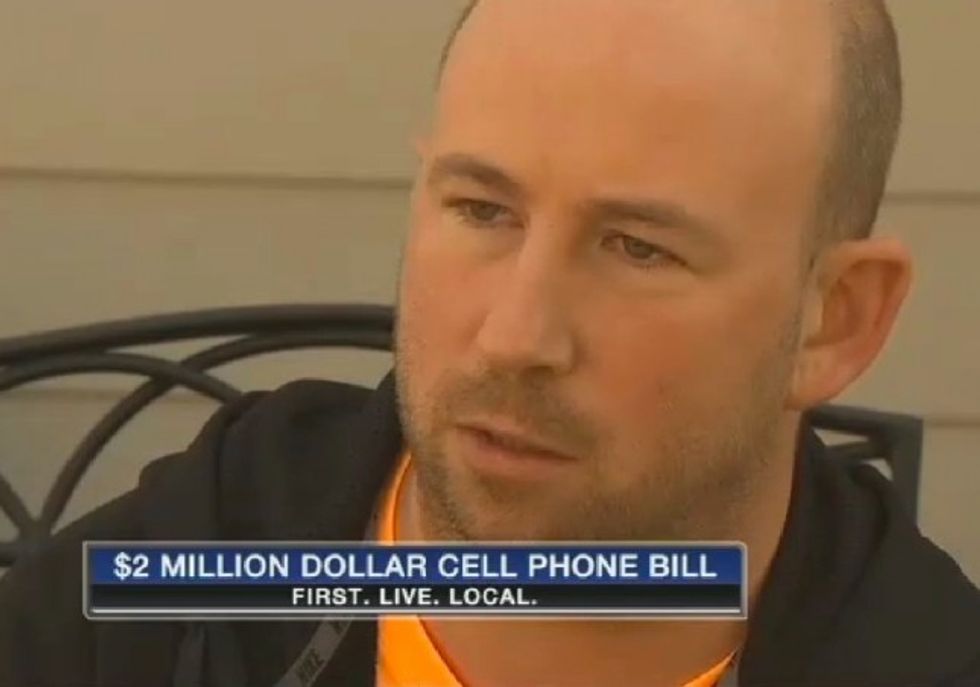 Image source: KPTV-TV
Slusher said they opened the Verizon account last November and purchased two phones. But then strange bills began showing up. Their first one should have been for about $120, he told the station — but it was for $698.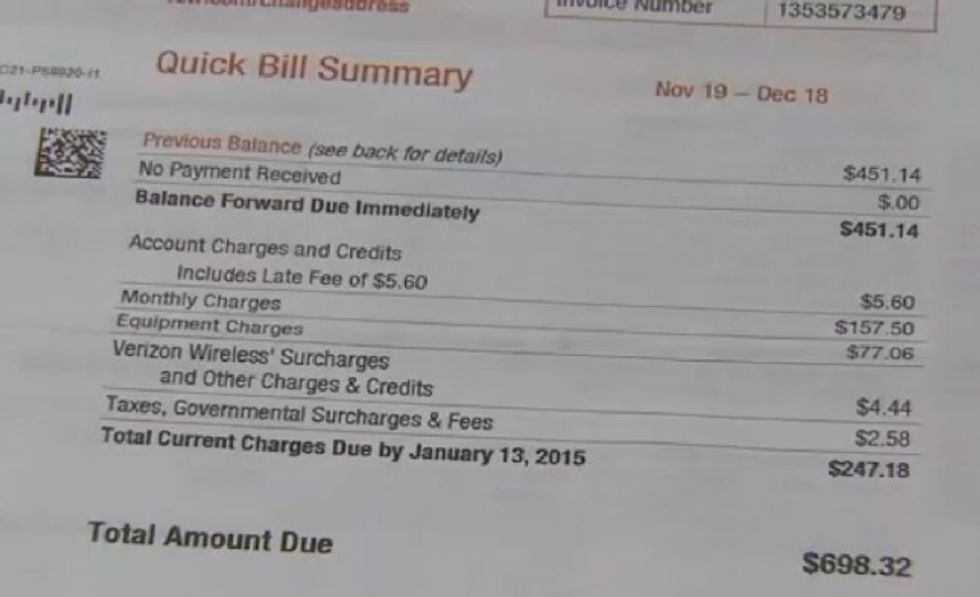 Image source: KPTV-TV
Odder still, it showed a previous balance of $451.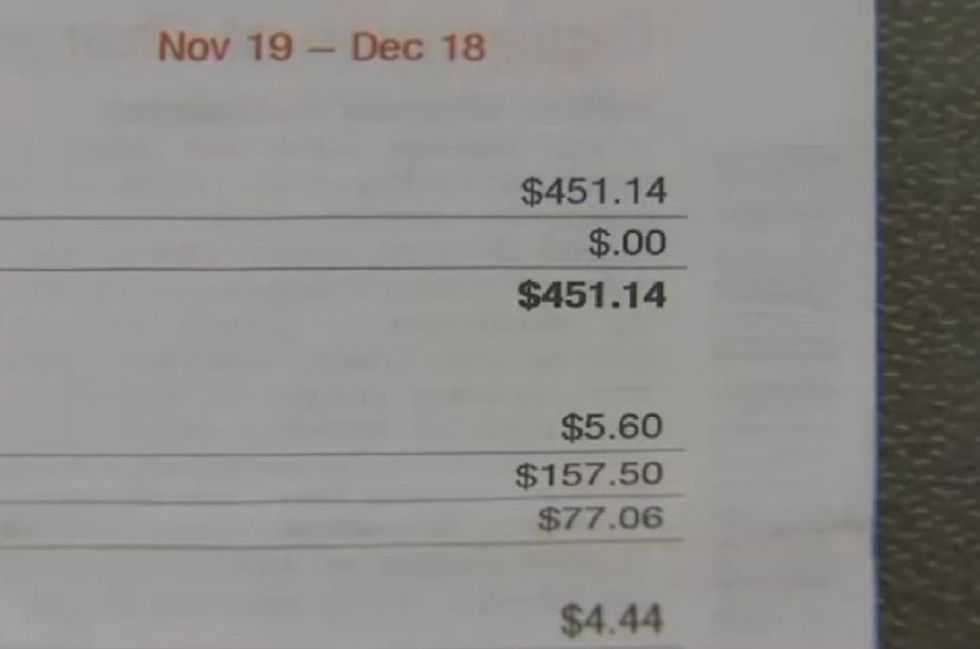 Image source: KPTV-TV
Not wanting to mess around, they cancelled the service the very next month and returned their phones to a Verizon store in January.
But then the collection agencies came calling, and the bills topped $2,000 — and the couple has been trying to get this thing figured out ever since.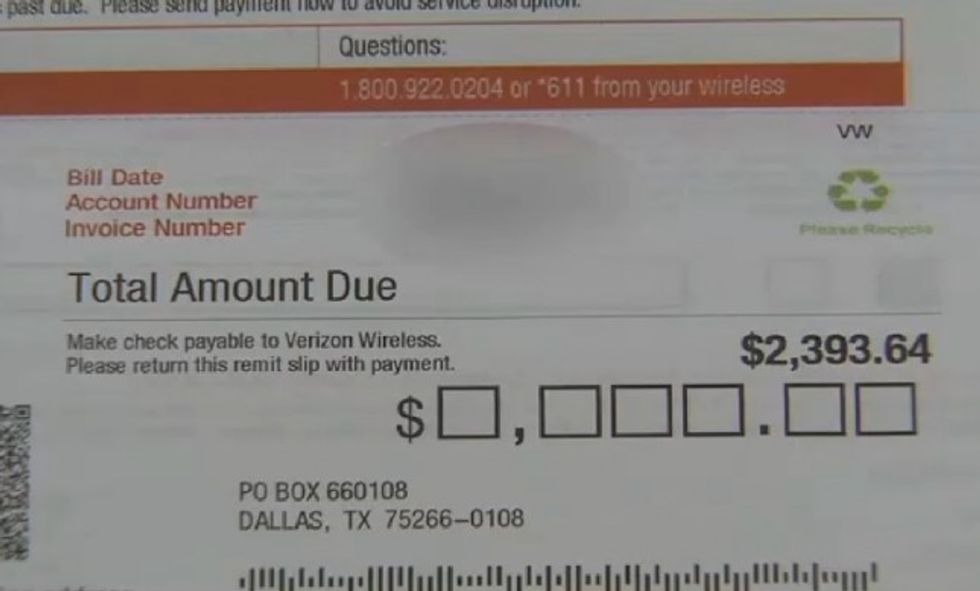 Image source: KPTV-TV
"The number of errors and the comedy of which they happened is astounding to me," Slusher told KPTV.
After the station contacted Verizon about all this, it appeared the ball finally got rolling.
"We have apologized to an Oregon customer for a programming error in an automated voice response system. The error caused him to receive an incorrect voice message that he owed $2 million on his bill," Verizon said in a Wednesday statement to KPTV. "We are correcting the error now and have resolved the issue to his satisfaction."
TheBlaze on Thursday reached out to Slusher to verify that he believes the issue is resolved but didn't immediately hear back from him.
—
Follow Dave Urbanski (@DaveVUrbanski) on Twitter