A Georgia woman whose online videos urged the murder of police and declared "open season" on whites was denied bond Friday following her arrest the day before on felony charges of making terroristic threats, WSB-TV reported.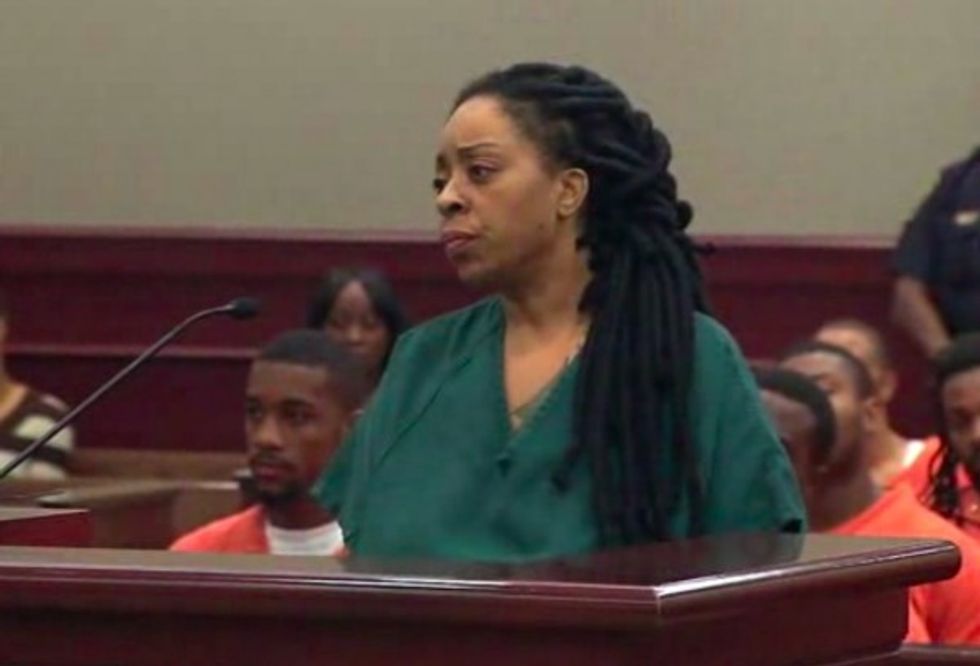 Latausha Nedd (Image source: WSB-TV)
Latausha Nedd goes by the name Eye Empress Sekhmet in her videos, in which she also called for taking over police stations.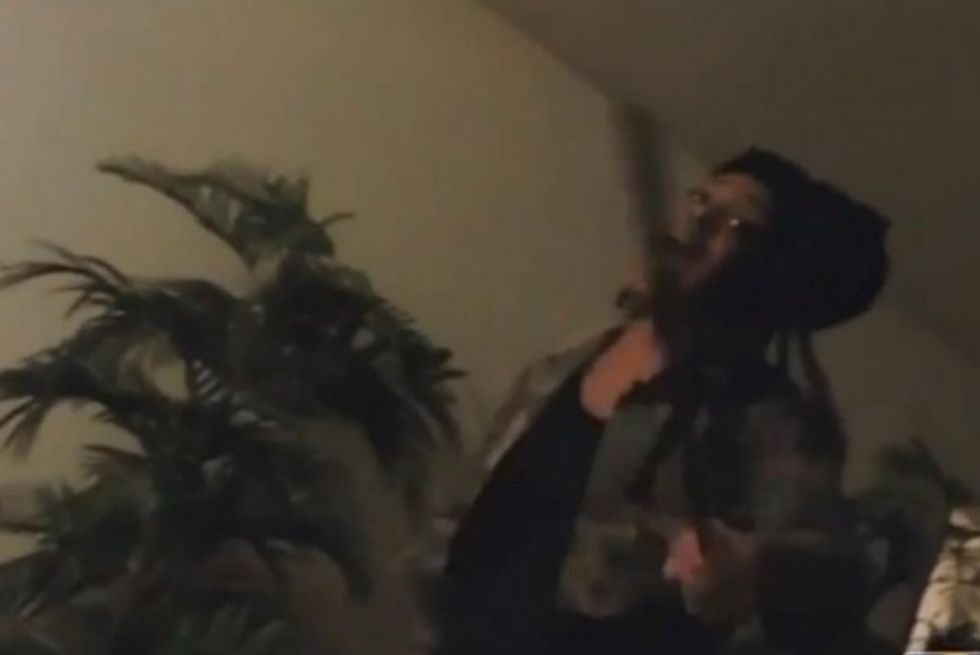 Image source: WSB-TV
"I say let's have a Take-a-Gun Day and start walking up on these untrained [expletive] and stealing their [expletive] weapons," Nedd said in one of her clips.
Here's a report on the investigation on her:
But Nedd was singing a different tune as the FBI, the U.S. Marshals Service and a joint terrorism task force led her to a patrol car in handcuffs Thursday afternoon.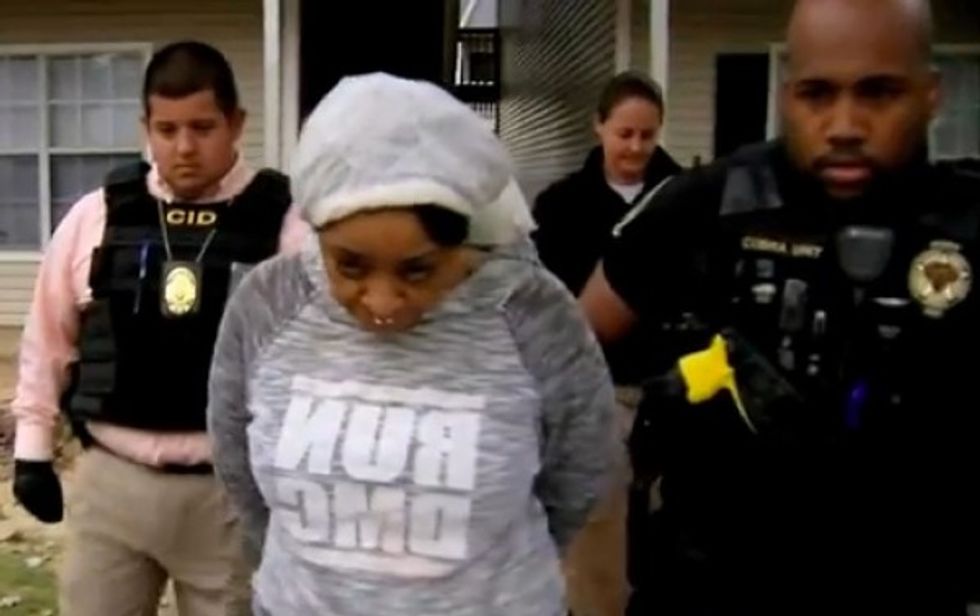 Image source: WSB-TV
"All I did was say defend yourself against people that want to kill us, that's all," Nedd said. "I never said anything more than that." She called her arrest over her videos "ridiculous."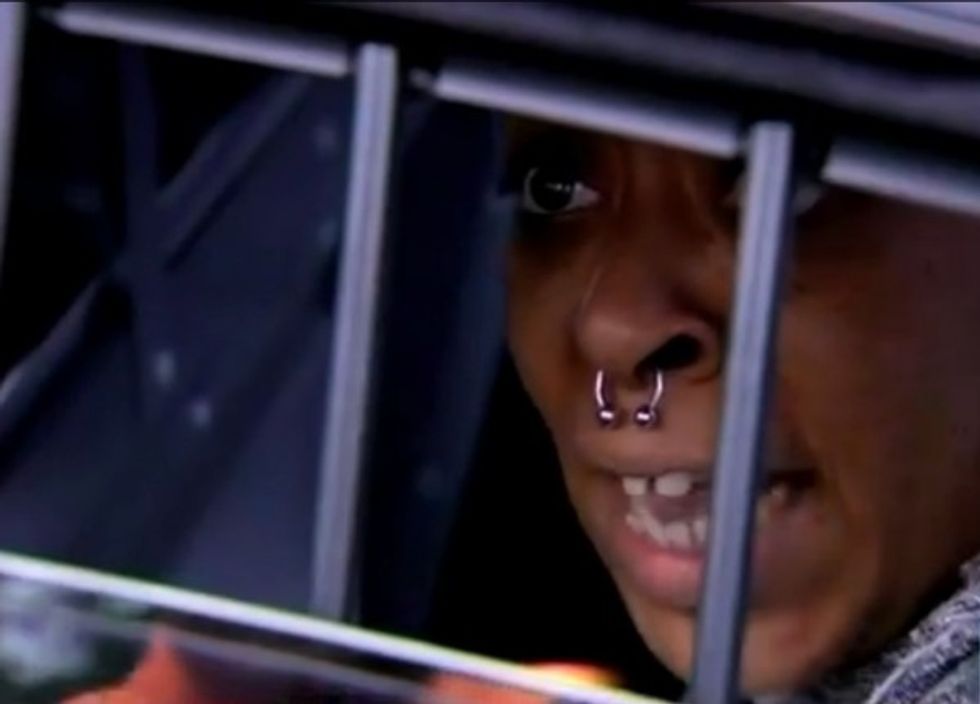 Image source: WSB-TV
Clayton County Police Chief Michael Register told WSB that "a lot of people talk on the Internet and on YouTube, but most people don't make threats against segments of the community."
Watch WSB-TV's full report on her arrest:
—
Follow Dave Urbanski (@DaveVUrbanski) on Twitter