A district attorney in one New York county has forbade her prosecutors from owning a handgun — even at home.
An application for the Nassau County District Attorney's Office requires applicants to sign a statement that says, "I understand that assistant district attorneys are not permitted to apply for a handgun permit nor own or possess a handgun while employed by the Nassau County District Attorney."
The application does state that exceptions to the rule can be made by the acting district attorney. The office is currently held by Madeline Singas.
Photo: Shutterstock
According to Fox News, some law experts have said the rule is unconstitutional and may violate a New York state statute.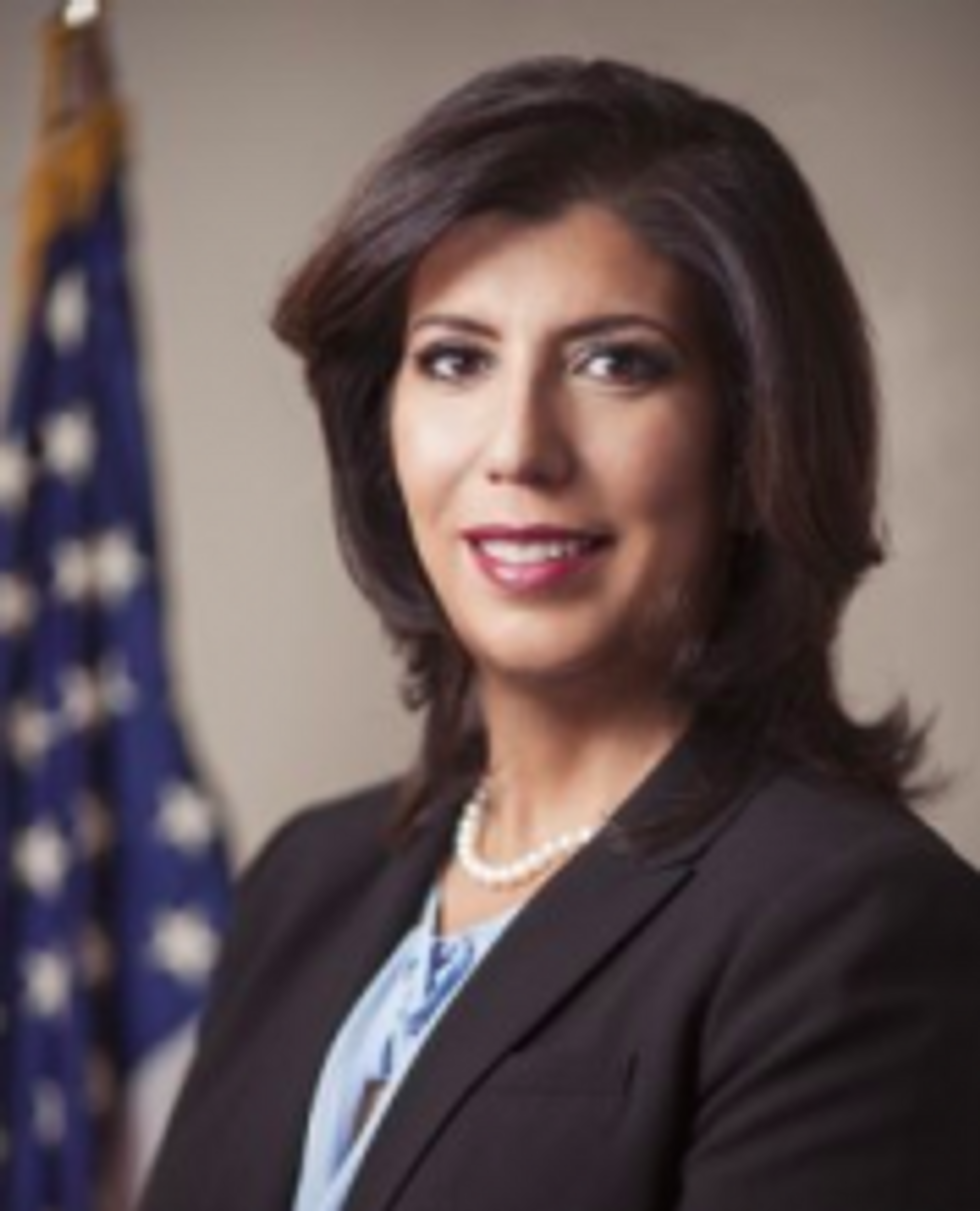 Nassau County District Attorney Madeline Singas (Photo via Nassau County website)
"Prosecutors often have special reasons they may want to be able to defend themselves," Eugene Volokh, a professor at the UCLA School of Law, told Fox News. "I'm not arguing they should have extra rights beyond what everyone else has; I'm arguing they should have the same rights."
"Handgun possession in the home does not interfere with the prosecutor's ability to do his or her work," he also said. "The Second Amendment restricts the government's ability to ban handguns."
Volokh argued that the district attorney's office ban could also violate New York labor code if handgun collection is considered a "hobby" or "lawful, leisure-time activity, for which the employee receives no compensation and which is generally engaged in for recreational purposes."
The Nassau County District Attorney's office did not respond to a request for comment from TheBlaze Tuesday morning, but in an opinion piece for the Washington Post, Volokh said the office told him the policy in place for safety reasons.
"Our practice of asking prosecutors to not possess handguns is to ensure the safety and comfort of staff, victims, and witnesses, and is consistent with other district attorney's offices in the New York City metropolitan area," Volokh wrote.
"[H]ow could the ban possibly contribute to the 'safety and comfort' of anybody, except criminals who would seek to victimize prosecutors?" the National Rifle Association said on its website. "Prosecutors are presumably hired for their legal acumen, good judgment, and fidelity to the law. Most are subject to thorough background investigations."
The NRA's post also pointed to a 2013 Associated Press story that detailed the murder of prosecutors.
"Thanks to Singas' policy, Nassau County prosecutors will be finding themselves especially exposed, should they be forced to confront an aggrieved offender bent on doing them or their innocent family members harm," the NRA said. "The policy will also ensure that armed offenders have the upper hand in any such confrontation."
"As best I can tell, the theory is that the DA's office is worried that prosecutors will come in to the office in a rage and shoot up the place. What kinds of people is the DA's office hiring?" Volokh wrote. "Are the chances of one of its employees, trusted to make daily decisions about citizens' liberties and public safety, snapping and turning to murder so high that they outweigh employees' constitutional rights to protect themselves and their families at home?"