Carly Fiorina defended her past criticism of the controversial tactics employed by Sen. Ted Cruz (R-Texas) to defund the Affordable Care Act in an interview that aired on TheBlaze TV Tuesday evening.
Glenn Beck confronted Fiorina with comments she made about Cruz's 2013 strategy to defund President Barack Obama's signature health care law. Many have contended the Texas senator's efforts were largely responsible for the government shutdown.
"When Ted Cruz, a lot of people have pointed this out, when Ted Cruz, who didn't shut the government down — when that happened, you said, 'Everyone could see this train wreck coming. I actually feel bad for John Boehner. And I think Ted Cruz's tactics were wrong. There is no honor charging a hill that you know you can't take — only casualties. Although Ted Cruz may have gotten name recognition and money along the way, President Obama wanted a shutdown and Ted Cruz played right into his hands.' You felt bad for John Boehner?" Beck asked.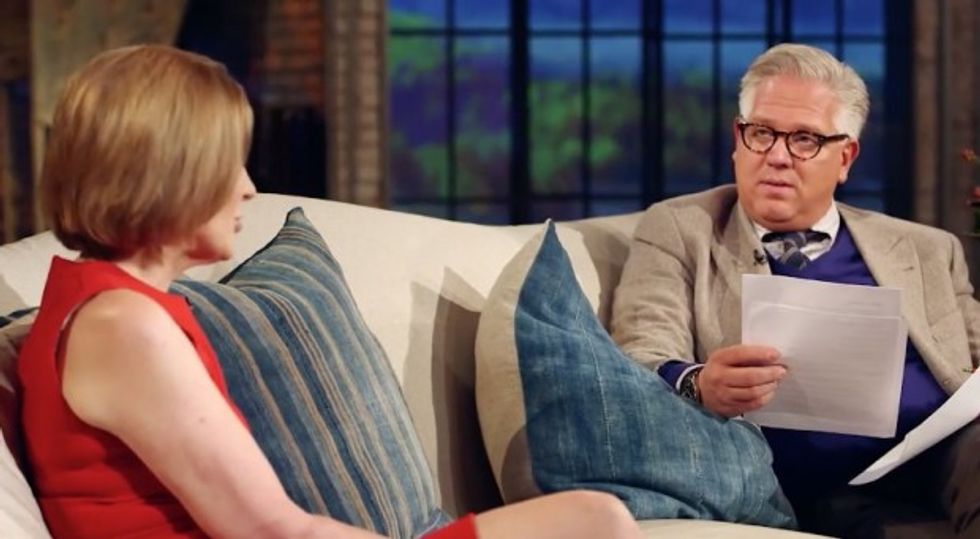 Photo: TheBlaze TV
Fiorina responded, saying she stands by her statement.
"We all want to repeal Obamacare. But here was different then. We did not have a majority. We did not have a majority," she explained. "The second thing that was different — Obamacare is President Obama's signature piece of legislation. There is no way."
Fiorina, however, said the recent Planned Parenthood sting videos that purport to show the sale of fetal tissue parts for profit are "an abomination" and something she now would be willing to shut down the government over.
"I would force President Obama to explain why he is willing, over $600 million, to permit taxpayer funding of the butchering of babies," she said.
It should be noted that while Planned Parenthood does receive federal funding, existing law prohibits the funds from directly funding abortions.
Complimentary Clip From TheBlaze TV:
The full episode of The Glenn Beck Program, along with many other live-streaming shows and thousands of hours of on-demand content, is available on just about any digital device. Click here to watch every Glenn Beck episode from the past 30 days for just $1!
—
Follow the author of this story on Twitter and Facebook: