Hillary Clinton will appear on "Saturday Night Live" this week, the New York Times reported, amid her campaign's continuing effort to make the Democratic presidential candidate appear genuine and to showcase her humor: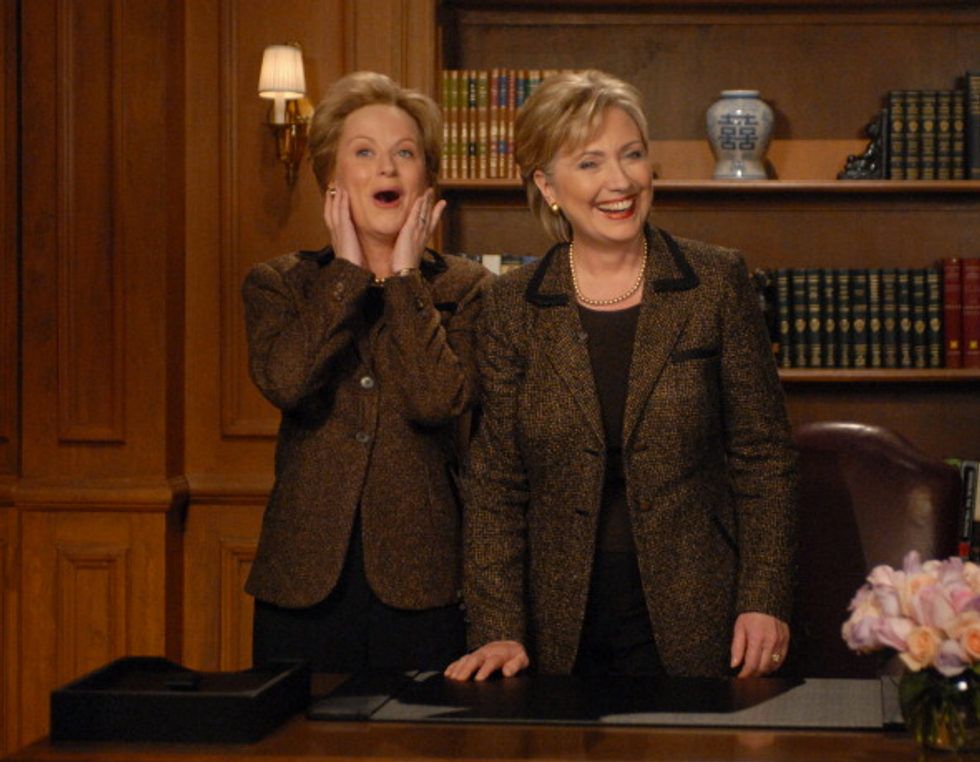 Then-Sen. Hillary Clinton appears on "Saturday Night Live" alongside Amy Poehler during the 2008 presidential campaign. (Dana Edelson/NBC/NBCU Photo Bank via Getty Images)
In a top-secret appearance that her campaign would not confirm, Mrs. Clinton will meet her comedic counterpart, Kate McKinnon, who has portrayed the former first lady to effusive praise as the latest "SNL" member to don a blonde wig and attempt to bring to life the character of Mrs. Clinton.

In order to appear, Mrs. Clinton turned down the chance to give the keynote address to the influential Human Rights Campaign, the country's most powerful lesbian and gay rights group, which will allow her to make the debut SNL appearance of her 2016 campaign, said several people with knowledge of her schedule who could not discuss private planning for attribution.

She is expected to pop in to join Ms. McKinnon as part of the so-called "cold open" skit, these people said. A spokeswoman for NBC declined to comment.
Clinton appeared on "Saturday Night Live" during the 2008 presidential campaign when she was facing off against Barack Obama for the Democratic nomination.
Saturday's season premiere "SNL" will be guest hosted by Miley Cyrus.