In a major break with President Barack Obama, Hillary Clinton announced Wednesday that she opposes the Trans-Pacific Partnership trade deal.
"I'm continuing to learn about the details of the new Trans-Pacific Partnership, including looking hard at what's in there to crack down on currency manipulation, which kills American jobs, and to make sure we're not putting the interests of drug companies ahead of patients and consumers," she said in a statement. "But based on what I know so far, I can't support this agreement."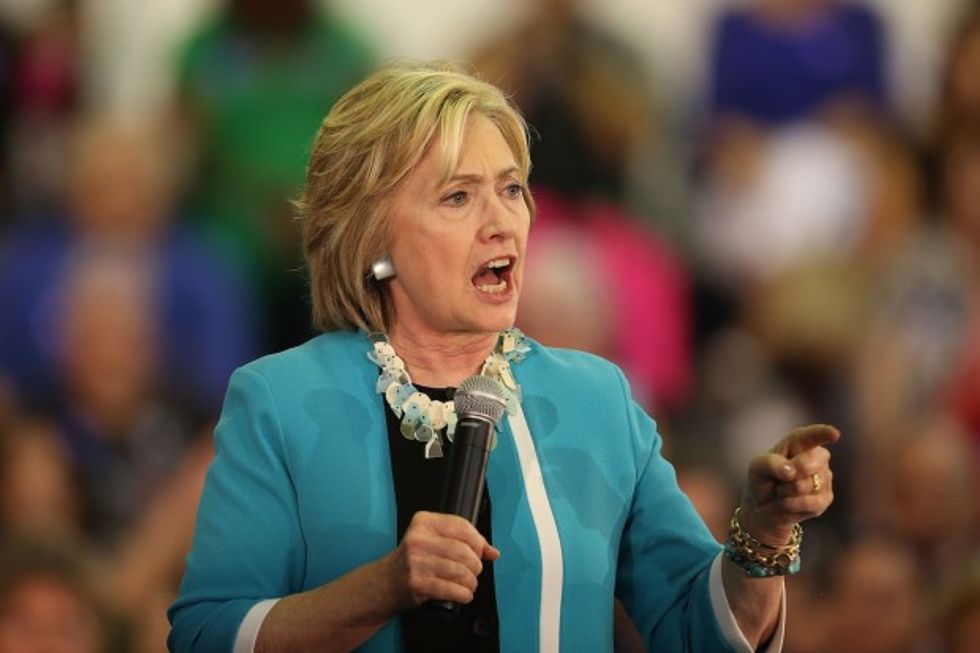 Joe Raedle/Getty Images
"As I have said many times, we need to be sure that new trade deals meet clear tests: They have to create good American jobs, raise wages, and advance our national security," she added.
But the likely Democratic nominee hasn't always opposed TPP. In her 2014 memoir "Hard Choices," Clinton referred to it as the "gold standard in trade agreements."
"One of the most important tools for engaging with Vietnam was a proposed new trade agreement called the Trans-Pacific Partnership (TPP), which would link markets throughout Asia and the Americas, lowering trade barriers while raising standards on labor, the environment and intellectual property," she wrote. "As President Obama explained, the goal of the TPP negotiations is to establish a 'high standard, enforceable, meaningful trade agreement' that 'is going to be incredibly powerful for American companies who, up until this point, have often been locked out of those markets.' It was also important for American workers, who would benefit from competing on a more level playing field. And it was a strategic initiative that would strengthen the position of the United States in Asia."
Clinton, however, said Wednesday that she didn't feel the current agreement met her standards.
"I still believe in the goal of a strong and fair trade agreement in the Pacific as part of a broader strategy both at home and abroad, just as I did when I was Secretary of State," she said. "I appreciate the hard work that President Obama and his team put into this process and recognize the strides they made. But the bar here is very high and, based on what I have seen, I don't believe this agreement has met it."
—
Follow the author of this story on Twitter and Facebook: