SAN FRANCISCO (TheBlaze/AP) -- Netflix is raising the price of its Internet video service by $1 in the U.S. and several other countries to help cover its escalating costs for shows such as "House of Cards" and other original programming.
"To continue adding more TV shows and movies including many Netflix original titles, we are modestly raising the price for some new members in the U.S., Canada and Latin America," the company said in a statement, CNN reported. "As a thank you to existing Netflix members -- who aren't already benefiting from a previous price guarantee – we will maintain their current price for a year."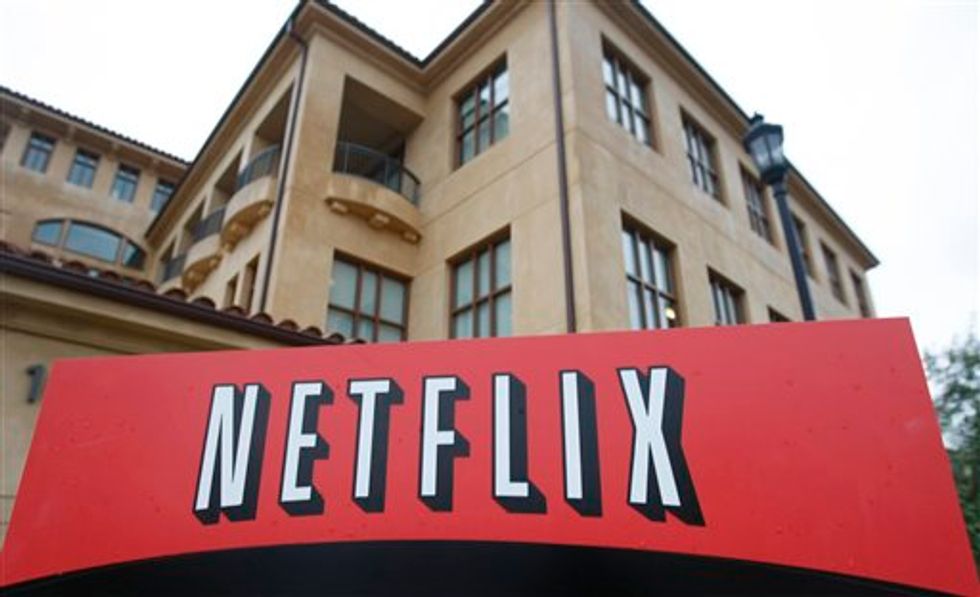 This Jan. 29, 2010 file photo, shows the company logo and view of Netflix headquarters in Los Gatos, Calif. (AP Photo/Marcio Jose Sanchez, file)
The new price of $10 per month for Netflix's standard plan won't affect most of the service's existing 42 million U.S. subscribers.
Subscribers who have been with Netflix since May 2014 will still pay $8 per month under a two-year rate freeze adopted when the company last raised its U.S. prices by $1. Customers who signed up since the last price increase will pay $9 per month until October 2016.
Netflix Inc. is charging new subscribers more in anticipation of its programming costs rising from $3 billion this year to $5 billion next year.
There are more than 65 million Netflix subscribers worldwide. Customers of the popular video streaming service in Europe faced a similar price increase over the summer, CNN reported.