A new batch of Hillary Clinton emails reportedly set to be released as early as Tuesday is still under review by the State Department.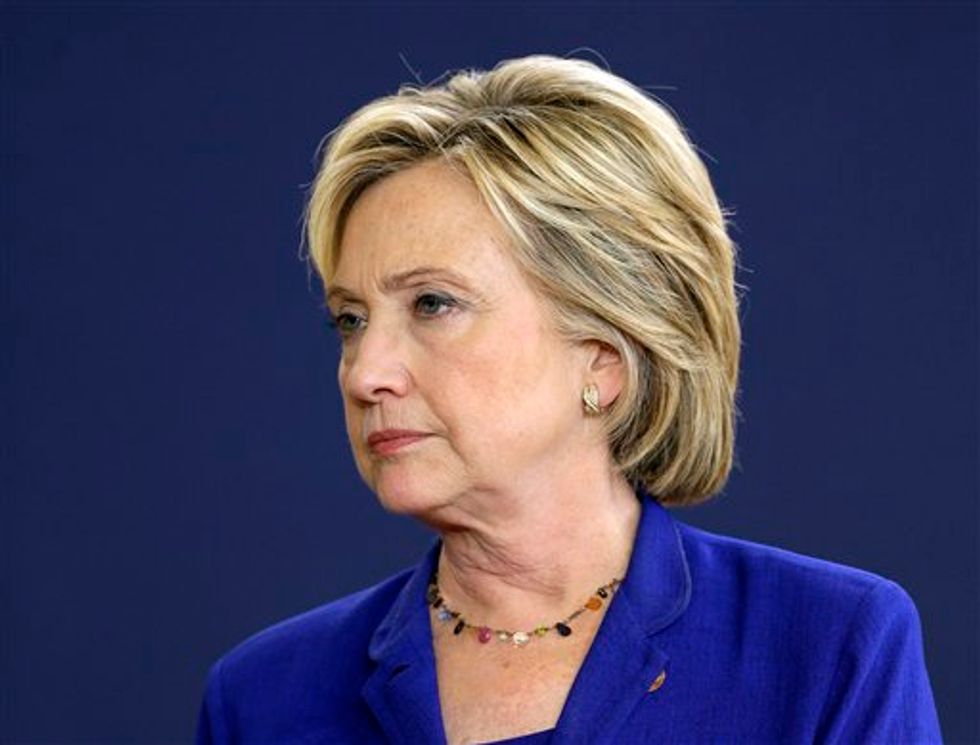 AP/Charlie Neibergall
The House Select Committee on Benghazi announced last week it would be releasing some 1,500 pages of emails ahead of the former secretary of state's scheduled testimony on Oct. 22. The notice in a letter last week from Chairman Trey Gowdy (R-S.C.) was to notify members to review the documents before Clinton testifies.
The State Department is still in the process of reviewing the emails before the committee can release them to the public, a committee staffer told TheBlaze Tuesday.
The committee has already reviewed documents that reportedly will show at least one email message that names a human source providing information to the CIA. The emails are also expected to show significant communication with Clinton family ally Sid Blumenthal.