A teenager is threatening to sue his high school principal over the claim that he was banned from hanging pro-life posters, charging that his First Amendment rights have been restricted.
Patrick Edwards, 18, a student at Ryle High School in Union Kentucky, has appealed to attorneys for assistance over the claim that Principal Matthew Turner censored his "Students for Life" club by reportedly not allowing the display of six posters, WXIX-TV reported.
"We want to hang up fliers that promote a pro-life message and that would attract students to our club," Edwards told the outlet. "It's hard to get your pro-life message out there when you're restricted from putting it anywhere."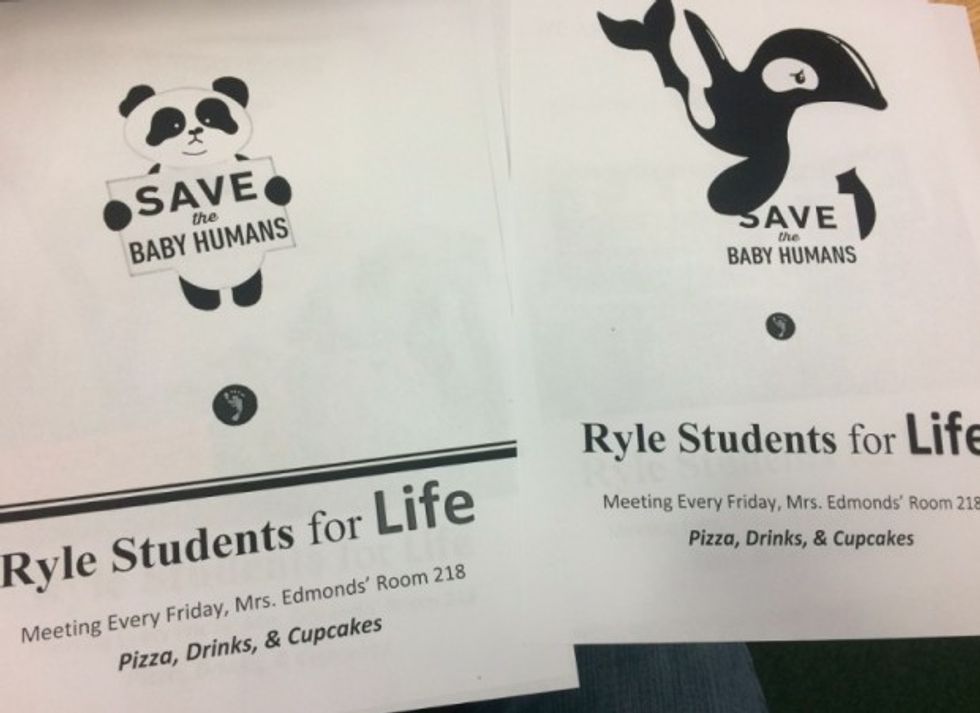 Two of the rejected fliers (Students for Life in America)
The high school senior did say that one poster with a more general message was allowed, but that six of the seven designs were rejected for being too controversial — an allegation that has led Edwards to take action.
The school responded to news of the complaint with a statement explaining that officials are "reviewing the concerns within."
"We believe our school procedures are with full compliance with the law for student organizations," it read. "The school does not discriminate against students or student organizations in any way, including their religious and personal beliefs."
Turner has until October 20 to allow the display of the pro-life posters. If he complies, any plans for a lawsuit will be halted; if not, Edwards will continue on his quest to seek what he believes is equal opportunity to share his organization's message.
Cincinnati News, FOX19-WXIX TV
National pro-life group Students for Life of America is defending Edwards amid his claims of "being censored," calling the purported denial "outright discrimination."
"The school has no right to censor a message because they deem it to be controversial, as is the case with Mr. Turner at Ryle High School," Students for Life president Kristan Hawkins said in a statement. "Unfortunately, the school administration has failed to uphold the free speech rights of Patrick and we had to seek legal assistance to make sure that his rights are upheld."
(H/T: WXIX-TV)
Follow the author of this story on Twitter and Facebook: