Atheist biologist Richard Dawkins decried the fact that some Republican presidential candidates are creationists, calling it "disgraceful" and proclaiming that evolution is a "fact" that "you can not seriously disbelieve," in an interview with Fox News' Alan Colmes this week.
Dawkins repeatedly waded into controversial territory throughout the exchange, with Colmes at one point asking if the biologist believes that religious people are "mentally ill."
"It's hard to use the word 'mentally ill' when there are so many of them," Dawkins responded. "If they believed what they did and they were the only one they would undoubtedly be called mentally ill."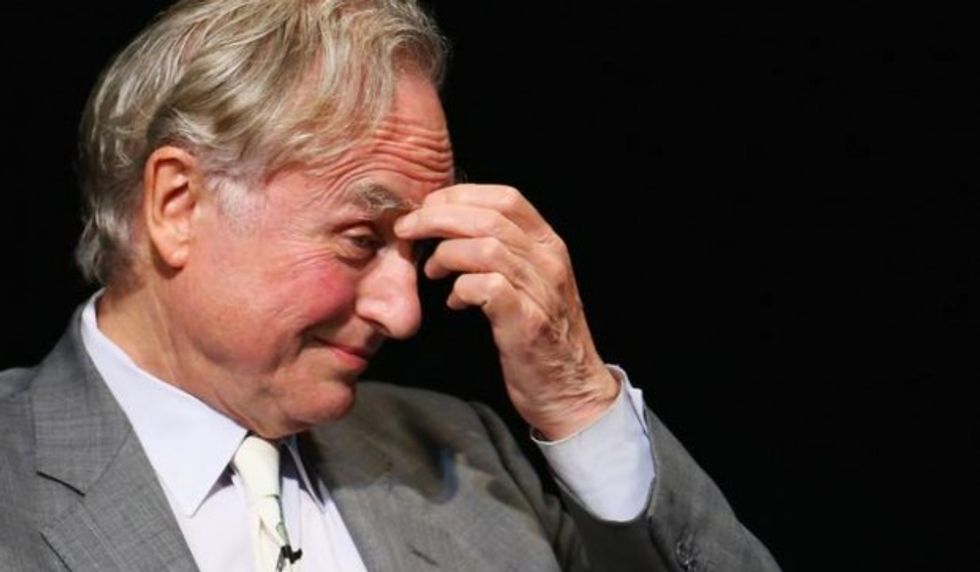 Richard Dawkins, founder of the Richard Dawkins Foundation for Reason and Science (Don Arnold/Getty Images)
As for whether the atheist leader would ever change his mind about God, he said that he's open to the idea.
"Just show me some evidence and I'll change," Dawkins said.
Colmes also asked if there's a religious culture that's "sicker than another" — and Dawkins held little back.
"I don't think it's unfair to say that, if we're looking for the maximum toxicity in religions in the world, it's got to be Islam," he said. "It's partly that they are taught to believe that the Koran is literally true."
Dawkins continued, "The Bible itself is as toxic as the Koran, but most Christians are not taught to believe it literally."
Listen to the interview below:
(H/T: Mediaite)
Follow the author of this story on Twitter and Facebook: