Democratic presidential candidate surprised the hosts of "The View" on Tuesday when he pulled out his guitar and played Taylor Swift's hit song "Bad Blood" in response to Katy Perry endorsing Hillary Clinton for president.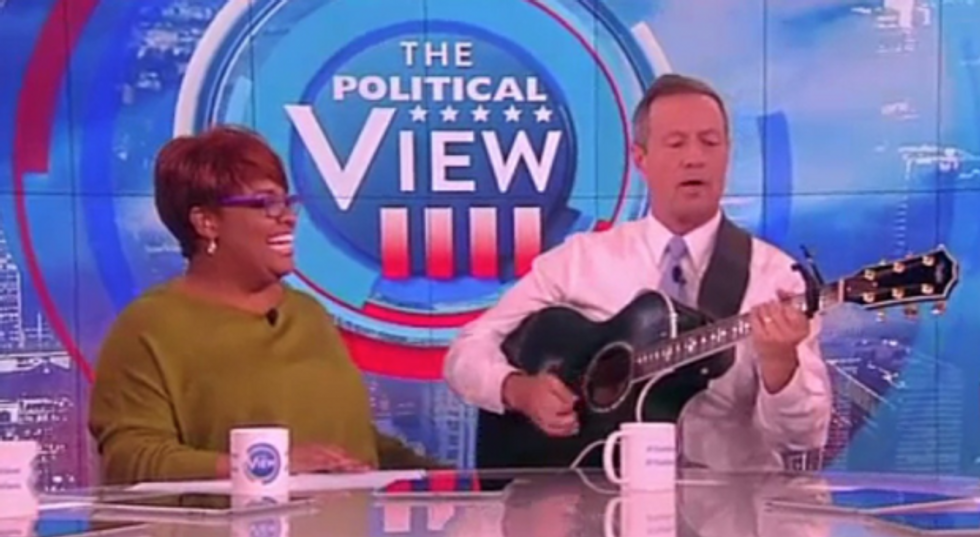 ABC's "The View"
The Swift song is rumored by some to be about Katy Perry.
"Katy Perry, I'm told, is doing like a benefit concert for one of my opponents in Iowa. So, in response, I thought I'd offer this up for Taylor Swift," he said.
He then went straight into the chorus:
WATCH: @MartinOMalley just covered Taylor Swift on @TheView. https://t.co/29xnAQJgeo

— ABC News Politics (@ABCPolitics) October 20, 2015
---