In one of his last acts in office, House Speaker John Boehner (R-Ohio) named eight Republicans to the special House panel investigating Planned Parenthood and "grisly practices of big abortion providers," according to a release from the speaker's office Friday.
Rep. Marsh Blackburn (R-Tenn.) will be the chairwoman of the select investigative panel.
"No issue is more deserving of our undivided attention than protecting the dignity of human life," Blackburn said in a statement. "This will be a broad-based — information gathering — fact-finding mission to answer questions about how we treat and protect life in this country. This is a discussion that this country must have. This is a discussion that we should not shy away from."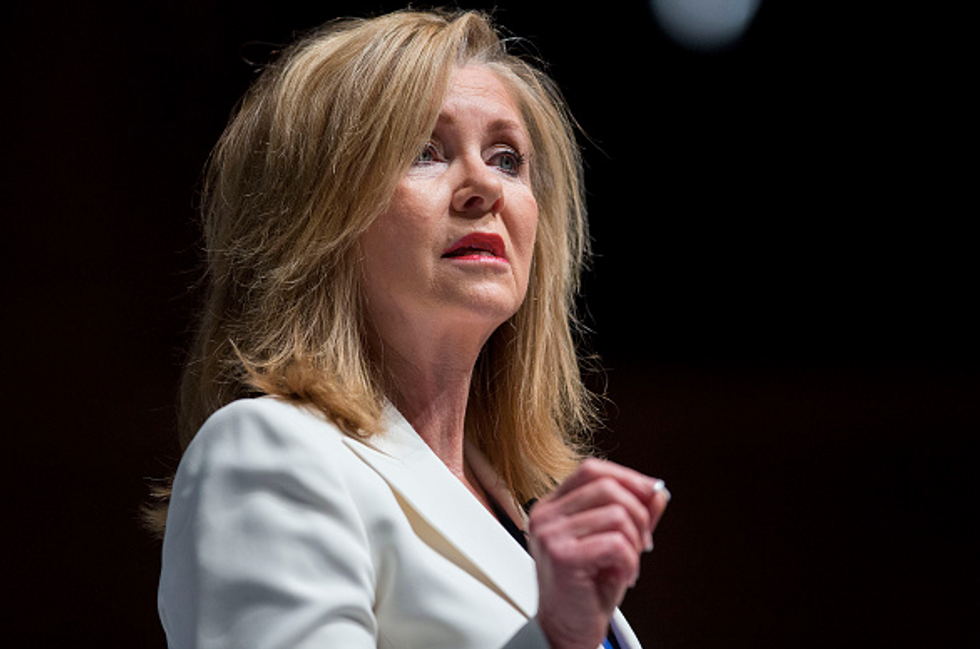 Representative Marsha Blackburn, a Republican from Tennessee, during the South Carolina Freedom Summit.(Andrew Harrer/Bloomberg via Getty Images)
The panel is a part of the House Energy and Commerce Committee. This comes as a response to the undercover videos that seem to show Planned Parenthood executives discussing the sale of aborted fetal body parts.
"Recent videos exposing the abortion-for-baby parts business have shocked the nation, and demanded action," Boehner said in a statement. "At my request, three House committees have been investigating the abortion business, but we still don't have the full truth. Chairman Blackburn and our members will have the resources and the subpoena power to get to the bottom of these horrific practices, and build on our work to protect the sanctity of all human life."
The other Republican members of the select investigative panel are:
● Rep. Joe Pitts (Pa.)

● Rep. Diane Black (Tenn.)

● Rep. Larry Bucshon (Ind.)

● Rep. Sean Duffy (Wis.)

● Rep. Andy Harris (Md.)

● Rep. Vicki Hartzler (Mo.)

● Rep. Mia Love (Utah)
According to Blackburn, the committee will review medical procedures and business practices used by entities involved in fetal-tissue sales; federal funding and support for abortion providers; practices of providers of second- and third-trimester abortions, including partial birth abortion procedures that may lead to a child born alive as a result of an attempted abortion; and medical procedures for the care of a child born alive as a result of an attempted abortion.
Democrats have criticized the committee as political and indicated they may not participate.