The father of the woman police say drove her car into a Oklahoma State University homecoming parade crowd Saturday — resulting in four fatalities and 44 injuries — told the Oklahoman he's in disbelief and can't fathom his daughter doing something like this.
"Everyone across the country is talking about it," Floyd Chambers, 47, of Oologah, told the paper by telephone.
Adacia Chambers, 25, was arrested on a DUI charge, Stillwater police said.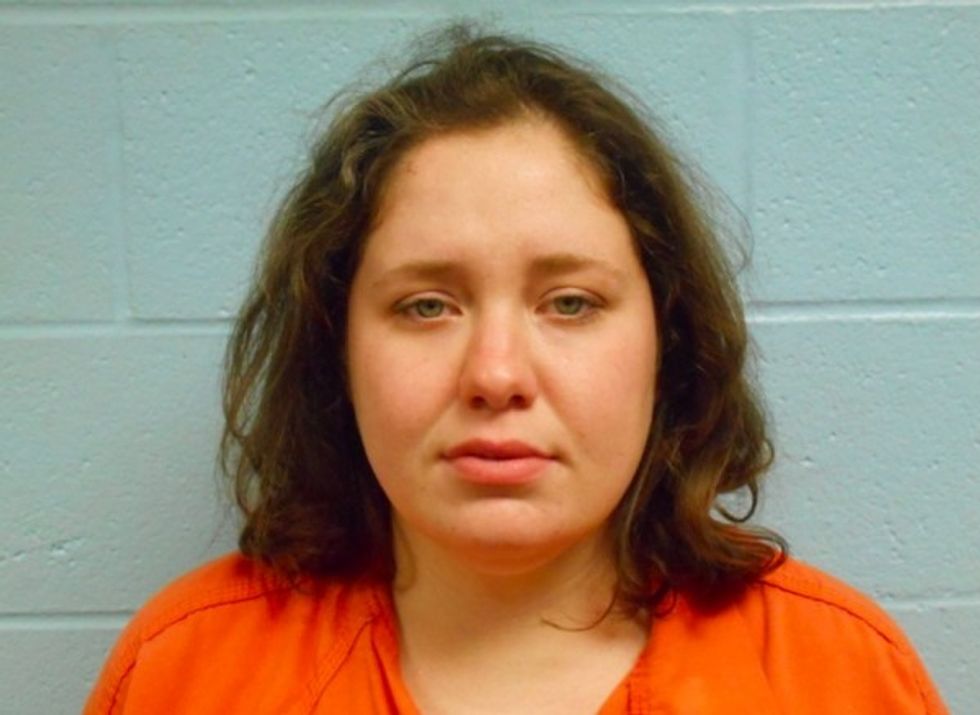 This photo provided by the Stillwater Police Department on Saturday, Oct. 24, 2015, shows Adacia Chambers. Police said Chambers plowed her car into a crowd of spectators Saturday during the Oklahoma State University homecoming parade. (Image source: Stillwater Police Department via AP)
"I can't figure this out," Chambers told the Oklahoman. "This is not the person that's my daughter ... I can't imagine alcohol being involved. She is not an alcoholic that I'm aware of."
"This is just not who she is," he added to the paper. "They're going to paint her into a horrible person but this is not [her]."
Chambers told the Oklahoman his daughter is "timid" and was at homecoming events Friday night with family. He said she lives in Stillwater with her boyfriend, who told Chambers that Adacia was home by 10 p.m. Friday.
"We're going to pray for those who have lost loved ones," Chambers tearfully told the Oklahoman. "And my heart goes out to those people and all of them who are injured. It's just a bad thing. I know this isn't something that she would have done deliberately; I know that she's not that person."
This story has been updated.
—
Follow Dave Urbanski (@DaveVUrbanski) on Twitter