Glenn Beck on Monday named the Republican candidates he absolutely couldn't vote for — even if Barack Obama were up for re-election.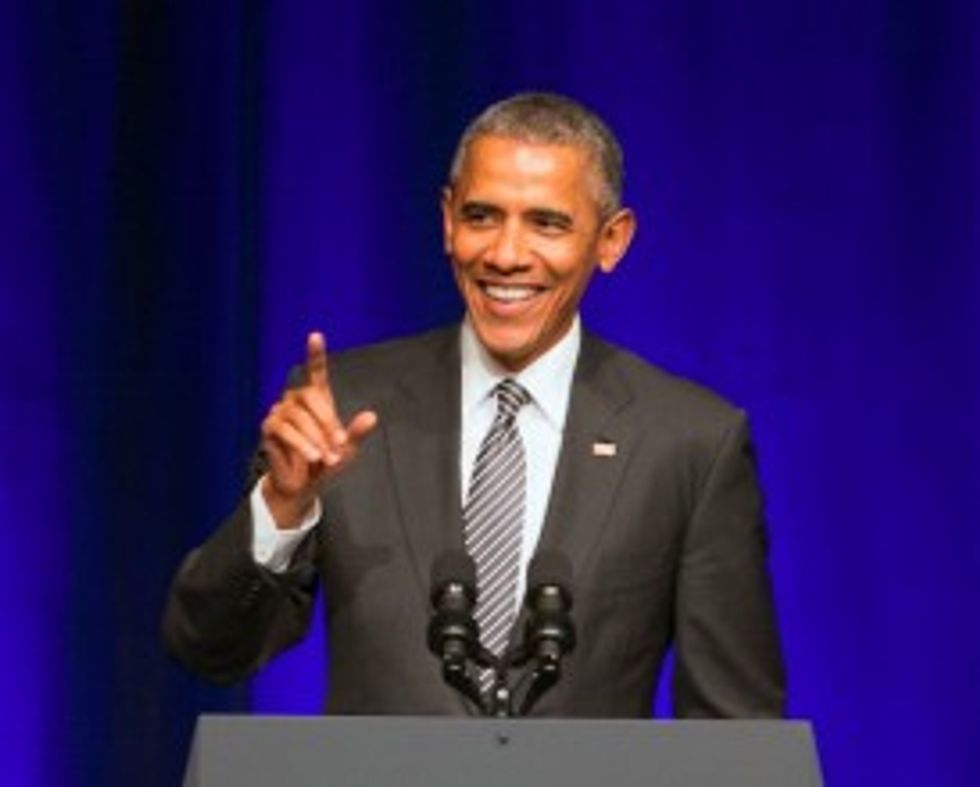 President Barack Obama speaks at a Democratic National Committee LGBT fundraising gala, Sept. 27, 2015, held at Gotham Hall in New York. (AP Photo/Andrew Harnik)
On Beck's no-vote list: Donald Trump, former Florida Gov. Jeb Bush, New Jersey Gov. Chris Christie, former Arkansas Gov. Mike Huckabee, Ohio Gov. John Kasich, former New York Gov. George Pataki and South Carolina Sen. Lindsey Graham.
"More than half these guys, I couldn't vote for," Beck said on his radio program.
Of the other candidates he named, Beck said yes to former Pennsylvania Sen. Rick Santorum and Louisiana Gov. Bobby Jindal and deemed Florida Sen. Marco Rubio a "maybe."
"[Rubio] is so far out of step with me with the NSA spying, that I — I'm going to have a really hard time pulling the lever for him," Beck said. "I like him on several issues, but there's several issues that I'm really going to have a hard time with."
But he didn't rule out Rubio entirely: "That's not the same as, I couldn't pull the lever. Even with Hillary Clinton. Even if it was Barack Obama's third term, I couldn't pull the lever for that guy. And there's half of them. Half of them."
Complimentary Clip From TheBlaze TV
[mlbvideo content_id="526043883"]
The full episode of The Glenn Beck Program, along with many other live-streaming shows and thousands of hours of on-demand content, is available on just about any digital device. Click here to watch every Glenn Beck episode from the past 30 days for just $1!