The head of a New York Police Department union is calling for a boycott on movies directed by Quentin Tarantino after the Hollywood moviemaker showed up at an anti-police protest in New York City just days after an officer was fatally shot in the line of duty.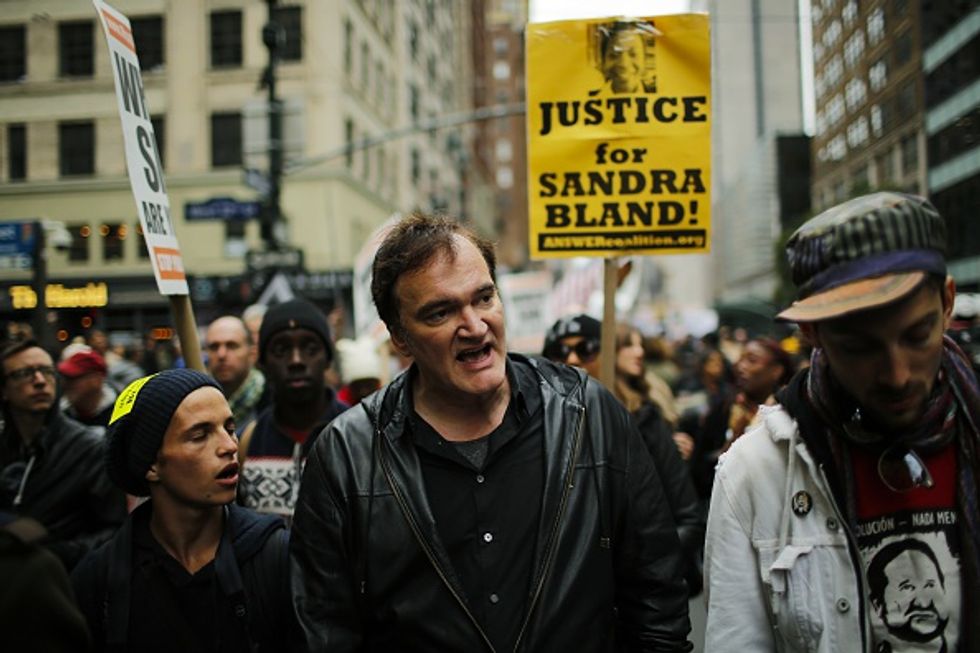 U.S. film director Quentin Tarantino, center, takes part in a march against police brutality called "Rise Up October" on Oct. 24 in New York. Campaigners demanded an end to police killings of unarmed suspects and demonstrated and marched through Manhattan. (Eduardo Munoz Alvarez/AFP/Getty Images)
Tarantino, the director of a number of violent films such as "Reservoir Dogs," "Pulp Fiction" and "Django Unchained," was one of the hundreds of protesters who gathered Saturday at Washington Square Park in Manhattan's Greenwich Village neighborhood, the New York Post reported.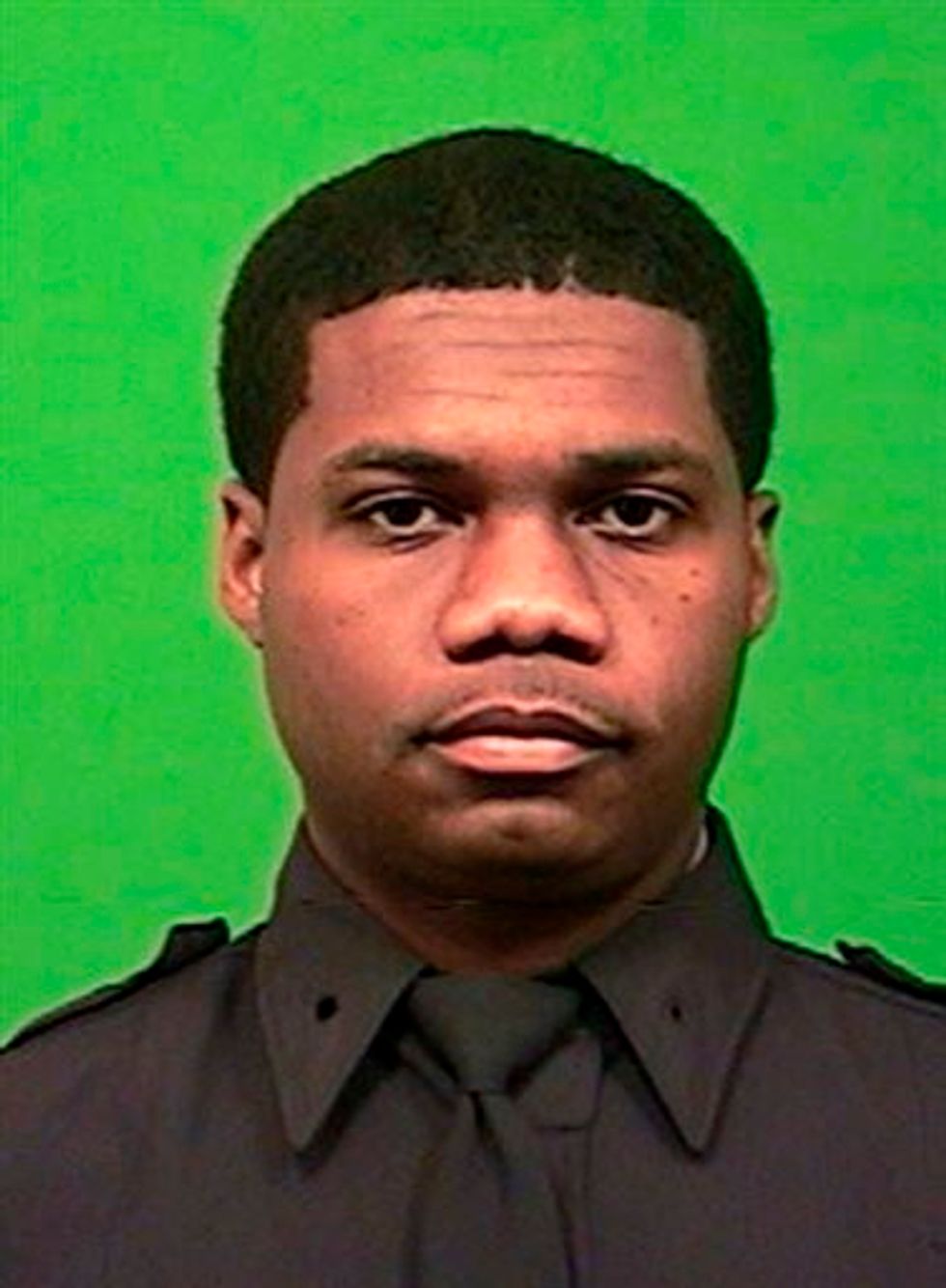 NYPD Officer Randolph Holder died after being shot in the head in a gun battle in New York. (NYPD via AP)
"It's time for a boycott of Tarantino's films," Patrick Lynch, president of the Patrolman's Benevolent Association, said. "New Yorkers need to send a message to this purveyor of degeneracy that he has no business coming to our city to peddle his slanderous 'Cop Fiction.'"
"The police officers that Quentin Tarantino calls 'murderers' aren't living in one of his depraved big-screen fantasies," Lynch added, according to Fox News. "They're risking and sometimes sacrificing their lives to protect communities from real crime and mayhem."
Tarantino defended his position.
"I'm a human being with a conscience," Tarantino told Fox News. "And if you believe there's murder going on, then you need to rise up and stand up against it. I'm here to say I'm on the side of the murdered."
The director acknowledged the timing of the rally was "unfortunate," given the recent death of NYPD officer Randolph Holder, but Tarantino said, "When I see murders, I do not stand by."
"I have to call the murderers the murderers," Tarantino added.
The rally came just days after Holder was fatally shot in the head while pursuing a bicycle thief, making him the fourth NYPD officer to be killed in the line of duty in just 11 months.
Shauntel Abrams, Holder's cousin, said Tarantino's comments at the rally were "very disrespectful" and suggested that more people should recognize that behind every cop uniform is a person, just like his late cousin.
But it wasn't just family members making public their support of Holder's sacrifice.
Retired NYPD police officer John Mangan took it upon himself to march 7.5 miles from the East Harlem police station, where Holder was stationed, to City Hall with a sign that read, "God bless the NYPD," the New York Post reported.
Holder's funeral is set for Wednesday.
(H/T: Fox News)
–
Follow Jon Street (@JonStreet) on Twitter