The American Academy of Pediatrics Monday released a policy statement, in which it labeled climate change and "climate-related threats" a "crisis" that could affect the health of children.
"Every child need a safe and healthy environment and climate change is a rising public health threat to all children in this country and around the world," said AAP President Dr. Sandra Hassink in a statement. "Pediatricians have a unique and powerful voice in this conversation due to their knowledge of child health and disease and their role in ensuring the health of current and future children."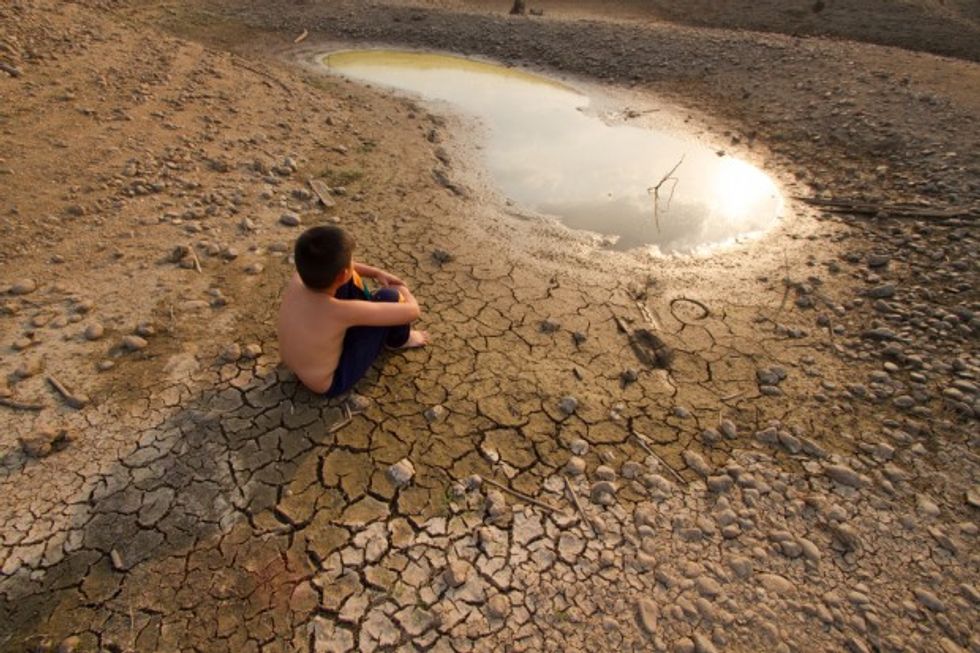 Photo credit: Shutterstock
The policy statement, issued in the November edition of the journal Pediatrics, says that "children are uniquely vulnerable" to the health, safety and security issues climate change poses, the abstract read. The effects include heat stress, air quality issues, a shift in disease patterns, and food and water insecurity.
The statement goes on to say that other effects could include instability from mass migrations and increased conflict, which have been projected to rise in light of the effects of climate change as well.
Statistics included in a technical report in the journal supported the reasoning behind the AAP's statement update. Here's some of what AAP cited to back-up its concerns regarding climate change and the health of children of its statement:
Infants less than one year of age are uniquely vulnerable to heat-related mortality, with one study projecting an increase in infant heat-related deaths by 5.5 percent in females and 7.8 percent in males by the end of the 21st Century.
Climate influences a number of infectious diseases that affect children across the world, including malaria, dengue fever, West Nile virus, Chikungunya, Lyme disease, Rocky Mountain spotted fever, diarrheal illness, Amebic Meningoencephalitis and Coccidioidomycosis.

The number of deaths in American high school and college football players from heat stroke has doubled from 15 to 29 from 2000-2010.

There is an emerging concern that increased atmospheric CO2 impacts grain quality, lowering the protein content of the edible portions of wheat, rice and barley.

High rates of post-traumatic stress disorder symptoms have been found in children following climate-related disasters, including hurricanes and floods.

Children in the world's poorest countries, where the disease burden is already disproportionately high, are most affected by climate change.
In 2030, climate change is projected to cause an additional 48,000 deaths attributable to diarrheal disease in children younger than 15 years old, primarily in Asia and sub-Saharan Africa.
"Children are uniquely at risk to the direct impacts of climate changes like climate-related disaster — including floods and storms — where they are exposed to increased risk of injury, death, loss of or separation from caregivers and mental health consequences," Dr. Samantha Ahdoot, lead author of the policy statement, said. "They are also more vulnerable to the secondary impacts of global warming, like disease."
In their policy statement, the authors wrote that "failure to take prompt, substantive action would be an act of injustice to all children." The statement went on to say that "pediatricians have a uniquely valuable role to play in the societal response to this global challenge."
—
Front page image via Shutterstock.