President Barack Obama — who launched a task force last year to investigate police after a series of incidents — defended law enforcement in his remarks Tuesday.
"Too often, law enforcement gets scapegoated for the broader failures of our society and criminal justice system," Obama told a gathering of the International Association of Chief of Police in Chicago. "I know that you do your jobs with distinction no matter the challenges you face. That's part of wearing the badge."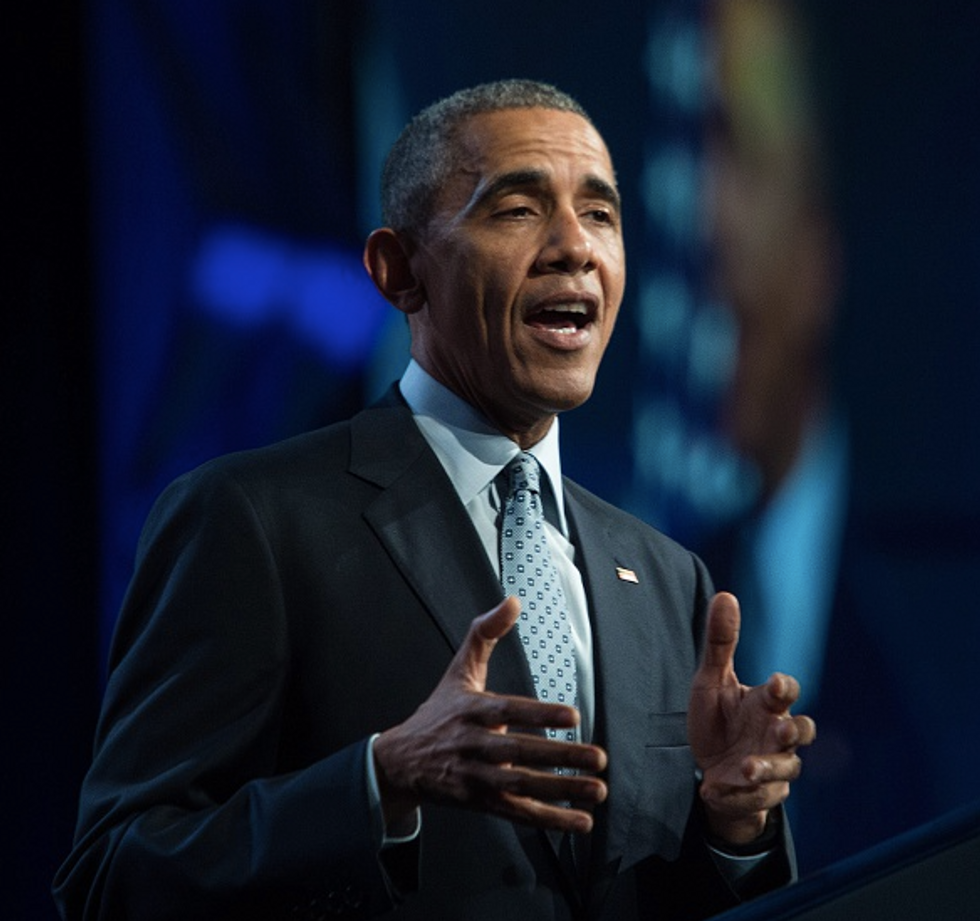 President Barack Obama speaks at the International Association of Chiefs of Police Annual Conference and Exposition in Chicago on October 27, 2015. AFP PHOTO/NICHOLAS KAMM (NICHOLAS KAMM/AFP/Getty Images)
Last week, Obama defended the "Black Lives Matters" movement, which has been critical of police following a string of law enforcement confrontations that led to the deaths of unarmed black men.
"I reject any narrative that seeks to divide police and communities they serve — that frames any discussion of public safety around 'us' and 'them,'" Obama said. "A narrative that too often gets served up to us by cable news seeking ratings, tweets seeking retweets, or political candidates seeking some attention."
Obama talked about criminal justice reform, and praised the Senate for moving forward on sentencing reform.
"For those who do break the law, we should take another look at whether the punishment fits the crime," Obama said.
He said that opportunities for disadvantaged must increase to prevent crime.
"The goal we share is not just a country with falling crime rates," Obama said. "Our goal is a country with rising opportunity."