Republican presidential hopeful and Louisiana Gov. Bobby Jindal gave what he described as a "backhanded compliment" to President Barack Obama Wednesday on Glenn Beck's radio show.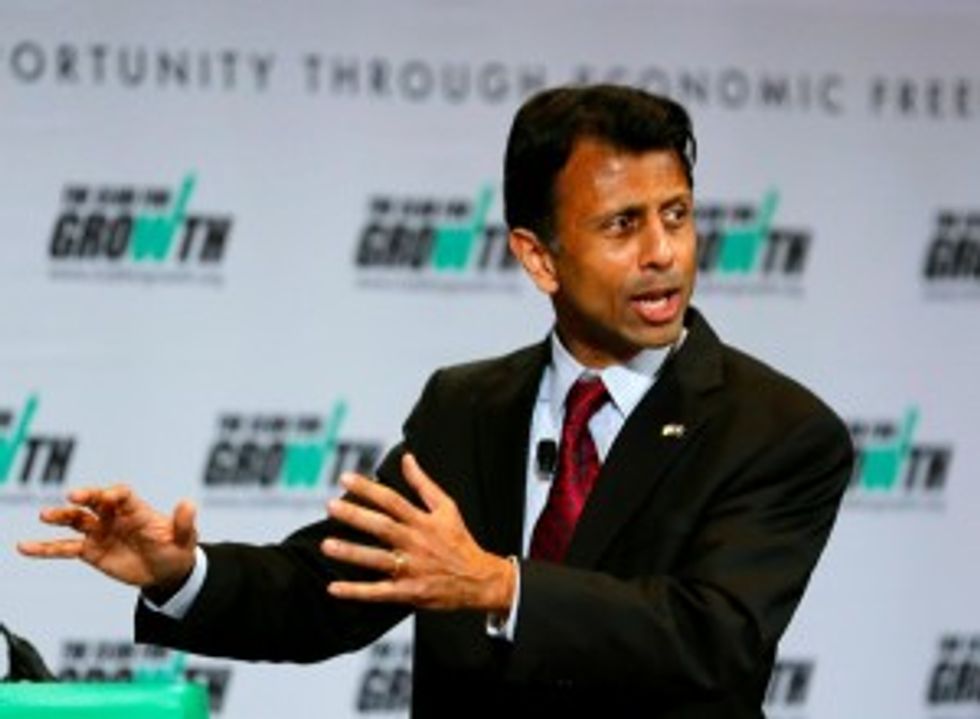 Louisiana Gov. Bobby Jindal speaks at the free market Club for Growth winter economic conference at the Breakers Hotel, Feb. 28, 2015, in Palm Beach, Fla. (AP/Joe Skipper)
"[Obama's] been much more effective than we thought he could have been in a short period of time," Jindal told Beck. "But he's trying to change our culture so that an entire generation of Americans growing up thinking their aspiration is to have the government take care of them."
Jindal's comments came after Beck asked him to "make the appeal" for capitalism to the millennial generation, using social media as an example of the result of a free-market economy.
"I don't like Twitter now because it's just all — people took it over, it became angry and everything else," Beck said. "So I don't use Twitter. But someone else came up with a different app that works better. [Millennials] know capitalism works. It is how they run their lives, much more than any other time in American history. … This is capitalism at its best."
Jindal agreed, adding that 20-somethings are the ones who are underemployed and unemployed in this economy, saying, "They've heard the false promises of socialism."
In May 2015, the unemployment rate for 18- to 29-year-olds was at 13.8 percent, compared to the national jobless rate of 5.4 percent.
Jindal said he'd ask millennials if they feel they are better off now than they were before Obama took office and if "they really want top-down, outdated, one-size-fits-all government."
Jindal concluded that this generation has grown up with technology, where they have chosen how they consume news, culture and entertainment. He went on to question, "Why in the world would they let government run their lives?"
Complimentary Clip From TheBlaze TV
[mlbvideo content_id="526493483"]
The full episode of The Glenn Beck Program, along with many other live-streaming shows and thousands of hours of on-demand content, is available on just about any digital device. Click here to watch every Glenn Beck episode from the past 30 days and receive a Roku Streaming Stick FREE with your subscription!